Epic Games has announced its new Creator Economy 2.0 at GDC, creating a new way for Fortnite creators to receive money when users engage with their content.
Epic Games continued to make some noise at GDC, announcing the company's new Creator Economy 2.0, including engagement payouts for eligible creators. This new economy is coupled with the Unreal Editor for Fortnite (UEFN), which allows Unreal users to send their experiences into Fortnite. Engagement payouts will proportionally distribute 40% of the net revenue from the Fortnite Item Shop and most real-money purchases to creators, independent and Epic developers alike.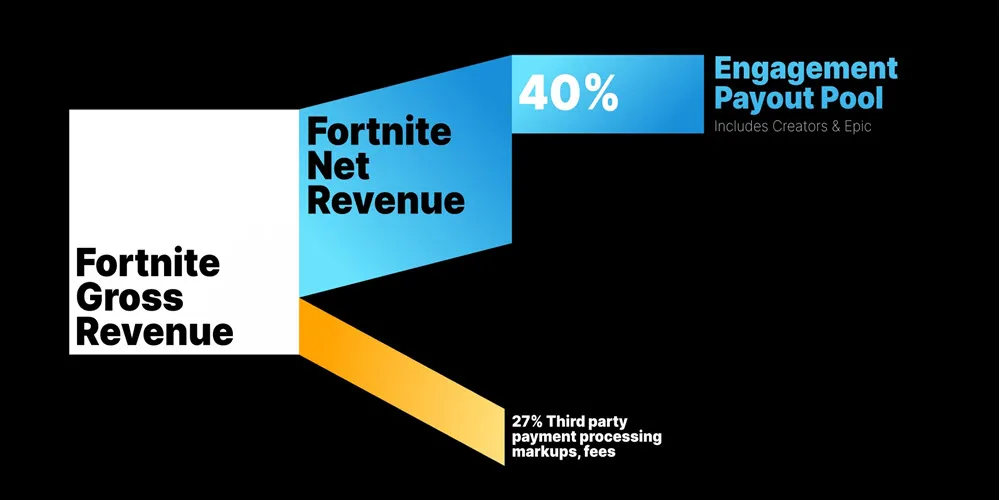 This is exciting news for developers that make Fortnite content. Almost half the game time spent in Fortnite is played in player-made islands. To be eligible for engagement payouts, the developer must be a legal entity such as a company or an island creator who is at least 18 years or older. The Support-A-Creator program will remain, but mostly as a marketing program for Epic Games affiliates. The program will be removed from Fortnite islands, so players can focus on fun and developers can get paid from engagement instead.