The open-source interoperability standard for tools and management systems is the first to enter in the sandbox stage.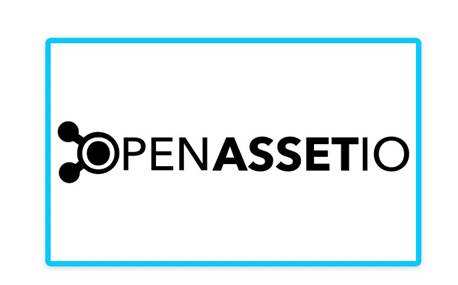 It might be a fledgling project, but Foundry's OpenAssetIO project holds great promise. Obviously, the Academy Software Foundation (ASWF) believes so, too, accepting it as a hosted project—the first to enter the Foundation in the sandbox stage, the earliest entry point into the Foundation for a nascent offering. As a result, ASWF will nurture the project by providing a framework and resources so the project can continue to develop, with the goal of moving to the incubation stage within a year's time. Following positive results there, it would move on for implementation by the Foundation—the ultimate goal.
Developed by Foundry, OpenAssetIO aims to give artists the ability to find and share deeply connected assets, regardless of how or where they're stored.
Foundry is a leading developer of creative software for the Media and Entertainment industries, with widely adopted products including Mari, Nuke, Modo, Katana, Hiero, Flix, and others. The company is also a founding member of the ASWF, which was established four years ago as a neutral space where studios and vendors could work together and collaborate with the goal of creating open-source software that would benefit the industry as a whole.
OpenAssetIO fits into that goal. It is an open-source interoperability standard between tools and asset management systems that reduces the integration effort and maintenance overhead of content creation pipelines. According to the company, OpenAssetIO standardizes scalable asset-centric workflows by enabling tools and asset management systems to freely communicate with one another. No knowledge about their respective implementations is required.
"As the demand for more content continues to rise, our industry is scaling up with nimbler and more distributed ways of working. Our hope is that OpenAssetIO lays a foundation over which any creative tool can build better workflows to meet the challenge of how artists need to collaborate at scale," said Mathieu Mazerolle, director of Product, New Technology at Foundry. "We're excited to have the Foundation's support behind this project and, with it, the open-source spirit that we believe is essential for sustainable industry transformation."
Since its inception, the ASWF has adopted 11 open-source projects—four fully graduated and seven in incubation. OpenAssetIO makes 12, at the sandbox stage.
OpenAssetIO's journey into the ASWF's lifecycle will be presented as part of OpenSource Days 22 on Monday, August 8, at 1:10 p.m. PDT. The talk is free to attend, but attendees must also be registered for SIGGRAPH.