Medidata carries it through; the company confirms its 2020 non-IFRS EPS Objective.
Dassault's financial has been able to raise its revenues in a tough time, but only because it bought Medidata, specifically a life sciences company involved in drug testing right before the onset of a global pandemic. Total revenue was up 13%, thanks to that acquisition. Dassault's total software revenue was up 17%. The services segment for Dassault has been hard hit by lockdowns and uncertainty. Services revenue decreased 15% in the third quarter. Services revenue performance in the third quarter was negatively affected by changes in customers' plans related to new engagements and project timing extensions.
As we've seen in companies across the design and engineering world, 'services' is a tough business to be in during a pandemic.
Although mainstream Innovation, which is the group of software products being built around the Solidworks franchise, is up 9%. Catia's more traditional business including Catia and Enovia is flat to down.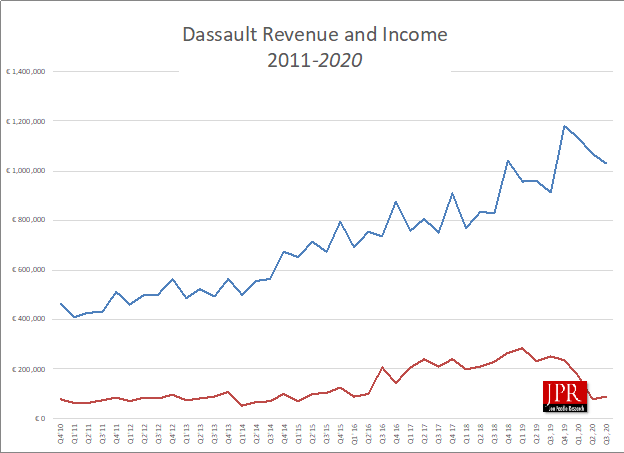 Bernard Charlès, Dassault's CEO, told investors that recovery from the shock inflicted by worldwide pandemic shutdowns is going to take longer than hoped. And, as we have seen, the shocks keep coming at least through 2020. He says decision-making visibility is very different across industries and industry sub-segments, which favors the company's diversification efforts and well-established subscription model. Recurring revenue was up 4% year over year and accounted for 83% of Dassault's total revenue.
Looking over the company's performance in general, Bernard Charlès says, "We had a strong growth dynamic in Life Sciences & Healthcare, up double-digits on a comparable basis. Infrastructure & Cities grew 6% led by our activities in Asia." Charlès credits Dassault's diversification as an edge against a difficult year.
Medidata is the company's star during this pandemic season and it demonstrates Dassault's interest in data intelligence. Charlès notes that the company's development of myMedidata Live, which enables researchers and patients to be in contact remotely, has given it a strong tool during the pandemic lockdowns. He notes that Johnson & Johnson has extended a deal to continue working with Dassault for clinical trial management for the next five years.
On the manufacturing front, Dassault will likewise ride the wave of digitalization. Charlès says data intelligence has become a core pillar for growth in the manufacturing industry today. In Infrastructure and Cities, innovation is driven by sustainability.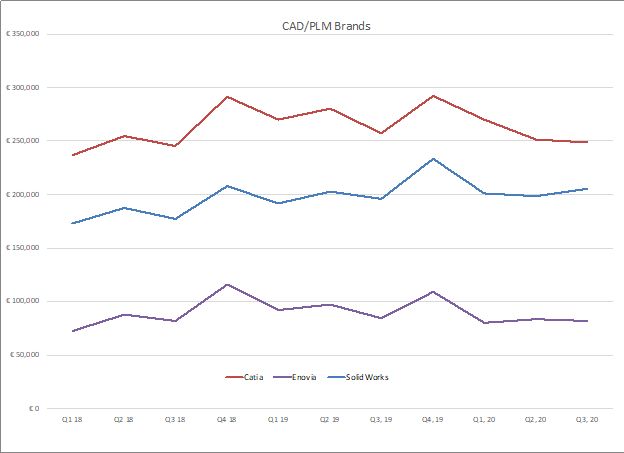 Looking ahead to Q4 and 2021
Given its breadth of products, Dassault has the benefit of a wide view of markets and geographies. The company takes a clear-eyed view of the future. The company outlined its framework for forecasting the rest of the year and 2021 in April 2020. They're sticking with it, with some refinements. The company predicts revenues in Q4 2020 to fall within €1.19 billion to €1.22 billion, reflecting a growth in constant currencies of +2% to +4%.
For the year, Dassault expects its revenues to fall within €4.44 billion to €4.46 billion. That's compared to €4.02 billion in 2019. For the year, the company is expecting 11–12% growth in constant currencies.
What do we think?
Dassault is an amazing company. It's ambitious yes, but it's been able to deliver usually as a result of significant and prescient acquisitions. Yet, there's a lot of hard work hiding behind the optimistic numbers. Dassault has taken its revenues to a new level with the Medidata acquisition, but it doesn't have much time to rest on its laurels with a big bill to pay off down the line. The company didn't need a worldwide recession to slow it down when it has bills to pay, but it's betting on 2021 to come back and give them room to grow. Dassault is still in a strong position.