The software vendor, along with leading industry studios and creatives, will be teaming up on a virtual Vision Series ahead of the in-person conference.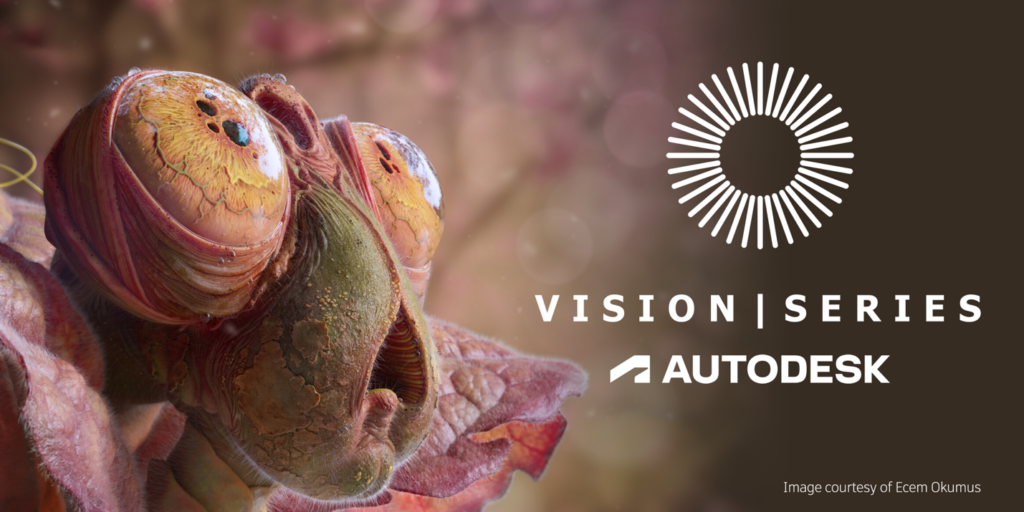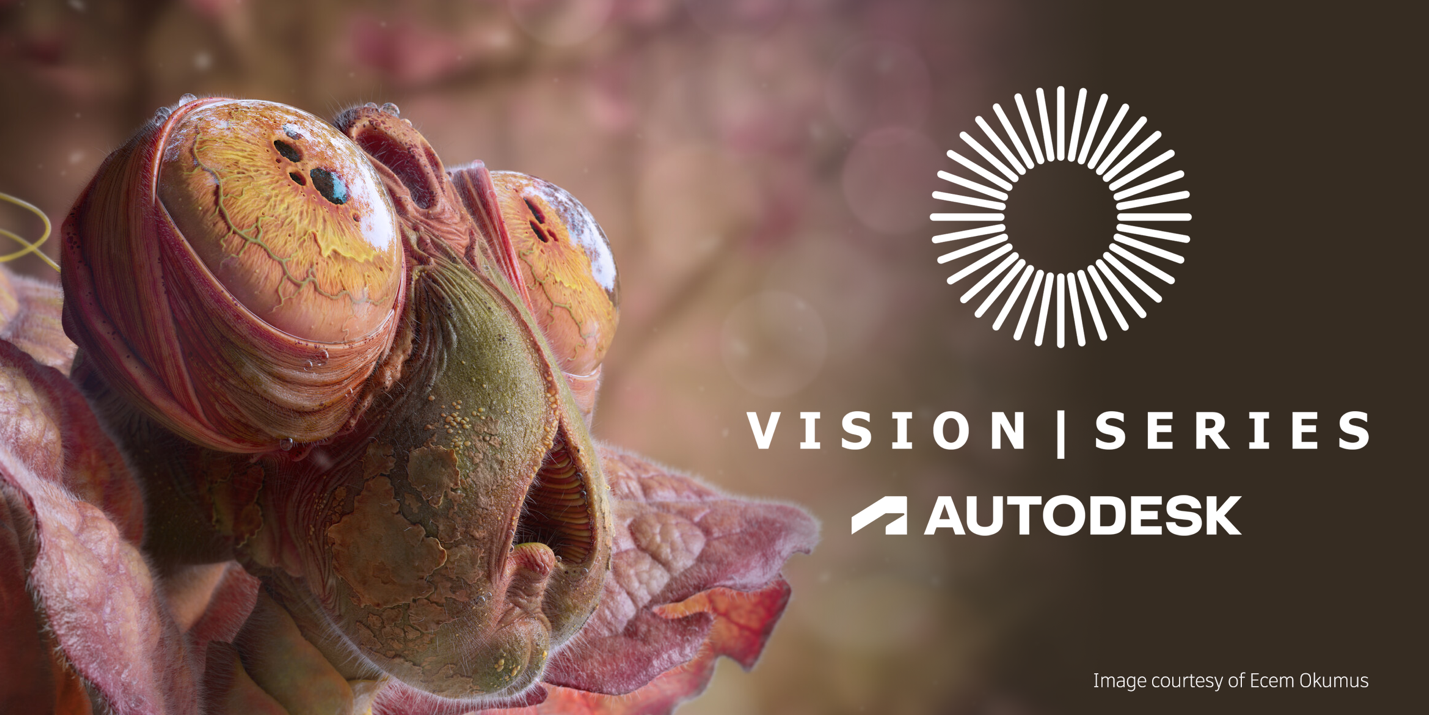 Once again, Autodesk will be partnering with industry luminaries to present its Vision Series during SIGGRAPH. For the past two years, this in-person event, like the SIGGRAPH Conference and Expo, has been held virtually due to the pandemic. This year, you do not have to travel to Vancouver to attend the series, as Autodesk is continuing with a virtual format, which will be held August 3 and 4, to coincide with SIGGRAPH's virtual conference (which began the week of July 25). The in-person event will be held August 8 through 11.
During the Vision Series, the speakers will take the audience behind the scenes of some recent projects as they detail workflows and highlight the use of various Autodesk Media & Entertainment tools—including Maya, 3ds Max, Bifrost, Arnold, Flame, and ShotGrid—in their work, whether for games, films, or television. Among the presenters will be artists from WB Games/Avalanche, which will discuss their work as they created the magical world of Hogwarts Legacy, an immersive, open-world action RGB set at Hogwarts during the 1800s. Other presenters include Playground Games, Crafty Apes, Ignite Animation Studios, Crater Studio, Megalis VFX, edstudios, and others.
The two-day schedule is as follows:
Wednesday, August 3
12:00 pm ET: Forza Horizon 5—Exploring Next-Gen Content Creation Pipeline
Playground Games' Dan Wulczynski offers a behind-the-scenes look at next-gen content creation on Forza Horizon 5. Learn how Autodesk tools were critical during development, including insights on how 3ds Max helped the team produce scalable content for Xbox and PC.
3:00 pm ET: Bifrost Procedures for Film & TV at Crafty Apes
Explore practical production applications for harnessing Bifrost's procedural capabilities in each step of the pipeline, while learning how to art-direct complex layered effects, read images directly in the graph, iterate rapid prototypes, and build useful tools for Maya in Bifrost.
6:00 pm ET: WB Games Avalanche: An Inside Look at Hogwarts Legacy
Discover how "Hogwarts Legacy" characters, animations, and cinematics were created and refined using Autodesk Maya and MotionBuilder, and brought to life in Unreal Engine. From virtual production performance captures and character rigs, to real-time cinematics, take an in-depth dive into the project and learn how Avalanche used an Autodesk ShotGrid pipeline for cloud-based tracking and review.
7:30 pm ET: Breathing Life into the Japanese-Inspired World of ONI: The Thunder God's Tale
Explore the charming creatures and fantastical worlds of the upcoming TV series ONI: The Thunder God's Tale. Join the VFX supervisor and DFX supervisor of Megalis VFX, as they share a behind-the-scenes look at the original, stop-motion pilot and challenges they encountered. They'll also walk through how Arnold and USD played an integral role in production, and discuss why they'll continue to use both tools in their pipeline.
Thursday, August 4
12:00 pm ET: Camila Cabello & the Toughest Greenscreen Shot I've Ever Undertaken
Join VFX artist and Flame Award winner Rufus Blackwell as he discusses how he developed a complex, 32-second, 360-degree greenscreen VFX drone shot with singer-songwriter Camila Cabello, to announce her opening of the UEFA Champions League Final. In this talk, Blackwell shares tips and tricks to approaching complex greenscreen shots, camera tracking, beautifying a CG comp, color grading, and more with Flame and FPV drone technology.
1:30 pm ET: Using 3ds Max and TyFlow to Render Simulations in Real-Time within Nvidia Omniverse Create
Edward McEvenue of edstudios showcases a detailed breakdown on how to import animated geometry and particle simulations into Omniverse Create for real-time rendering.
3:00 pm ET: "ANDY": A Hero's Journey
Director Jamy Wheless offers a behind-the-scenes look at how a global team of creatives joined forces to produce a heart-warming, animated short film. In early 2020, Wheless founded Ignite Animation Studios, a remote facility with a new pipeline based on Maya and Unreal Engine.
4:30 pm ET: Open Standards: Charting a Path to a More Resilient Future
Open standards play a critical role as projects scale in terms of workload and complexity. Hear how Autodesk is continuing to drive open-source projects forward, including USD, LookdevX, MaterialX, and Hydra, while paving the way for tool-agnostic workflows that benefit artists.
Attendance is free but registration is required.