The competition aimed at bringing the artist community together.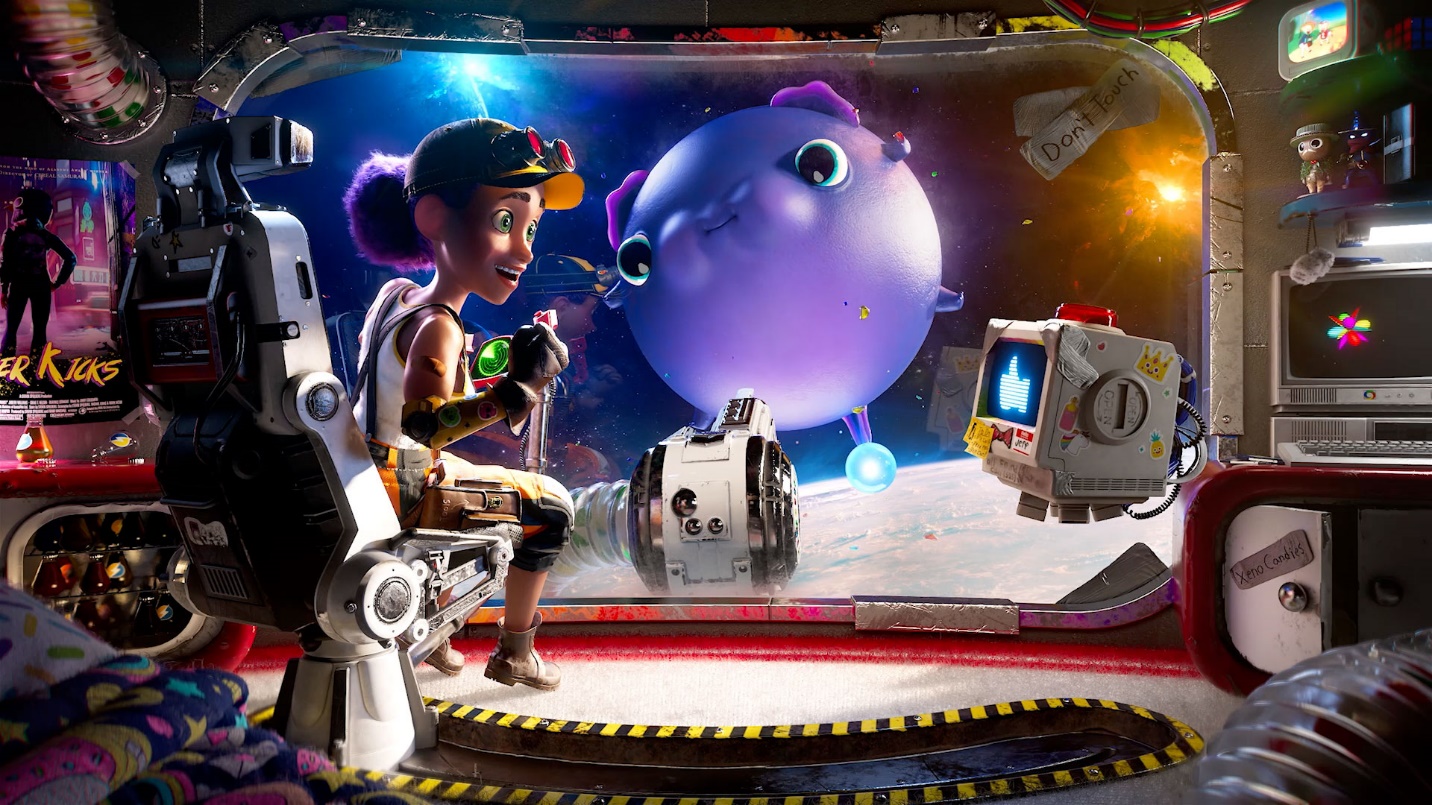 In February, director/artist/photographer Clinton Jones, aka PWNISHER, issued the latest 3D community creative challenge, Infinite Journeys, which challenged 3D artists to build their own custom scenes based solely on the words "infinite journeys." The stipulation of the YouTube contest, sponsored by Maxon and others, was that the animation must contain a moving vehicle.
Not only did Kris Theorin and Euan Morrison answer that challenge, their scenes were selected as the top winners over the 2,000-plus entries that were received.
The winning render from hobbyist-to-professional animator Theorin follows a "Space Nomblers" idea. Featuring a purple-haired character feeding a likewise purple creature in space (ending in a delightful surprise), Theorin says his scene is "a cross between the turret fight scene from Star Wars: A New Hope and the Luma feeding mechanic from Super Mario Galaxy.
"That's what I love about Clinton Jones' render challenges," says Kris Theorin, first-place winner. "They let me focus on creating and perfecting a single scene in whatever style/genre I want, and after it's all done, I'm able to see it cut together with a bunch of other amazing looking renders!"
Aimed at bringing together 3D artists, Jones' challenges have always been based on collaborative creativity, learning, and growth. "I just hope they learn and have fun," he says. "I hope the creative spark inside of them is lit and that this helps it grow. And, if it's not lit already, that this helps light it."
At the conclusion of the contest, Jones merged all the entries together to create an epic character-based 3D travel montage, then parsed out the top 100 to ultimately land on first-, second-, third-, fourth-, and fifth-place winners.
In the end, 2,448 artists worked for a collective 18.8 years over 30 days to create nearly three hours of infinite journeys
Since learning to use Maxon Cinema 4D in 2017, Theorin has been able to turn his enthusiasm for 3D animation into a career. Now, on top of a handful of short films, numerous bite-sized animated scenes, and a full-time career as a professional 3D animator, Theorin was able to utilize Cinema 4D's creative suite to create his whimsical 5-second space sequence.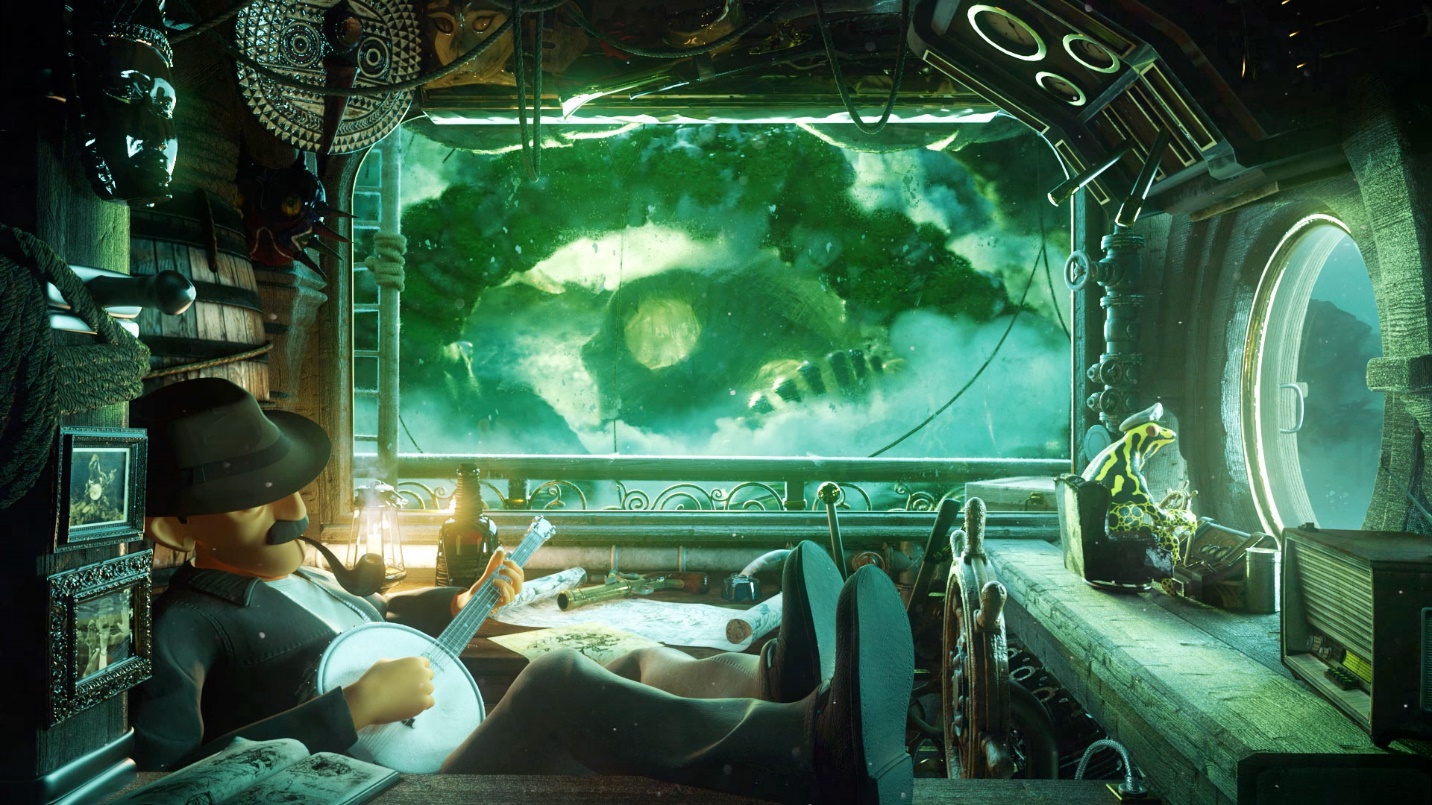 Other scenes include sentient animals, pirate ships, and banjos, like second-place winner Euan Morrison's creation following his original characters Croaks and Hopper.
"Croaks and Hopper are archaeologists, traveling the world in their flying ship looking for ancient artifacts," said Morrison. "On one expedition, however, Croaks' life changed forever as he tried on the Lily Mask, transforming him into a frog. Now the duo travel far and wide, searching for someone or something to reverse the curse."
Morrison used the challenge to familiarize himself with Redshift. "In January, my company upgraded to using Redshift, so when I saw this competition, I thought it would be a great way to get up to speed with learning how to texture and light my scenes on a personal project," said Morrison, who works as a Multimedia Designer at Survitec Viscom, where they make various health and safety videos. "Being able to test the render immediately on the Redshift Render View was a huge step up from the Physical Renderer and allowed me to focus more on my composition instead of idle time waiting."
Jones hopes that everyone who participated in the Infinite Journeys challenge was able to learn something, grow their skills, and have a good time doing it. "They're a part of this big community where everyone's learning and growing," Clinton said. "No one knows all the answers, but as long as you are making progress, then that's the best thing possible."
The top five winners, in addition to Theorin and Morrison, include Alex Borre, third place; Tyler G, fourth place; and Danilo Steher, fifth place. They received prizes from the competition sponsors: Maxon, Rokoko, Camp Mograph, Wacom, Looking Glass Factory, and mograph.com.
To view the top 100 renders and the five winners' creations, visit Jones' YouTube channel.