The purchase will bring computer-aided manufacturing functionality to PTC's Onshape.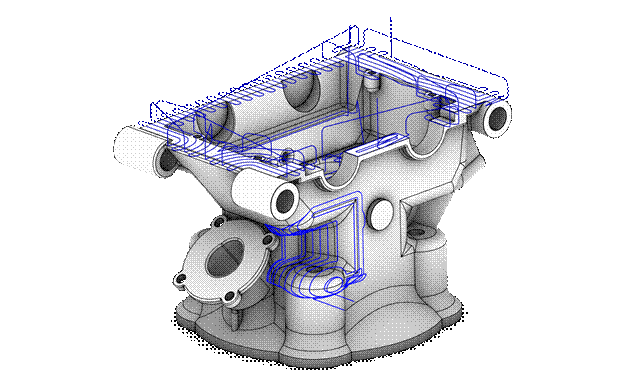 PTC, on a huge acquiring spree, has bought CloudMilling. As their name suggests, CloudMilling is a cloud-native solution for computer-aided manufacturing (CAM). The tool is aimed at hobbyists and professionals, creating a tool path for two- to five-axis jobs. The two founders, father and son Mike and Rylan Johnson, will become Onshape employees.
"Delivering CAM functionality as part of Onshape will help our customers create even more as they demonstrate what's possible with cloud-native product development. CloudMilling has developed a solution that offers the high-quality cloud experience and benefits that our Onshape customers expect. We look forward to seeing what our customers create with CAM," said David Katzman, senior VP of Onshape.
PTC is making bigger commitments of moving toward cloud-based solutions. Their two platforms, Onshape and Arena, are both cloud-native, and the programs will be connected through the cloud for their customers. As CloudMilling becomes integrated with Onshape, CAM as well as CAD and PLM will be available for their customers on the cloud.
CloudMilling will be an excellent addition to their program. Their platform uses technology that can create tool paths in a matter of seconds, and the tool library will remain the same over devices. This lowers the barrier of entry and will make training employees to use CAM software cheaper and easier.