Japanese fashion brand, Anayi, experiments with volumetric video to win over shoppers and increase customer confidence.
In 2020, U.S. retail e-commerce revenue from the sale of fashion apparel, footwear, and accessories accounted for an estimated 29.5% of U.S. fashion retail sales, with a steady annual growth rate since 2003. Despite this growth, e-commerce customers returned an estimated 56% of clothing and shoes in 2020.  Furthermore, mismatches in description or customer expectations were the second-highest reason behind an item being damaged or broken. Video content is proven to increase traffic to a website and help shoppers be more confident to make purchases. Still, what's missing from online shopping is touching the clothes and trying them on, and that's why brick and mortar retail continues to play an essential role for customers.
In the absence of a dressing room, fashion brands have tried multiple images or videos of the same clothing item but on different body types. This way, customers can see what the item might look like on them without having to mentally "Photoshop" it onto their bodies. Japanese clothing brand Anayi is experimenting with another approach—publishing 19 original volumetric videos on their website for their Spring and Summer Collection 2021. The sheer novelty of volumetric video should increase traffic to their website, but Anayi believes it may also help narrow the expectation gap. Volumetric enables consumers to view the fashion model in motion–from any angle, including close-ups, to see how the fabric will drape and move with the wearer. If they're right, customers will make better-informed decisions that hopefully reduce the percentage of returns.
The fashion shoot becomes the "fashion capture"
Anayi commissioned Crescent Studios in Tokyo, owner of the world's largest volumetric production studio, to capture their fashion models in three-dimensional space. Using multiple cameras, Crescent recorded close-ups of these models along with the entire stage. This approach allows viewers to explore the whole scene in HD quality, zooming close to see the details in the fabric or backing out to see how it moves. After finishing the volume capture, Crescent imported the data into Arcturus HoloSuite for processing and publishing.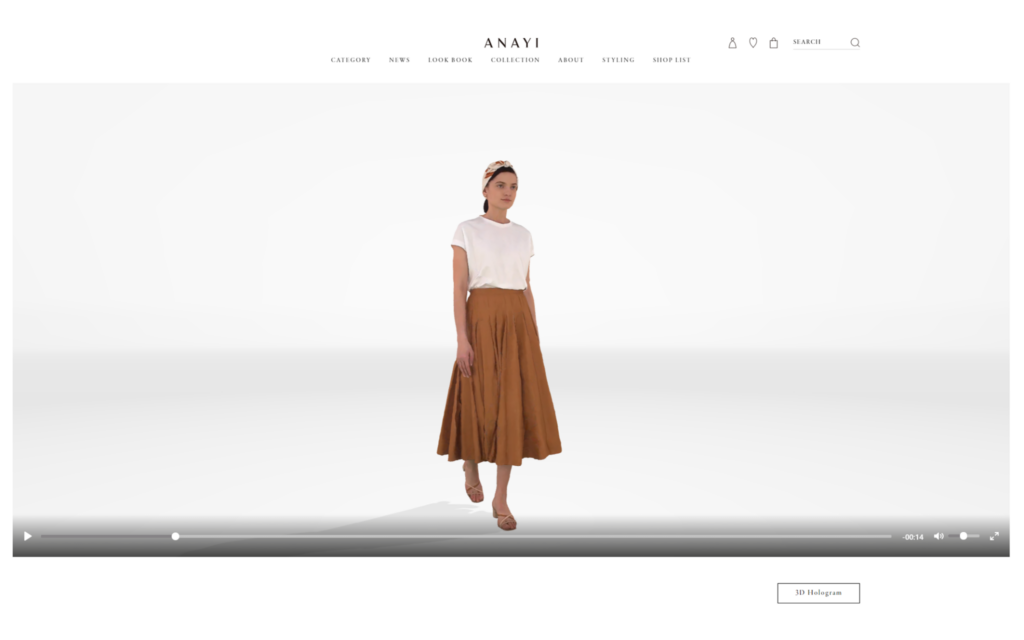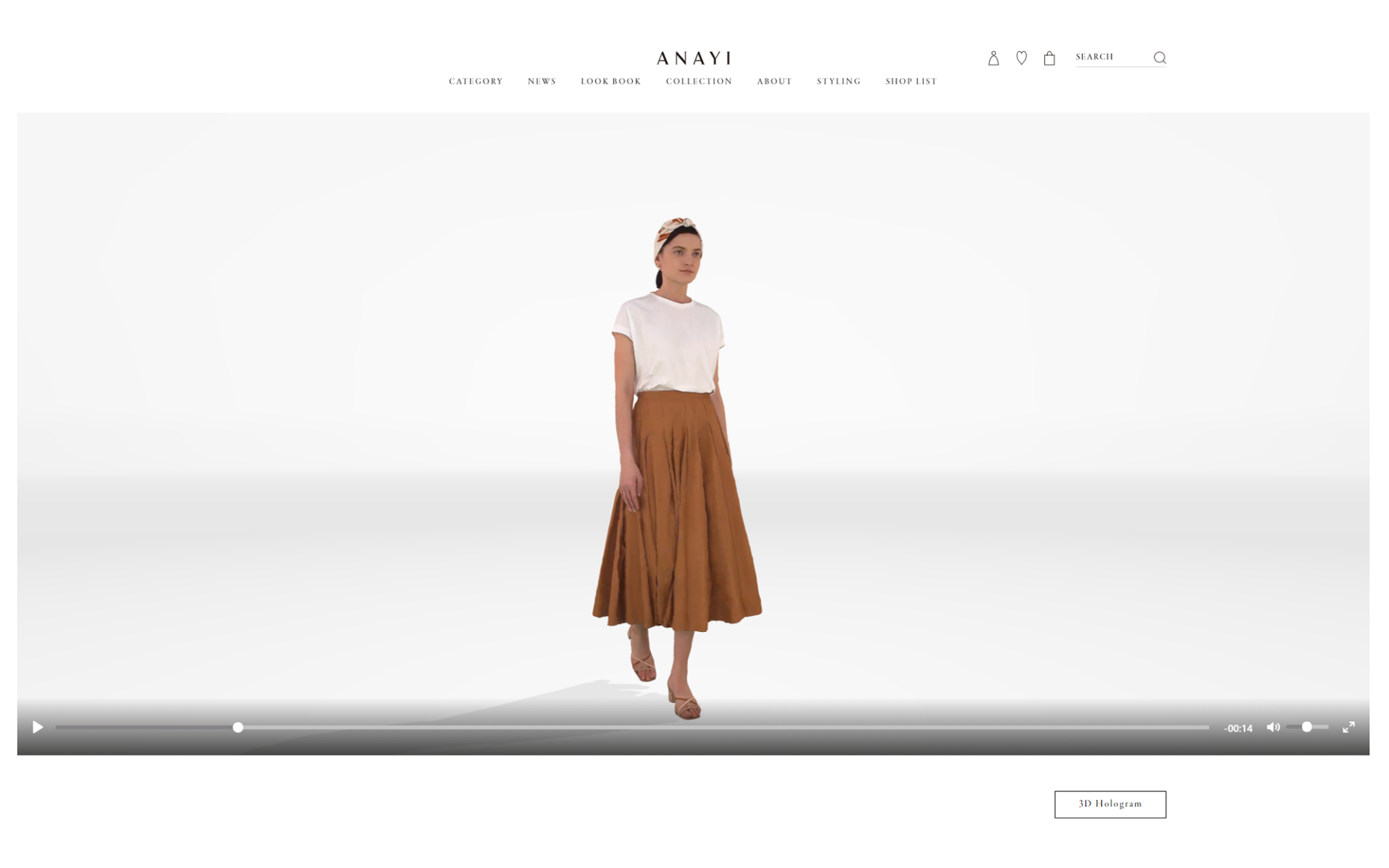 Crescent's post-production process starts by editing and compressing the volumetric data using Arcturus HoloEdit. Like a non-linear editor, such as Adobe Premiere but in 3D, HoloEdit composites multiple layers of volumetric captures into a volumetric video sequence. Then, after the compression, Crescent exports this volumetric sequence into HoloStream for streaming. HoloStream encodes the video into a set of quality profiles and creates a unique URL that allows it to be previewed, shared, or embedded as an online volumetric video. The quality profiles enable the video to be adaptively streamed, ensuring playback and quality are maintained, regardless of a viewer's internet speed or stability.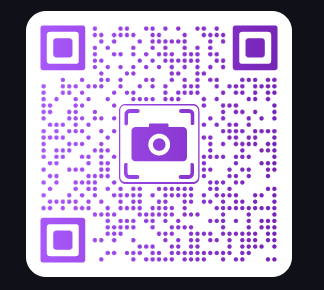 Embedding the volumetric videos on the Anayi website
For the final step, Anayi's web developers took the URLs generated from HoloStream and included them within a MPEG-DASH container on their website's Spring/Summer section.  MPEG-DASH is a streaming method that breaks videos down into smaller chunks and encodes those chunks at different quality levels. There is no app or plugin to install; apparel customers visit the Anayi website to view the volumetric videos directly within their web browser.
The quality profiles generated during the previous step make it possible to stream the volumetric videos at different quality levels, switching from one level to another to adapt to any bandwidth changes during streaming.  The volumetric videos are served directly from a HoloStream server, which uses a Content Distribution Network (CDN) to ensure high availability and the highest quality streams onto the customer's device.
As a bonus, Crescent teamed with Palo Alto-based 8th Wall to add WebAR support to Anayi's volumetric videos.  This integration by Arcturus and 8th Wall is now available to anyone wishing to combine HoloStream holograms with WebAR. Anayi customers are offered a "3D Hologram" button or a QR Code to scan with a mobile device to place a 3D hologram of the fashion model in their room using web-based augmented reality. If you'd like to try it yourself, use your iOS or Android smartphone to scan the QR code in the above figure. You'll be able to view the hologram of one of their fashion models in your environment.
What do we think?
Apparel e-commerce is a compelling use case for volumetric video, especially when it's coupled with an AR application so that the consumer can see these models within their environment. In this scenario, the virtual fashion runway is not only a novel way to shop for clothes, but it may also reduce the percentage of clothing returns and improve the bottom line. However, when viewing on the website without AR, it's a toss-up whether the virtual runway is any better than an actual runway. Instead of a plain white background, we would've preferred to see more contextual information, like a typical fashion show, when we're not using WebAR.
We suspect that Anayi is A/B testing (also known as split testing), which is a process of showing two variants of the same web page to different segments of website visitors at the same time and comparing which variant drives more conversions. Thus, if we see Anayi is using volumetric videos again for their fall lineup, it could be a signal of the success of their experiment.
The most significant challenge for volumetric in the near term is the limited number of capture studios worldwide and the cost of production, averaging around $10,000 for processing one day of shooting. This situation will improve as these systems become cheaper, portable, and more compact. For the time being, volumetric videos will primarily come from the enterprise for utilization in eCommerce, sports, and concerts.  With apparel eCommerce approaching  USD 33 billion in the U.S. alone, the potential return on investment more than justifies the cost of production.  So expect to see more fashion brands streaming volumetric videos to a web browser near you.