The company focuses on collaboration, improves selections.
Apparently, when you lock a bunch of creative people up, they keep on creating. Adobe has fired out a barrage of updates, blogs, and user stories to talk about the ways in which the world is changing which, to be fair, we did know. What we're fascinated by are the ways in which Adobe is changing.
Adobe's executives are talking about the ways in which including in creative impulses is helping many people get through the stress of the Coronavirus pandemic. Adobe's Behance Team took advantage of the fact we're all locked down and living in video windows to present the Behance 99U conference celebrating creativity and inspiration. Behance is Adobe's community site for sharing work and it's a great tool for getting ideas and inspiration and even lessons in how to do-it-yourself. The presentations will stay up on the Behance 99U site.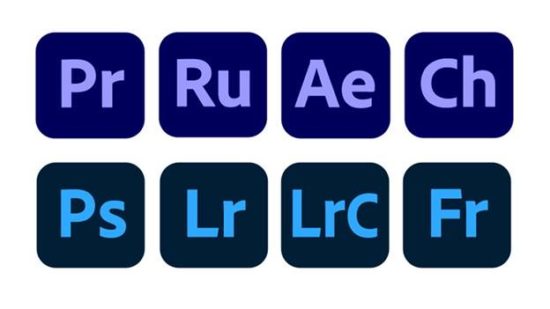 For Creative Cloud, the company has unleashed across the board updates for its tools. It's nice, it's a little like the old days of box products when updates did not come so frequently, but when they did, they came on a wave. It wasn't efficient as regular updates, but it was fun to get a big treasure chest of toys.
Adobe has changed all its logo icons to signal a next generation for the company's products. Normally, I don't find this all that worth mentioning, but some users are going nuts. Adobe has gone for a stark clean design with no borders. Products in the same family, i.e., photography, video, web development, etc., share the same colors. And, what I like best, Adobe has distinguished between Products with similar names so that Lightroom Classic is now LrC and the cloud-based Lightroom is LR. The naming also gives an indication of Adobe's direction for its products, the cloud is going to continue to play an increasing role.
What's also notable is the increased interaction between mobile apps and the desktop. The links between the mobile apps and their desktop counterparts are more seamless. Adobe has added lens correction to the mobile Photoshop Express and to Lightroom. Photoshop Express (PsX) has gotten a significant overhaul with more presents.
Opening up collaboration
Adobe's first steps towards collaboration were not quite what many of their customers were looking for. They especially weren't looking for a higher priced subscription. Adobe has stepped back and has taken another look at collaboration and the new collaboration tools are immediately practical. Features for collaboration are introduced in all the Creative Cloud apps.  What we find most useful is the ability to share libraries. Users can send an invite to share a library from within the apps. It helps ensure people get the right colors, logos, project art, etc. A library can be set up for a specific project so that everyone has access to the related artwork including colors, etc. This is an improvement that has been long in coming, especially since the introduction of libraries across Adobe's creative tools, along with competitively priced Stock art is arguably one of the company's competition killer.
Adobe is adding cloud support to its products which will make it easier to upload content and share it for approval. In addition, Adobe is adding support for Microsoft Teams and Slack to make it easier for teams to share their ideas and work.
The cloud features for Illustrator, InDesign, and XD will enable users to post content for approval from within the app. Also, there is a new version of Illustrator for the iPad on the way which will enable people to access their work on their mobile device and review content or accept comments wherever they are.
There are new collaborative tools in all of the Creative Cloud applications and they are making some of the tools even more useful. Spark is a great example. It's a marvelous tool for brainstorming ideas, designs, colors, etc., but for some reason, Adobe seemed intent on keeping it isolated from the rest of the Creative Cloud apps. Finally, the company has added library support to Spark making the tool infinitely more useful.
In the Premiere Pro family (the purple icons), audio files can be added to the libraries. It's clear, libraries are going to continue to be expanded. Once this door is opened there is more to that can be done. Think about how interesting it could be to see access to custom material created in Substance, for example, or characters from Fuse. Not that anything like this has been announced as far as I know but Adobe has made clear that it's continuing to develop into 3D and AR.
One of the big features for Photoshop and InDesign is the addition of instant updates for fonts, another improvement that has seemed like an obvious requirement forever or at least ever since Adobe made access to fonts free. So now when content is opened Adobe automatically updates the fonts. Duh.
But, let's not downplay the important work Adobe has been doing on font all along. In this update, Adobe is also adding descriptive tags to fonts to make it easier to search for the appropriate fonts.
Also, this is a little off the topic of collaboration, but Adobe has also improved the font identification features in Photoshop with a little help from Sensei. For instance, in a photo that has font elements like a sign, for instance, users can select the type in an image and search for matching fonts. The feature supports vertical fonts, and has multiple line detection. It does recognize type in images, which is pretty impressive, but it's not all that great at recognizing type. It's too bad and probably someday it will work but not today. Ironically, the mobile app Adobe Capture is much better at recognizing type.
Lightroom and Photoshop together better
The developers of Photoshop have continued to work on selections and for good reason, it really is the holy grail. There's so much one can do with the ability to cut out an object or a person from an image and use it somewhere else, or apply changes to a specific region or object. The Select Subject feature introduced last year turned the world upside down for Adobe non-adepts—it means much less laborious tracing around an object. A lot of times, Select Subject works right off the bat, especially if you don't need perfection. This latest update Photoshop is better at recognizing people in images challenges like selecting hair and fur is improved meaning less need to rein the selections.
As we mentioned, we've seen a lot more work going in to the mobile apps. And in the case of Photoshop and Lightroom, Adobe has added the ability to jump to Photoshop from Lightroom and use Photoshop capabilities in Lightroom.
Likewise, Adobe Capture, a mobile app that Adobe has built by combining several mobile apps and capabilities like Capture, Scan, raster to vector conversion, type recognition, and more, lets people take pictures to create color palettes, find type-faces, create material, etc. It is truly one of Adobe's most magical tools and now the developers are finally bringing its capabilities to the desktop through the Capture extension for Photoshop.
Another ability Capture has is to enable users to create patterns from photos, which is probably what people are doing when you see them taking pictures of carpet with their mobile phones. On the desktop, Photoshop has more capabilities when working with patterns. Now it's easy to change the rotation angle of fills, pattern overlays, and pattern strokes.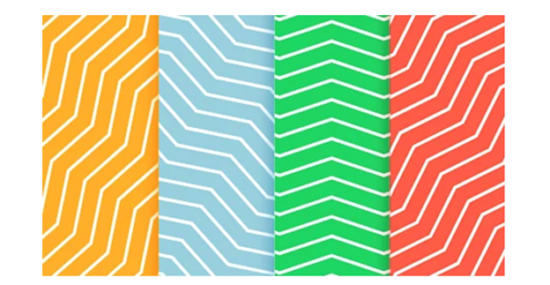 Learn by seeing
Adobe long has strong training tools. They've had to. For something as emotional and human as creativity, digital tools remain difficult to learn. The translation of one's ideas and inspirations into selections and actions via tools and commands is a leap across a big chasm. The arrival of YouTube and short-form video has moved the course of learning along in ways that written tutorials never could.
Adobe plans to take it another step forward with Adobe Live in Behance, which let artists record their process and share it. Adobe is expanding the capability and adding new content. Adobe Live is available on mobile so people can watch content. In addition, Adobe is making this feature available for Adobe Fresco and Photoshop. As artists create their work, they can record it and share. Currently, the program is in beta and the company is encouraging people to sign up and share their work.
Adobe says there are more than 21 million creatives who share their work on Behance. To make it easier to use the platform, Adobe had developed a search feature that lets people search by style and visual elements.
Finally, to help people find work, Adobe has made Adobe Portfolio free for 60 days. It allows artists to create a portfolio site. Adobe says that currently there are over 1,300 job postings on Behance.
There is something new in every corner of Adobe's Creative Cloud. Adobe has listed many more additions to its blog.
What do we think?
Adobe has many powerful competitors, but that's beside the point. Adobe is yet another company that demonstrates the power of the platform versus individual products. Its customers are becoming its product in significant ways as they share work and contribute to content that is the foundation of Adobe Experience Cloud that monetizes content on the enterprise level. In this, it has peer companies such as Autodesk, Dassault, Siemens, and Salesforce.