Big changes afoot at Nemetschek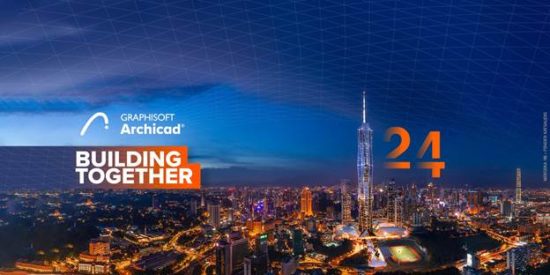 We're all virtual now. Graphisoft convened a meeting of our virtual selves for their annual worldwide meeting. This year the theme was Building Together as CEO Huw Roberts and his team unveiled a new version of Archicad. More important for parent company Nemetschek, the virtual conference also showcased new levels of interoperability with Nemetschek's RISA and SCIA for an integrated BIM workflow with increased cloud-based resources.
Graphisoft is the proto-BIM company. Founded in 1982 in Budapest by Gábor Bojár who remains as chairman, Graphisoft defined BIM with the introduction of its flagship product Archicad. It was acquired in 2007 by Nemetschek. Over the years, Nemetschek has built a significant portfolio of CAD capabilities that fills out an end-to-end workflow for BIM. However, the individual products have not been totally integrated.
All that's changed. Nemetschek reorganized its executive leadership and is committed to integrating its products. Among the changes made are the arrival of David Gavron from Adobe to become the CEO of Maxon, and Huw Roberts from Bentley Systems to lead Graphisoft. Viktor Várkonyi, who was CEO of Graphisoft until March 2019 has become Nemetschek's Chief Division Officer for Planning and Design, committed to bringing all the parts of Nemetschek into a powerful whole. In 2016, Biplab Sarkar took over the helm of Vectorworks. In 2017, the Nemetschek Group announced its commitment to creating a CDE, common data environment for its products in order to comply with the requirements set by the UK BIM Mandate. And in that same year, the company acquired structural engineering company RISA to complement its SCIA software for structural design and analysis.
These and many more changes, as well as people behind the scenes, signal the new direction Nemetschek is taking. With this year's Graphisoft meeting, a united Nemetschek demonstrated integrated workflows adding structural design and analysis from RISA and SCIA to Graphisoft's design capabilities to users.
Nemetschek unveiled a new workflow built around a shared BIMcloud environment for users of Archicad 24, SCIA Engineer, and RISA-3D. As they have been for some time, Nemetschek is committed to Open BIM workflows, which is now allowing them to interconnect their products.
In addition to Building Together, the newly aligned product groups have a new slogan for their integrated design strategy — The Power of One — the digital twin, the single source of the truth.
BIMcloud was introduced with Archicad 18 In 2014 and it is the connective tissue of Graphisoft's BIM approach. BIMcloud is available for public and private clouds and the company has recently introduced BIMcloud as a service. When the pandemic shutdowns started in Spring 2020, BIMcloud as a service was made available for free for 60 days to enable easier remote computing.
BIMx, is Graphisoft's all-platform viewer that was introduced in 2011. Its power has increased as workflows have become digital all the way out to the construction team in the field. This year, BIMx has been expanded to provide support with its "BIMx Hyper-model," which the company describes as a game-like experience for projects of any size even on mobile devices. It enables users to immerse themselves in the project, but also get relevant and focused views. It supports real-time model cut-throughs, in-context measuring, and project markups. APIs open up BIMx to third party applications.
Archicad 24 is the star of Graphisoft's show. With this release, Archicad is becoming more inclusive with the integration of a Structural Analytical Model and of MEP tools. The company has introduced new modeling capabilities with its brand new Param-O node-based parametric object creator interface. Graphisoft says Param-O is a powerful gateway for creating library objects without the need to write "a single line of GDL (Geometric Description Language) code.  Because it's a node-based editing tool, Param-O looks a little like McNeel's Grasshopper programming tool for Rhino and that's probably what most people think when they first see it, but Ákos Pfemeter, VP of Graphisoft's Product Success says they're fundamentally different. Grasshopper is used for conceptual design and Param-O is used to create custom parametric content. At the same time, Pfemeter says future development will tighten the links between Archicad and Grasshopper and he sees situations in which customers might want to use Grasshopper scripts to drive Param-O.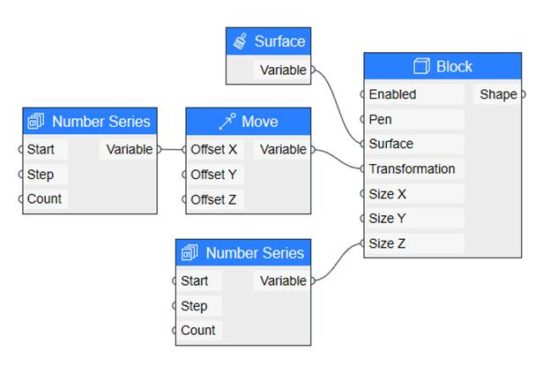 Last, but not least for Mac users, Archicad 24 supports Dark Mode on the Mac OS, which makes working in low-light conditions easier. What about Windows? During the online conference, Graphisoft execs noted that Dark Mode has become a requirement for Mac users but for Windows users? Not so much. Also, Pfemeter addressed the inevitable disruption that's on the horizon for Mac-based apps as Apple moves to using its own Arm-based processors. Pfemeter was sanguine about the move. He noted that the company has the new Apple computers in house and the current software already runs on Apple's emulator Rosetta with promising performance, which provides an instant solution while the company works on developing native code for the new processors. Pfemeter says Graphisoft will keep customers up to date on the transition and advise users when it's time to make the jump.
Software companies are coming to realize the importance of training their users and they're increasingly recognizing that training is a resource that belongs in house. Graphisoft has been expanding training resources throughout its product divisions. Graphisoft announced the debut of its Global Learn platform, which is organized across learning paths according to skill levels, roles and interests.
Archicad, once the very definition of BIM, is now making strong moves towards digital twins. It is a committed advocate of OpenBIM and now it's adding on more of the puzzle pieces with support for structural design and analysis. Clearly there's more to come and we're looking forward to seeing which directions the product takes next.
This feels like a big release for Archicad and it feels like a new, defining era for Graphisoft and Nemetschek. The company has been evolving all along and growing ahead of the market for most years, but as it further combines its strengths in 2020 it feels like the company is poised for significant growth.
Have a look at the conference talks here.
What do we think?
There's so much more to say here. With Maxon's acquisition of Redshift, the Nemetschek applications have an even stronger rendering partner. It has also adopted Twinmotion, which is getting traction with Vectorworks and Archicad customers. There's a need for discipline-specific rendering in professional applications where the users' main mission is design and engineering. The digital twin didn't really have to be an identical twin, but it's got all kinds of advantages in terms of communication and collaboration.
There was also an interesting moment during the Q&A session when the Graphisoft speakers were asked about landscape design. Pfemeter nodded to landscaping tools that are part of the Archicad toolset. He said that Archicad is primarily for architectural design and construction modeling, and can be used for designing the environment around buildings, but he also noted that landscape design professionals can find dedicated landscape design solution from Vectorworks a sister company in the Nemetschek Group.
Vectorworks is also unique in offering dedicated solutions for stage and lighting design. Now, maybe I'm making too much of this, but I can't help but think how powerful Nemetschek can become if it can forge direct links to the superpowers that each of its applications has.