Taking a different approach to 3D content creation.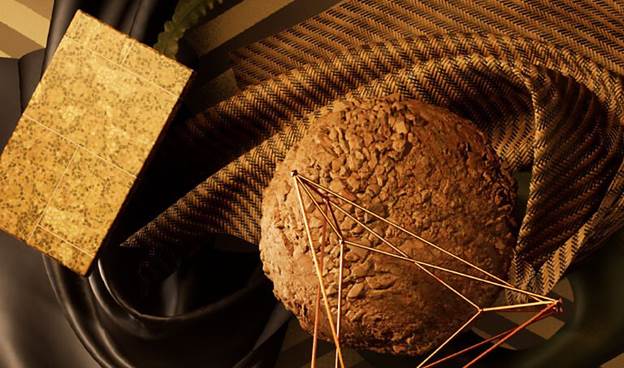 Adobe has been stockpiling 3D software technology and tricks for a long time—forever almost if you count the 3D capabilities that are gradually but continuously integrated into the company's bread and butter products—like Photoshop and Illustrator.
In recent years, the pace of the stockpiling picked up with the acquisition of Mixamo in 2015, a cloud-based character rigger, which is seeing growing use since its acquisition, according to a blog post by Mixamo founder and Adobe VP and fellow Stefano Carozza. In 2019, Adobe acquired Allegorithmic, for its Substance portfolio, which enables procedural texture creation as well as capture and edit tools. It has been widely used for 3D content development throughout the content creation industry since its founding in 2003. And in 2020, Adobe announced the hiring of Guido Quaroni, Pixar technical director and VP of software R&D. At Adobe, Quaroni is the senior director of engineering at Adobe 3D&I (3D and Immersive).
Meanwhile, Adobe has been developing its own tools, such as the 3D applications, Dimension and Aero.
Even if you weren't paying attention, it's been evident that the company has harbored giant ambitions for 3D. Key to Adobe's interest in 3D development is the desire to open up 3D content creation to the millions of people who use Adobe tools and attract more users to the sticky embrace of Adobe's subscription-based products.
Over the years, people asked Adobe's employees and CEO when the company would introduce a real 3D product, and for a long time, the answer was along the lines of we have no plans. Gradually, though, the answers became more of a variation on we will when the time is right.
The time is right, and probably the pandemic has helped speed up the timelines. From the early days of the lockdown, Adobe says they've seen increased use of creative tools. For instance, they say there has been increased use of tools for digital photography when it became hard to do onsite photo shoots. Adobe has user stories for how vision specialists INDG created photo-real images of shirts for the fashion brand Pink using Substance's material authoring tools. INDG has created digital versions of Pink's current line of products and then the materials were applied to 3D models of shirts created in Autodesk's 3ds Max.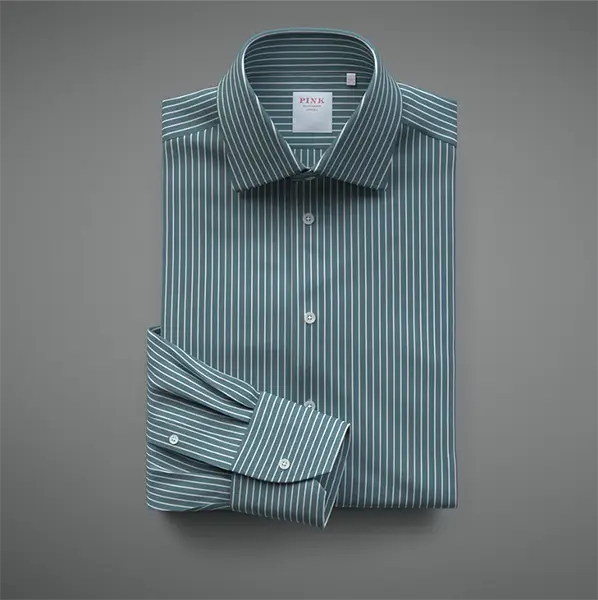 In addition, Lowe's used Substance's tools to digitize their entire catalog for virtual shopping. And 3D virtual photography was the foundation for a Ben & Jerry's marketing campaign. But in addition to the digital photography work, the Substance tools open up new paths towards 3D content creation using procedural tools as we've written about in GraphicSpeak (see the links below). Given the technology within Substance, the 3D tools Adobe has had in-house, and the library of models that have grown up for Dimension and Aero, Adobe seems to have reached critical mass and has released the new Adobe Substance 3D Collection. The goal is to offer easy-to-learn and use 3D tools for creative people but still satisfy the requirements of veteran 3D artists. In addition, Adobe hopes that users who are familiar with Adobe's interface for Photoshop and Illustrator will feel right at home using the new Substance tools.
The Adobe Substance 3D collection consists of:
In addition, Adobe is offering access to a private (beta version) of Medium, its new 3D creation tool created from technology Adobe acquired from Oculus in 2019. Medium is a 3D sculpting tool that allows creation from within VR. Medium requires a VR headset. Supported models include Oculus Rift, Rift S, and Quest + Link.
The new tools are available now at Adobe in two product packages:
Substance 3D Texturing is available as $19.99 subscription that includes Substance 3D Painter, Substance 3D Sampler, and Substance 3D Designer.
The Substance 3D Collection is available for individuals or teams. It includes Stager, Painter, Sampler, and Designer.
The subscription for individuals also includes 50 3D assets a month and 100GB of cloud storage for $39.99 a month ($49.99 a month after the first year).
The Teams subscription includes 100 assets per month, per user, pooled among the team. Teams also get 1TB of storage with 180 days of versioning and advanced support for $79.99 per month ($439.88/year) and $99.99 after the first year ($549.88/year).
All of the product options include Bridge, Fonts, Behance, Portfolio.
What do we think?
The democratization of 3D content creation has been a long time coming.  I wouldn't quite say it's here now, but it is certainly closer. With the arrival of tools that include pre-made objects and materials and more intuitive tools for creating 3D objects from scratch. A sculpting tool like Medium is promising, especially for those who already have some sculpting capabilities. Medium is kind of like a pencil, it's easy to pick up and use, but it's hard to make anything excellent (or valuable) unless you have skill and talent.
Very soon, though, we're likely to be able to create models with 3D scanning on our phones, bring them together with photographs and materials, and get closer than ever to the images in our heads.
I wonder, is the next question to ask Adobe, when will you get a game engine?
Additional information
Adobe's Chief Product Officer and Executive Vice President Scott Belsky introduced the new products through his Adobe Blog.
Related articles:
Giant steps: Adobe Substance 2021.1 updates