Twinmotion gives CAD designers the ability to create fast renders and compelling presentations within a few steps.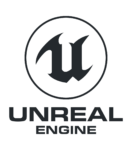 Game engines are becoming powerful tools for a variety of work beyond the game industry. One of the largest areas of opportunity is the CAD market, but game engines are still difficult for people to use especially if their real job has nothing to do with learning game engines. Epic's Unreal group has been working on this problem with tools for working with a variety of data, including heavyweight CAD files. The company developed Datasmith and built Unreal Studio to make it easier to get data from CAD and other apps into game engines, but says Unreal Engine General Manager Marc Petit, there is a big gap for architects and engineers who need to put together a quick presentation of their work. Petit says these projects are done at the last minute, to demonstrate progress or get approval for a design. He said, "architects and engineers are working sometimes in the cab" to put together the presentations.
The Unreal team found what they were looking for in Paris at Abvent, a company founded in 1985 by a team of architects and is led by Xavier Soule and Phillipe Butty to develop visualization tools for the AEC industry. Abvent has several rendering and visualization tools for the CAD industry including Twinmotion, which uses the Unreal Engine 4 to create presentations using CAD models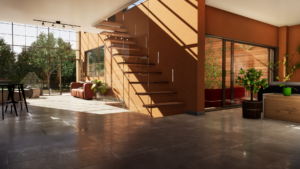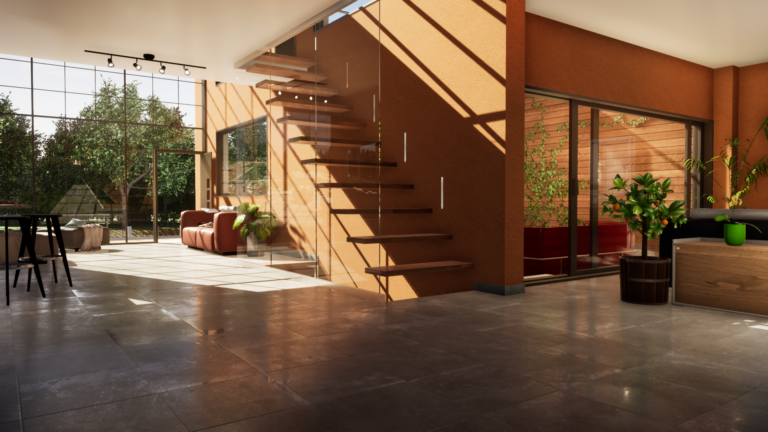 Abvent developed Twinmotion as an easy-to-use tool to put a CAD design in context quickly, with real-time radiosity, and create a 3D presentation that can demonstrate sun studies, and the environments can be changed to different seasons with elements within the environment reacting appropriately. It's geo-aware with tools for placing the presentation in a specific location so the lighting and weather are correctly presented. Twinmotion also includes animation tools. Presentation options include images, panoramas videos, and virtual reality content.
As it was first developed, Twinmotion was able to import models directly from Revit, Graphisoft, and SketchUp reflecting its roots in BIM workflows. However, it also supports FBX, SKP, C4D, and OBJ. Also, says Petit, the ability to directly import CAD models into TwinMotion will be an important focus for the product going forward.
Features:
Twinmotion comes with over 600 PBR materials that react to the environment.
Easy to use workflow including drag and drop lights and materials, sliders for changing the season or weather.
Output options include images, panoramas, immersive 360° videos, and VR scenes (with support for most popular VR headsets).
A library of over 2,500 objects including static assets, such as furniture and rocks, and dynamic assets, including animated human and animal characters, responsive plants, and ambient sounds.
Geography-specific context. Users can define a project's geographic location and download maps from OpenStreetMap, adding real-world context to scenes.
The good news is that with the announcement of the acquisition, Epic is offering Twinmotion for free through November 2019 at twinmotion.com. It behooves anyone interested in this technology to download it before November because they can keep it forever, at no charge—no royalty and no strings, says Petit.
All of which implies changes to come to the product in the future. Petit says the company is looking at the different ways they can put the Twinmotion technology to work for people using the Unreal Engine and also they'll be looking at how people use the free version and what features they ask for going forward for ideas about how Twinmotion should evolve. Some idea about what can be done with Twinmotion already is available on Facebook.
What do we think?
The growth of the Unreal Engine into new territory has been furthered by new alliances and strong marketing, but the real reason for the growth is that there is a hunger and a need for better, more interactive tools for 3D content creation and even Unity and Unreal are not yet user-friendly enough to live up to their promise. The people who have helped the game engine leaders grow are diligent enthusiasts in game development and adjacent industries who are willing to spend hours learning the software, learning how to script and code, and then building their own optimizations often using tools made available through the companies' online marketplaces.
Twinmotion looks like it can open up the field of rendering to people who want to get results quickly and iterate. Creative people just want to create; and deadline-driven engineers, architects, filmmakers, marketers, all want to create quickly.
This is a major trend in the content creation industry and Epic seems to recognize that there's a big fat prize waiting for companies that can deliver creative tools that let people create naturally and intuitively.