Bits and pieces from my time at this year's conference, a 'rest of the rest' wrap-up.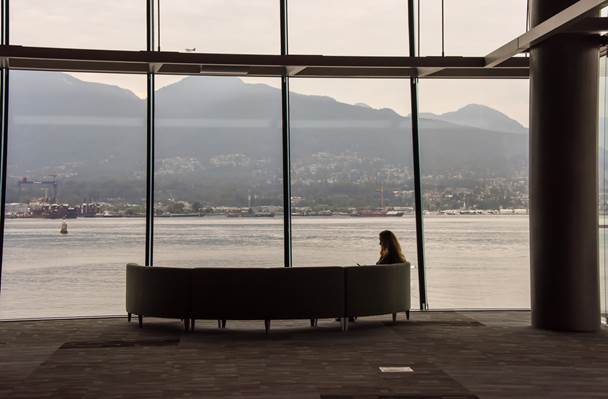 After two years of Zoom presentations and virtual meetings, it was fantastic once again to be greeting old friends and meeting newcomers face-to-face at Siggraph 2022, which was held in Vancouver. Perhaps like many others, I had low expectations for this year's event. Would in-person attendance be dismal or were people comfortable enough to be around crowds? Despite the international status of the conference, would holding it outside the US cause pause? Would Canada's safety measures have a positive or negative impact on attendance? And how would those factors influence exhibitors and speakers? If anything, I viewed this year's conference more as a "getting back on the bicycle" type of experience leading up to Siggraph's 50th anniversary in 2023. I was pleasantly surprised to see so many already back on their bikes this year and operating at full speed!
Let me quickly add, too, that while hosting the conference outside the US presented logistical issues for many, the locale there was wonderful. The scenery is beautiful and serene, with a slight cool breeze coming off the water—a welcoming, peaceful atmosphere.
OK, let's talk about the show floor. It was a condensed area but well populated with attendees. Booth sizes were relatively small, with some exceptions. What was most striking, though, was the past exhibitors that were missing. In LA, we are used to seeing visual effects companies and studios dotting the area and promoting past and upcoming films. This year, Barnstorm VFX appeared to be the sole studio exhibiting. No Sony Pictures Animation, ILM, Laika… not even Pixar, meaning there were no attendees bursting through the doors each morning when the floor opened and rushing to the Pixar booth for a walking teapot. Ah, the good old days. It seems that studios had instead opted for lecture halls, participating in Talks, Panels, and so forth.
Maxon was there, tucked in the back corner and showing off their products (many of which received updates in the weeks leading up to the conference) and illustrating what can be accomplished in the hands of amazing artists. However, there was no Autodesk booth (though they did have a media event) and no Adobe, either. Blender was present, celebrating 20 years of open source. While I was there, many grateful users were stopping by to thank Blender creator Ton Roosendaal for his work. (Stay tuned for an announcement from Blender in the near future.) And, as usual, SideFX was busy as a bee with its Hive.
While some companies limited their Siggraph presence to the show floor, others opted (additionally or instead) for a presence in other areas of the conference. This includes Nvidia, which generated plenty of news on the first day of the show and whose presence was felt in various presentations. Similarly, Foundry also presented off the floor but complemented that with an on-site floor presence.
Now, as they say, on with the show.
Autodesk kicked off Siggraph 2022 with a press dinner, where Maurice Patel, head of M&E product marketing, discussed the company's areas of focus for the next five to 10 years, which include continual investment in the cloud. Patel pointed to Autodesk's acquisition earlier this year of Moxion, a New Zealand developer of a cloud-based platform for digital dailies, which expanded Autodesk's M&E cloud platform upstream to now connect preproduction and post. Autodesk also recently invested in Radical, which develops a cloud-based AI-powered 3D motion-capture solution. This followed the acquisition of Loupe, a cloud-based animation production pipeline system from Tangent Labs. As Patel noted, the Loupe acquisition is helping Autodesk build out its cloud strategy, more in terms of the talent it got in the deal rather than the actual product.
Lastly, Autodesk announced it is open-sourcing RV, its media review and playback software. Code contributions from RV, along with Dneg's xStudio and Sony Pictures Imageworks' Itview, will shape the Open Review Initiative, which is the Academy Software Foundation's (ASWF) newest sandbox project for building a unified, open-source tool set for playback, review, and approval.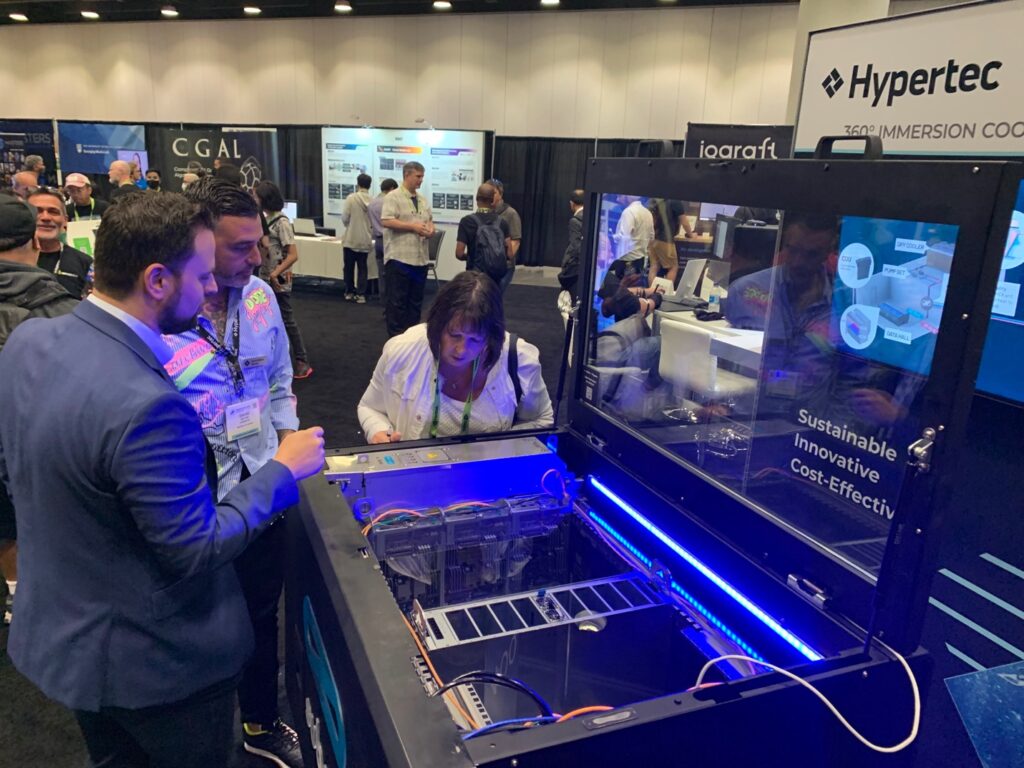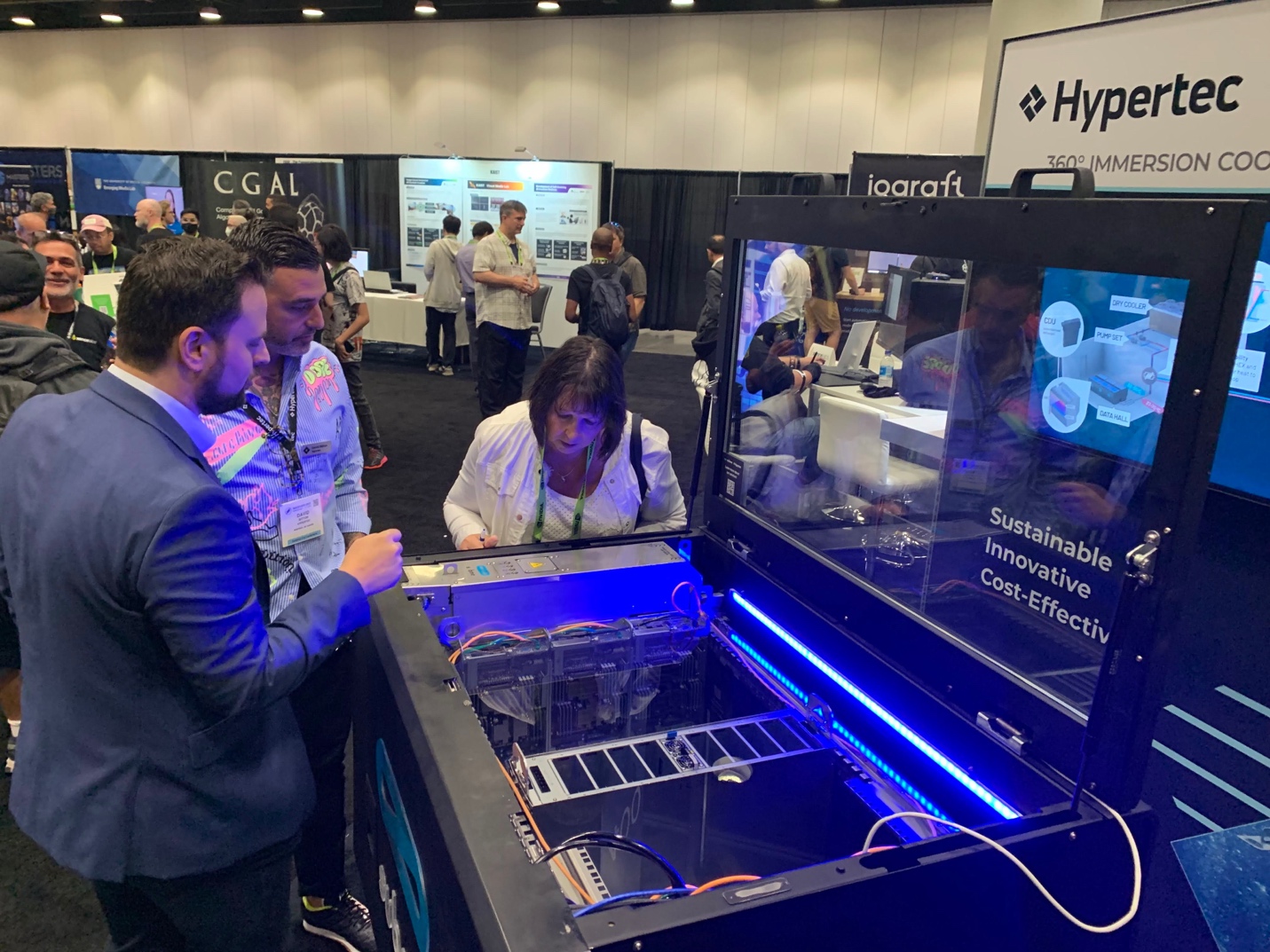 At the Hypertec booth, I saw a large pod filled with a liquid substance. What was this? Turns out it was a liquid cooling solution, filled with a "smart coolant." Hypertec started in 1984 as a family business and grew organically over time. In the past few years, the company extended its business offerings to media and entertainment production studios with a range of its customized 360 high-performance personal computers, computing workstations, and servers—with storage, cloud services, and optimized applications under their Ciara brand.
Liquid immersion cooling is a hot topic. The company recently adopted single-phase immersion cooling to quickly lower the temperature of IT hardware by placing it in a special non-conducive liquid (it feels like a watery baby oil) that is lighter than many alternatives (like mineral oil) and is environmentally friendly. Optimized for liquid cooling, the company's Ciara Trident immersion servers offer ultra-high-density compute performance with as many as 288 CPUs per 48U (144 nodes/18,432 cores). These servers, used for HPC, rendering, edge computing, AI, ML, and deep learning, are also built with sustainability in mind, enabling customers to lower their carbon footprint by decreasing their air-conditioning costs and even recycling the heat from the Submer SmartPod cooling pods to heat their offices. Oh, and the chassis will be made from recycled ocean plastic by the end of the year. As Hypertec explained, since the servers are not cooled with traditional, energy-consuming AC, the system runs silently as the heat exchange occurs outside of the rack (the coolant is pumped through a loop to an exterior box, and then to a cold-water source).
Mocap companies are always hard to miss at Siggraph, and this year, OptiTrack drew an audience thanks to their performances, whose motion was enhanced with the on-site trampoline. The company was there to preview its Motive 3.1 software, which tracks flexible and dynamic objects (like the trampoline fabric) beyond biped skeletons. OptiTrack also showed its PrimeX 41W camera for tracking passive or active markers at long range and featuring an ultra-wide lens for maximizing the capture volume.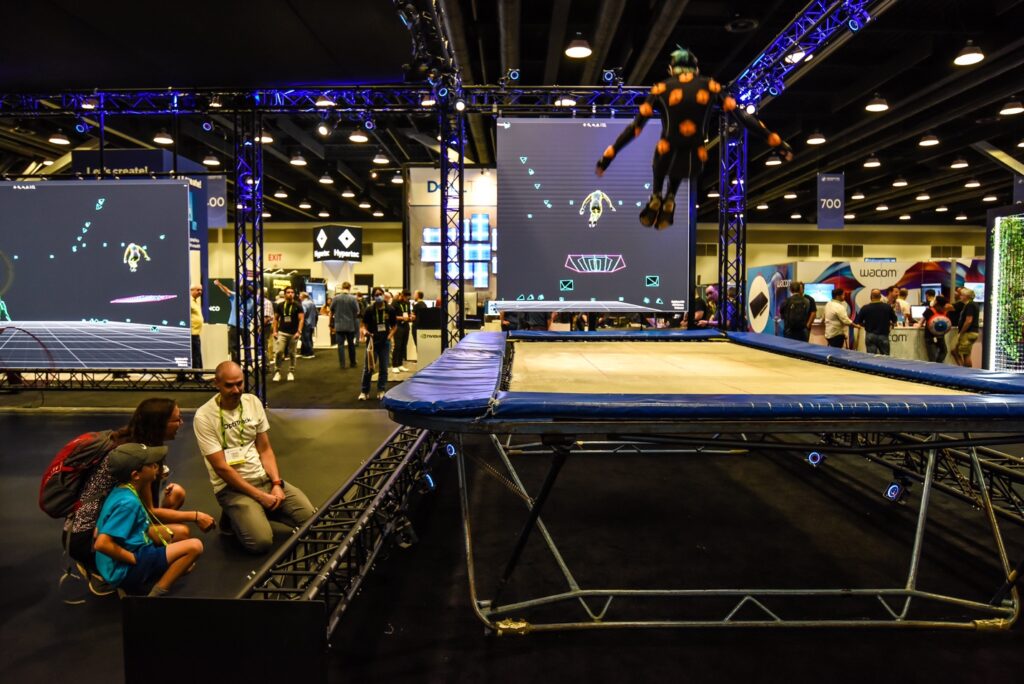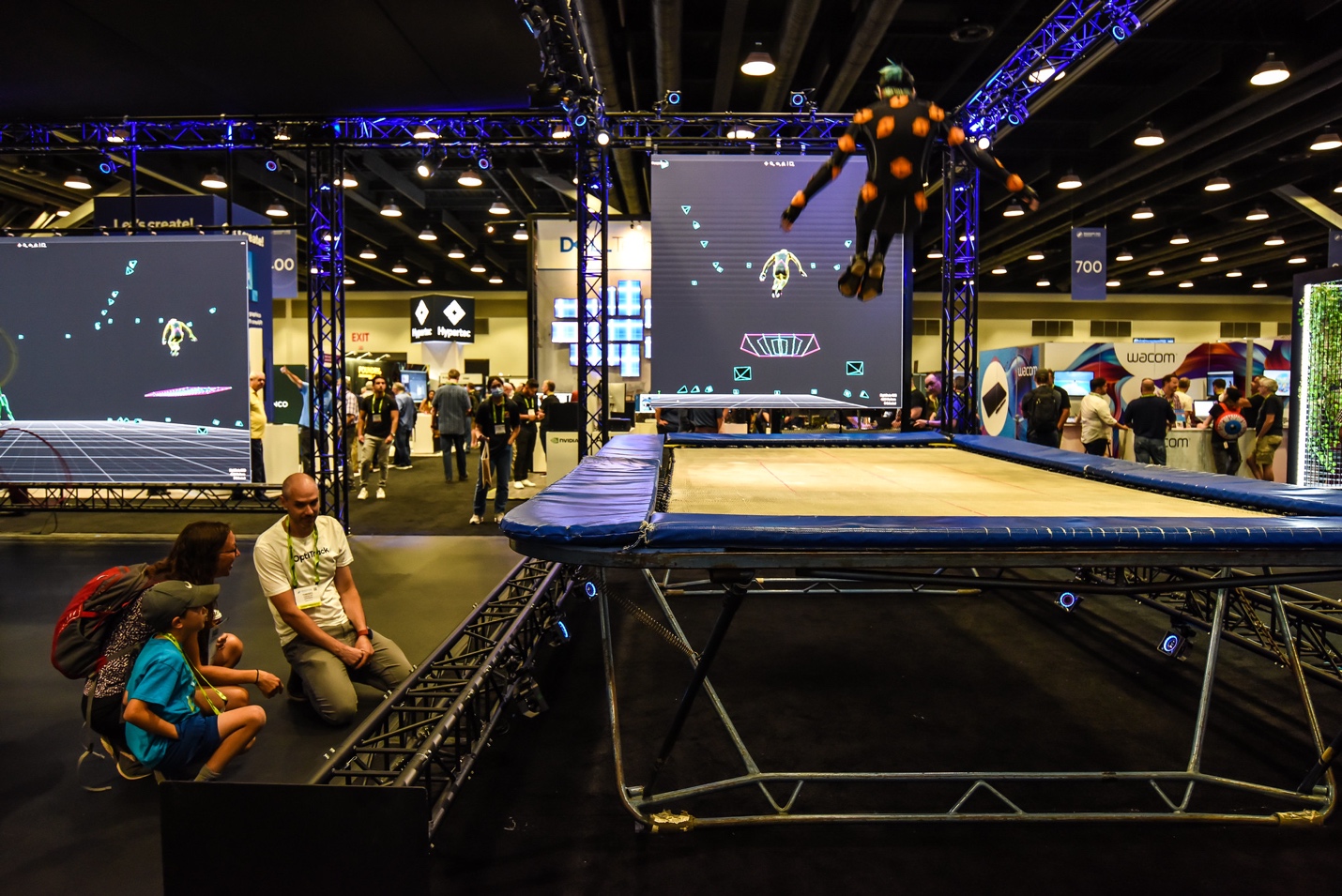 Vicon, meanwhile, had recently released its Valkyrie mocap camera tailored toward location-based virtual reality and were providing live demonstrations of in-camera visual effects at the show. And, move.ai was discussing its markerless system, which uses standard camera hardware and mobile devices to film desired movement, while the company's software then extracts the human motion from the video using advanced AI, computer vision, biomechanics, and physics that retarget the data to a character rig.
Wacom always draws fans—artists who can't wait to try out the company's product line. This year, Wacom was focusing on the use of its products in virtual production. Its products have always been truly one-of-a-kind… until fairly recently. Xencelabs, which comprises some former key Wacom personnel, is hot on Wacom's heels, offering a small (6.93 inch × 3.89 inch) and medium (12.6 inch × 9.16 inch) Pen Tablet. In a private room off the conference floor, the company was also demonstrating a future offering (sorry, we can't discuss it yet) that likely will be released by the end of the year. Trust us, it is nice.
On the subject of hardware, with Lenovo and AMD, conference-goers got a two-for-one look. Lenovo was at the AMD booth showing off its two new mobile workstations that were released at the show: the ThinkPad P15v and ThinkPad P14s, both containing AMD Ryzen GPUs. The ThinkPad P15v is a midrange model that fills the gap between entry-level and high-end workstations. It features a 15.6-inch display and ships with mobile AMD Ryzen PRO 6000 H-series processors (up to eight cores and up to 4.7 GHz) and pro graphics from Nvidia (up to an RTX A2000 GPU). The 14-inch P14s is extremely mobile and lightweight, but it hums with power. It runs the latest AMD Ryzen PRO 6000 U-series processors with next-gen Radeon PRO integrated graphics. Lenovo also showcased the ThinkStation P620 AMD Ryzen Threadripper PRO-powered desktop workstation, which debuted in 2020 but is still worth examining.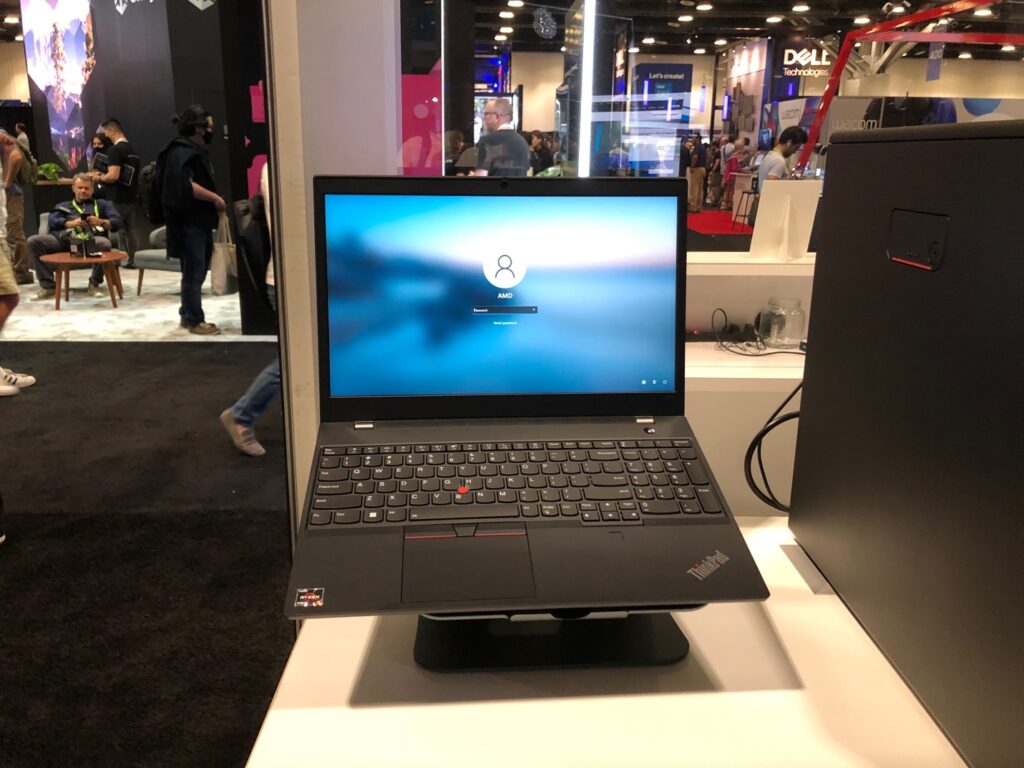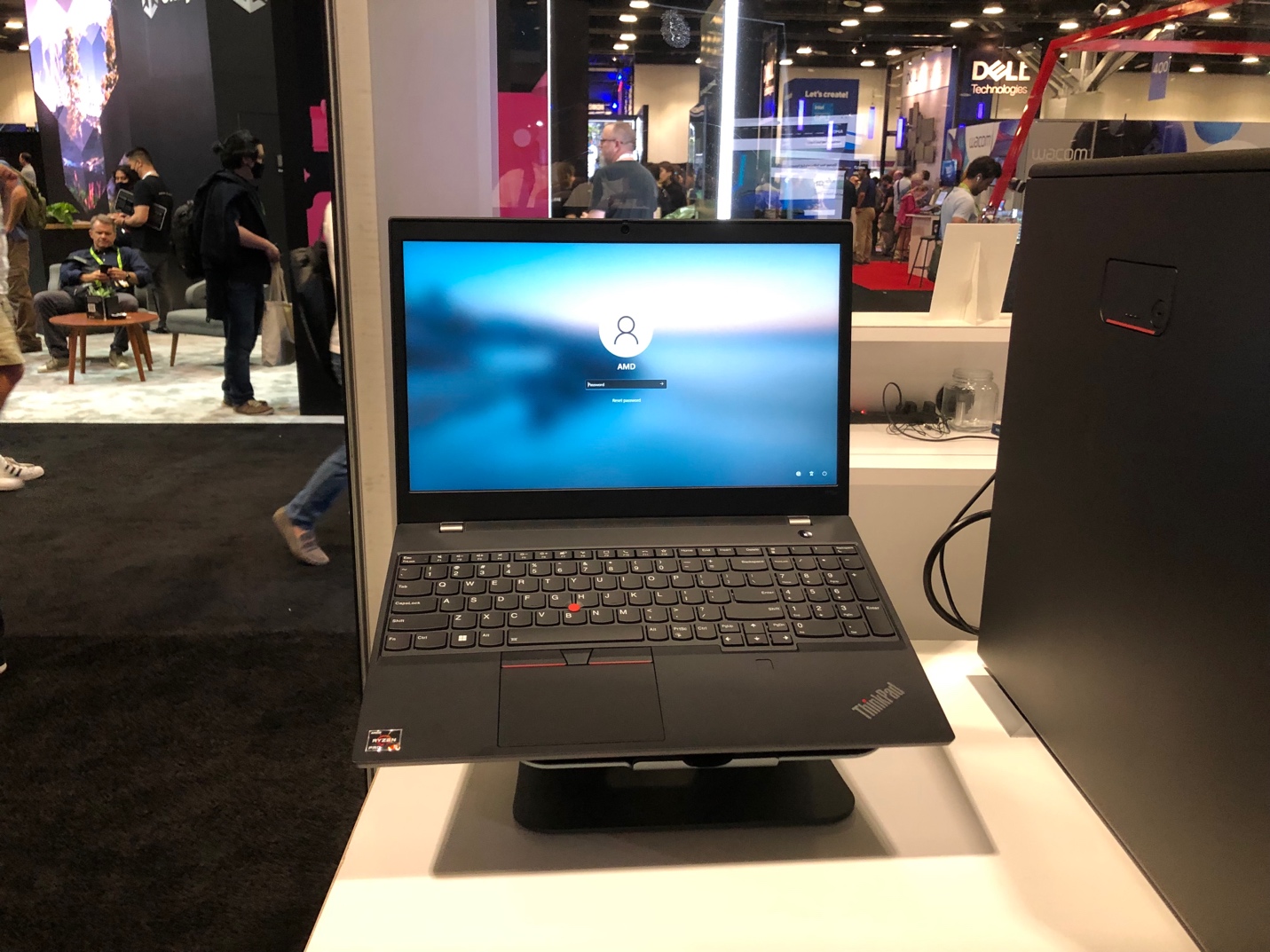 Meanwhile, Boxx Technologies' just-released Apexx Everest workstation, powered by the new 64-core AMD Ryzen Threadripper PRO 5000 WX series processor, was front and center at the Blender booth, running the Blender rendering engine. Boxx's presence was also found at AMD, where the Boxx Raxx T3, a rackmount workstation with the latest AMD processor, was shown. Also at AMD were several setups showcasing various software running on AMD machines.
The Intel booth was also busy as Intel presented three Arc Pro A-series GPUs, which are expected to be available later this year. They are the Intel Arc Pro A30M for mobile, the single-slot Intel Arc Pro A40, and the dual-slot Arc Pro A50, for smaller form factor desktops. Throughout the booth, Intel ran various Arc and other demos, as well as demonstrated real-time path tracing with over a billion rendered objects (running Houdini through a USD Hydra viewport live). Intel, of course, was also busy hosting various Technical Talks and Sessions at the show.
One company there that I do not recall seeing in the past was Meta. Meta researchers were busy presenting various AI and VR/AR technology in multiple sessions. But honestly, I could not tell you what was happening at their spot on the exhibition floor.
With a total of reported 90-plus exhibitors at Siggraph 2022, this was just a taste of what I saw there. In my opinion, there were fewer big announcements this year compared to past years. It seems like the excitement was more about people seeing one another after the two-year hiatus than anything else. Of course, the metaverse was the belle of the ball—everyone was talking about it—so it deserves its own space on our website.