Nextspace's cloud-based platform unifies disparate data from various sources and formats and organizes and structures it for more accurately visualizing digital twins. Nvidia will use the technology in its Omniverse.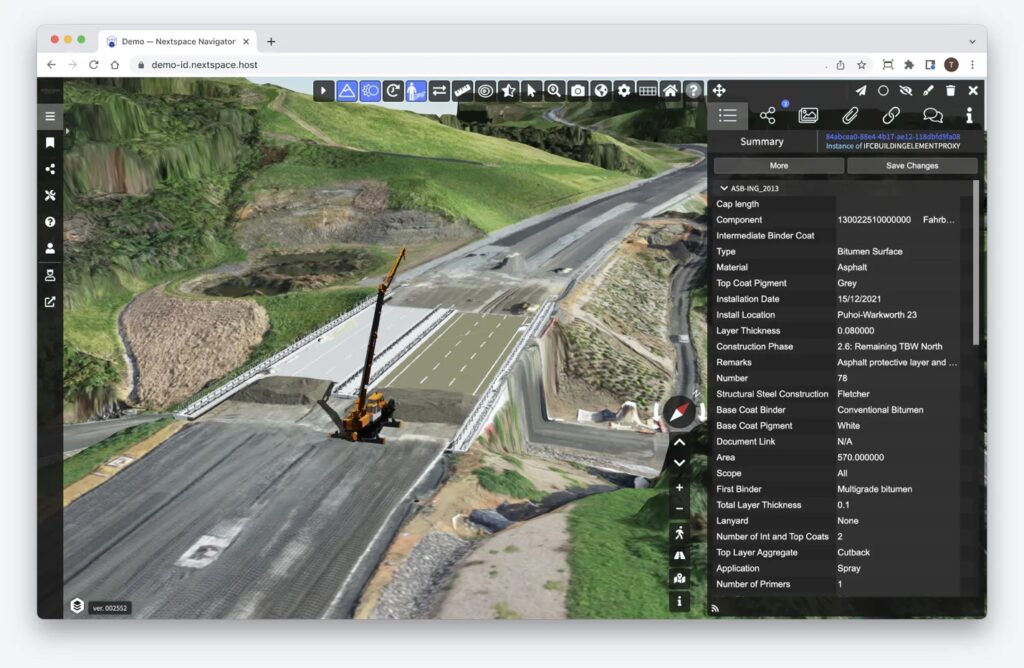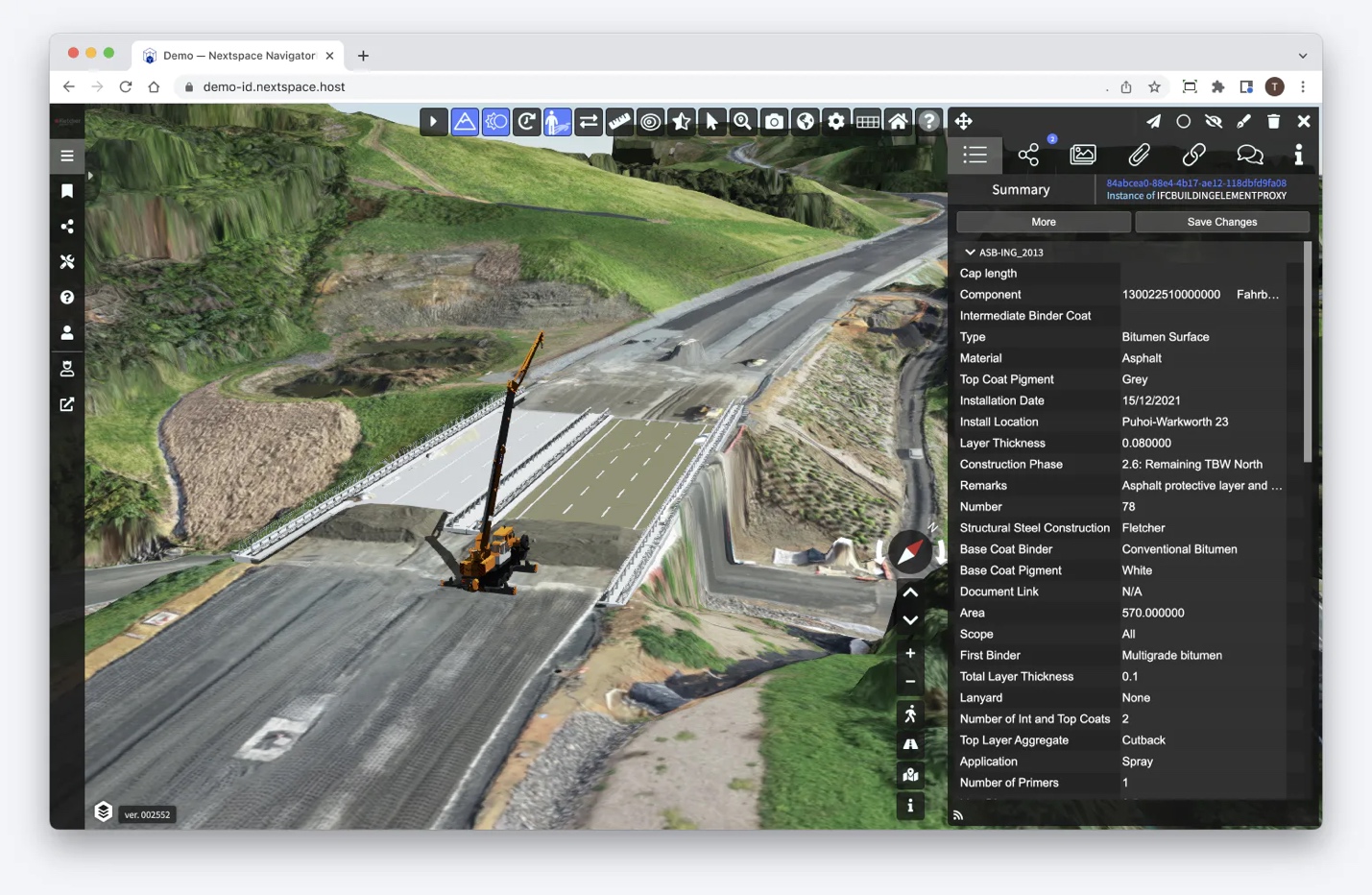 Nvidia has been a busy bee at Siggraph, but instead of collecting pollen to turn into honey, the company is building, collecting, and investing in tech that will bolster its Omniverse platform. And next up in this space is… Nextspace, whose technology will be available soon through Omniverse Connect.
Nextspace is a 3D visualization consultancy based in New Zealand, founded as a subsidiary to 3D software developer Right Hemisphere, which previously developed three-dimensional models for Boeing, NASA, SpaceX, Lockheed Martin, Pratt & Whitney, and others. Right Hemisphere was sold to German business analytics firm SAP, with the software now forming the basis of SAP Visual Enterprise. (Some may even remember Right Hemisphere's 3D Deep Paint texture and paint program from years ago.) Nextspace is also the name of the group's cloud-based platform for building, maintaining, and visualizing what it calls "federated, future-proof digital twins." Simply put, Nextspace's platform makes it easier for creators of digital twins to, well, create digital twins.
And, as we know, one of the buzzwords (two, actually) associated with Omniverse is "digital twin." That word pairing is also at the heart of the industrial metaverse. Thus, Nvidia's interest.
Beyond the buzzwords lies a simple truth about modern business. Modern organizations create more data than they use, and that data is created in many different formats that don't work together, according to Nextspace. This means that valuable information about what's really going on in a business is hidden in spreadsheets that few understand, or it resides in the experienced memories of team members heading towards retirement.
Nextspace said their platform offers the easiest way for organizations to bring all their information together into one single data model and visualize what's most important right now so that everyone can literally see their next best action. As the company pointed out, focused action, better decisions, and greater alignment reduces time to deliver and eliminates unnecessary waste.
"We share Nvidia's vision of the massive potential of GPU acceleration and software interoperability for the application of AI simulation and prediction to optimize the way the world manufactures, distributes goods and services, and designs buildings and cities. Complex digital twins bring multiple data sources into a single model to identify and visualize opportunities for people to achieve real-world gains," said Mark Thomas, Nextspace founder and CEO.
Realizing such a vision, however, calls for organized, relevant, and structured data. "The better structured data is to start with, the more valuable it is for AI and simulation applications," Thomas added. "This has been a difficult and expensive hurdle that nearly every digital twin, ML, and AI project has faced."
And that is what Nextspace is offering through its unique interoperable data platform and technology, which connect and structure data, leading to more informed decision-making.
Nextspace's platform gathers, collates, curates, and provides this necessary structure. Throwing all the data into a big pile and assuming AI will sort it all out simply does not work, said Thomas. Rather, Nextspace makes it easy to connect data from the worlds of engineering, business, design, manufacture, maintenance, finance, and asset management into coherent digital twins ready for visualization, simulation analysis, and optimization. The end result, according to Nextspace, is more meaningful and accurate visualization, optimization, simulation, and prediction of outcomes.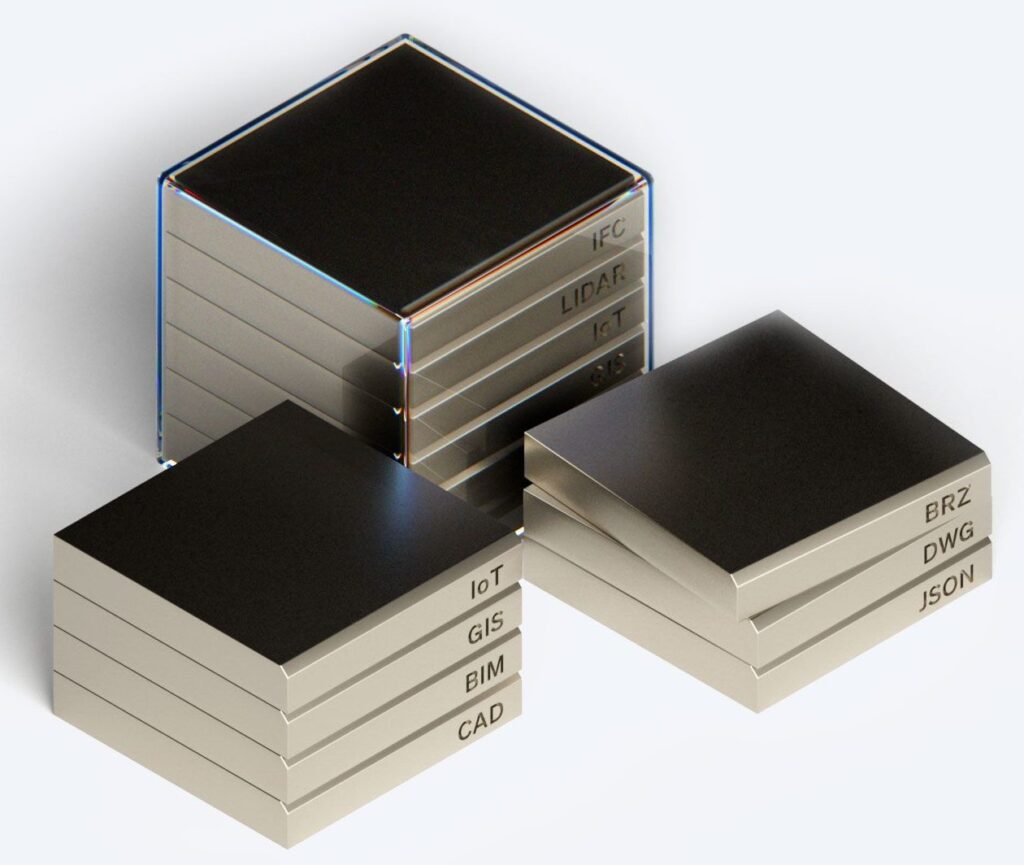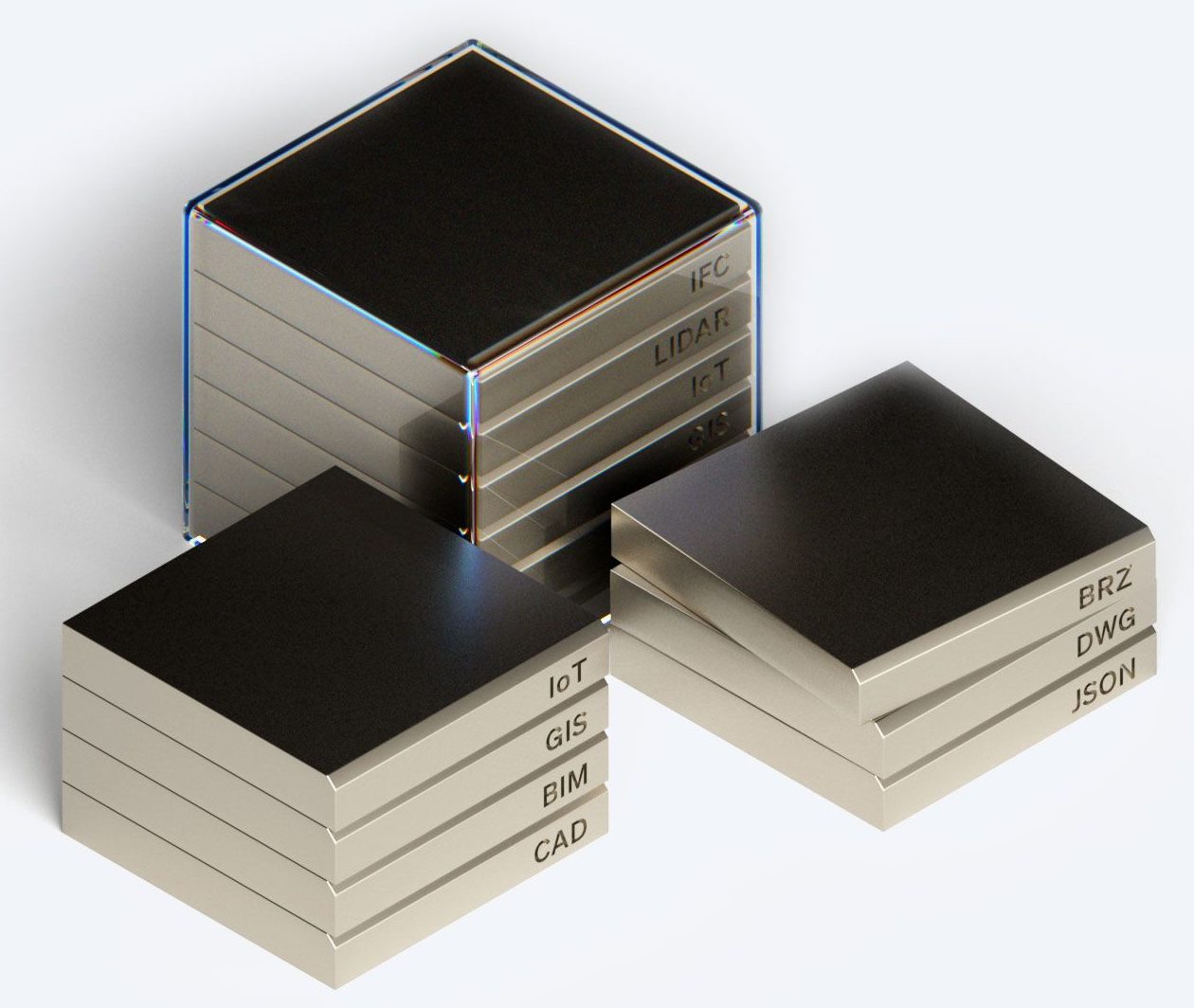 Nextspace is a chameleon of sorts in that it can adapt to multiple data formats and sources as the data interoperability platform "harmonizes" the various data that matters most to the specific purpose of the digital twin. Furthermore, the platform's universal data schema is adaptable to new data types, changing standards, and new technologies—and that is where the future-proofing of the model comes in. So, as standards and formats change, the digital twin remains usable and relevant over the life span of the model.
Key to making that all work is the use of a common language across all the systems. In this regard, the Nextspace architecture uses a globally unique identifier (GUID)-based ontology, meaning the relationship between each GUID (or component) in the digital twin. There is another common language at play here, too: USD.
Recently, Nvidia announced it was extending its commitment to Pixar's Universal Scene Description (USD), now open-sourced, and is working to advance USD as the foundation of the metaverse.
With the new Nvidia partnership, Nextspace said it is using ontological principles to reintroduce globally unique IDs to the USD platform on which Omniverse is built. (USD, initially built for animation, originally had a GUID structure, but Pixar abandoned it to free themselves of real-world reality to fit their needs at the time. For instance, they wanted to stretch a horse's neck in one scene so it could turn and talk to its rider, though without changing the length of its neck in any other scene.)
Even though they prevent fantasy and fake, GUIDs and ontology are critical for real-world precision as well as bringing asset tracking into USD and Omniverse workflows. "GUID-enabled USD in Omniverse unlocks the ability to deeply link the real world with the digital twin. With Nextspace's GUID-enabled traceability, we can bring dynamic operational data from individual assets in and out of Omniverse—opening up a new world of digital twin applications that use all of Nvidia's AI and accelerating computing stack," said Rev Lebaredian, vice president of Omniverse and simulation technology at Nvidia.
Nextspace's data interoperability platform is in beta and due for release in September through Nvidia Omniverse Connector.