IHS relies on branding to define products used for gaming, which is not always accurate because people use devices for many applications. However, for Acer displays, QHD/UHD res, 240 Hz refresh, fast IPS panels, and variable frame rate play well with gamers.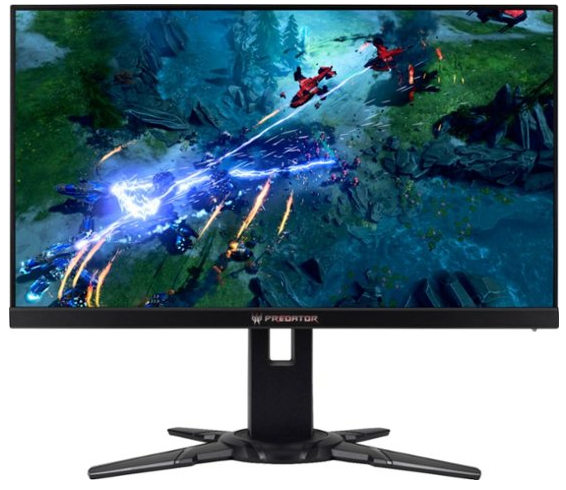 The latest market data (from IHS) shows Acer ranked as the number one supplier, worldwide, for gaming monitors in 1H'19 with 15.7% market share and 81% year-on-year (YoY) growth.
In North America, Acer also took the no. 1 spot during 1H'19 with 27.8% retail gaming market share, and in Canada with a 24.2% market share (source: NPD).
The success of these achievements is due to several reasons. Acer has been supplying leading display technology that resonates with gamers, offering features such as QHD/UHD resolution, 240 Hz refresh rate, IPS panels (with response times <1 ms), and variable frame rate including G-Sync and FreeSync technology.
In addition, the company has developed strong relations with retail partners, and Acer has a good product breadth on gaming monitors from the Acer to Nitro to Predator, and Predator LCDs. Indications are those monitors have resonated very well within the gaming community.
What do we think?
One of the thorniest issues in measuring a complex market like PCs and gaming is identifying how and by whom a device is being used. We struggled with that issue for years and came up with our famous gaming influence model that is based on macro-economic factors, AIB and CPU shipments, plus our Processing Intensity Level or PIL, which measures the stress put on a computer from games relative to average worldwide consumer PC processing.
However, an easier way is to simply count the shipment of devices such as PCs, keyboards, or monitors that are branded as gaming devices. And that is what every market research firm, but us, does.
The downside in trying to measure the actual market is just counting branded shipments doesn't reveal actual usage. People could buy a PC or monitor branded as being a gaming PC or monitor and never use it for gaming. Many financial analysts have brought Alienware gaming PCs, for example, and never played a game on them (if you don't count the gaming of a market). Likewise, one could buy a regular commercial monitor and play a game on it. I do that with an ultra-wide Dell monitor.
Regardless of how you account for gaming devices, Acer has a big footprint in the gaming monitor market, and astounding (81%) growth.