Imerso allows for the scanning and monitoring of a building site through your web browser.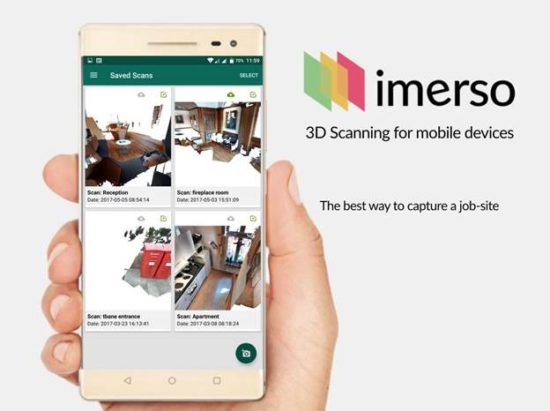 Imerso recently revealed new details regarding its namesake BIM (building information modeling) and 3D capture software. The Oslo-based company is focused on developing digital solutions for the construction industry.
Its product (Imerso) provides analytics and real-time monitoring of a building site throughout the construction process. The company describes it as creating "an intelligent digital twin of your building site." Users are able to upload BIM models, schedules, and work packages to Imerso's web-based platform while setting up automatic monitoring goals.
In addition to keeping track of the construction process, Imerso can also reportedly detect errors and potential delays before they happen. If any deviations are detected in the building process, the software can automatically alert team members to the issue. According to the company, Imerso is compatible with any kind of 3D scanner (including smartphones, although we could only find an Android version), and is capable of automatically inputting incoming field-data as the building site is being scanned. This means you can view incoming data from your office while one of your team members walk through the site with a 3D scanner.
Speaking to SPAR 3D, Imerso CEO and founder Frederico Valente emphasized Imerso's simplicity for the user. "We want to make it as simple as saying, forget all you think you know. Look at this device, press a button, the laser does its beauty, and the data comes to us. You've just done your first scan, and you have relevant data. There's no more to it than this."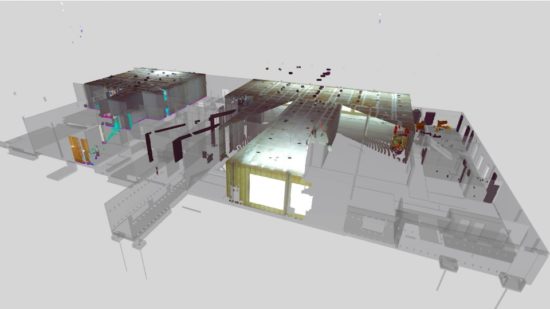 This allows for accurate documentation of the various phases of the construction process. The company says Imerso can also continuously compare any alterations made against the original building plans. This can be used not only to check that everything is proceeding as planned but also to evaluate your team's on-site performance. Imerso states that its analytics can even help avoid more human issues such as partner and work disputes since every alteration is recorded and can be looked back at to see exactly what went wrong.
The company claims that using Imerso, alongside its mobile 3D scanning app, allows for the accurate measurement of any captured 3D data, and users can also write annotations directly on top of the 3D scans for quick and easy collaboration. The 3D data also allows for virtual field visits to be carried out, allowing stakeholders to virtually inspect the site whenever they wish. Data captured with Imerso can also be exported using open-standard formats to other CAD solutions.
What do we think?
The fact that Imerso functions as a browser-based solution instead of a traditional stand-alone software means it's extremely portable. Having access not only to the scanning side but also the software itself on the job site sounds like it could make for a comfortable user experience, although performance among various devices might be quite different.
Interested users can contact Imerso to apply for a free demo of the software.