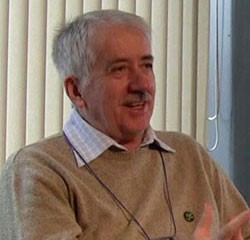 Every time you watch a video or listen to music on your phone, computer, or TV, you use a data compressor–decompressor called a CODEC. By compressing the data representing the content you're interested in, more people can use the already crowded networks we rely on every day, all day.
The primary CODEC in use today is MPEG—the Moving Picture Experts Group. It has served us well since the late 1990s. But the world and technology have moved ahead, and new techniques are needed.
But before we look at the future, it behooves us to understand the present and past. Leonardo Chiariglione, who some consider the godfather of MPEG, has woven a story about how we got this magnificent and durable little Genie called MPEG. The book, Even the stars die: The history of MPEG and how it made digital media happen, is a little intimidating when you flip through it, but for anyone with a technical curiosity or interest, compelling. You can easily read it from beginning to end. Or you can skim to sections that catch your attention or perhaps concern your business. One thing for sure, when you put the book down, you will be smarter, surprised, and I think delighted.
But Chiariglione doesn't stop with MPEG. He teaches us about MPEG as a foundation for the future; a new organization called the Moving Picture, Audio, and Data Coding by Artificial Intelligence (MPAI) organization.
MPAI is developing data coding standards. One of them is a video compression standard that enhances the performance of a traditional video codec by improving or replacing traditional tools with AI-based tools. As Chiariglione says, "A new organization, new goal, same spirit." Some other goals are using AI to enhance the audio experience or to enable human–machine conversation with an intensity that compares with human–human conversation.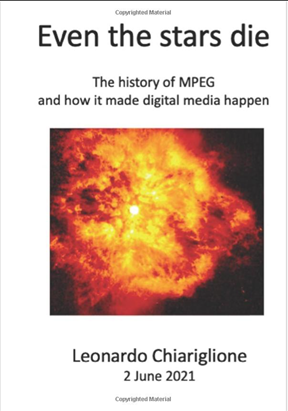 We've all heard of AI and the wonders it is bringing. MPAI will extend those techniques to developing a new, more intelligent, and adaptable genie. As 5G rolls out, expanding our data rates and bandwidth, we are at the same time shoving more data into our networks. Workloads, data loads, demand time change every nanosecond. Our compression genies have to be smart, fast, and agile to deliver glitch-free smooth data streams, and Chiariglione says MPAI is more than up to the task.
If this fascinates you or just has you curious, I encourage you to get a copy of Chiariglione's book. It's not expensive, and it really is an easy read and enjoyable read.