The game engine giants are building huge portfolios of tools and content for their customers. They are acquisition machines. 


Over the years, Speedtree has created a large library of trees and foliage that users can import into the game engines and lightly modify for season, lighting, etc. The company says it will honor customer subscriptions and is not revealing any additional plans but Unity says the acquisition will enable "deeper integration" into the Unity ecosystem. It is being integrated into Unity's Terrain system and will also take advantage of Unity's rendering capabilities. The company says that Unity customers will see changes coming with Unity's upcoming 2021.2 release. Unity has just announced the acquisition of Interactive Data Visualization, the creators of the Speedtree environment creation suite. The suite includes Speedtree Modeler, Speedtree Engine, and Speedtree Games SDK. Speedtree is primarily a procedural modeler to create vegetation and environments for AEC, games, VFX, and simulations. It also allows users to create custom plants or define vegetation through an integrated modeling tool.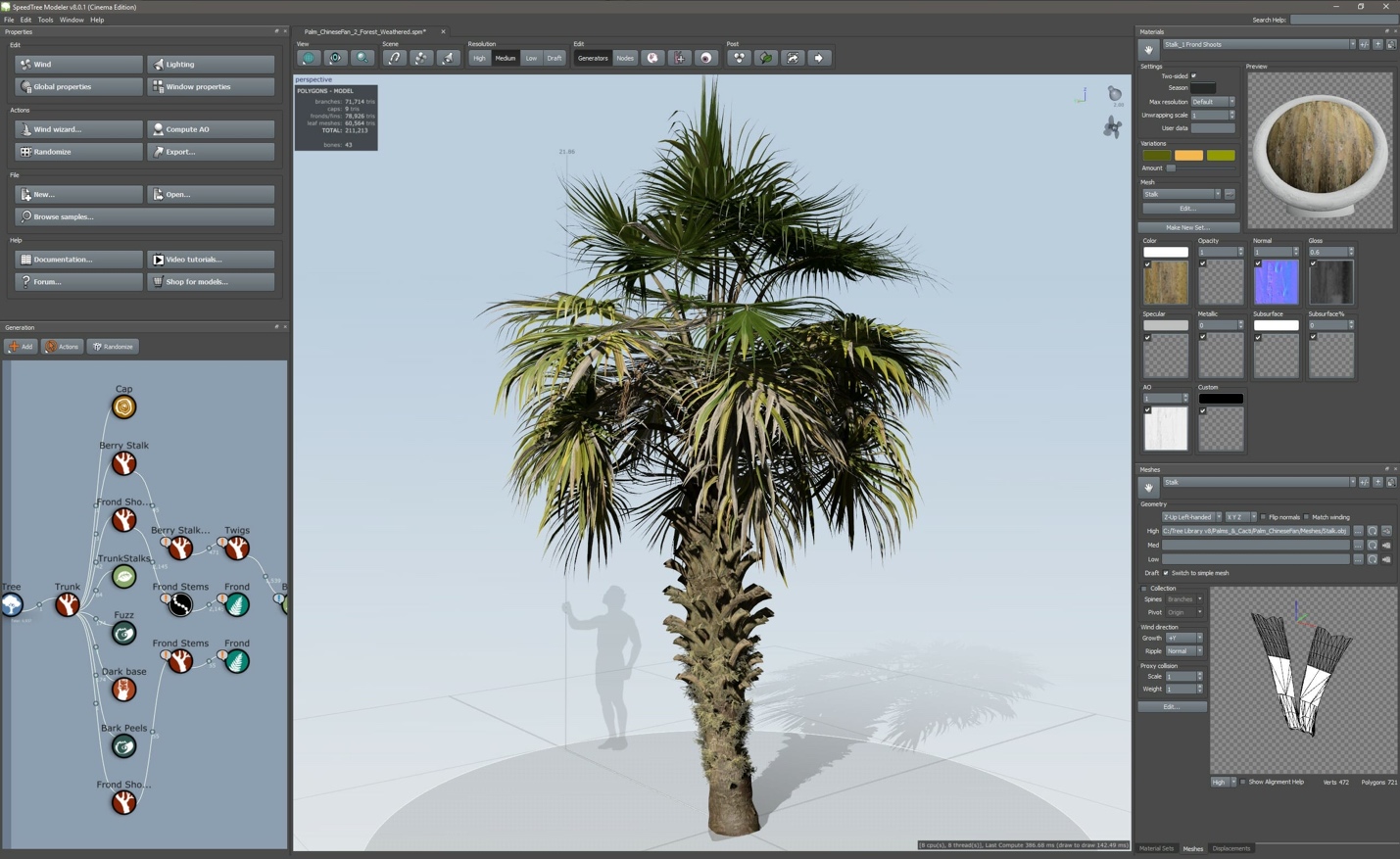 IDV co-founder Chris King said, "we're excited to join with Unity as we continue to work directly with creators at every level, expanding our existing solutions and developing new technologies as we move forward into the next phase of real-time interactive content."
If they do improve the ability of Speedtree to work within Unity, they'll be going a long way towards answering customer complaints. Speedtree has offered subscriptions for its Speedtree modeler and content for Unity, Unreal, and Lumberyard. They are also working with 3D modeling and animation tools including Blender, Cinema4D, 3ds Max, Maya, Houdini, and for renderers including Mental Ray, V-Ray, Corona, Arnold, Clarisse, and Redshift. The software has been used for leading games including Horizon: Zero Dawn, Call of Duty: War Zone, Assassin's Creed: Valhalla, Hitman III, and Ghost of Tsushima, and also used for leading movies and indie projects. The most commonly used subscription deal is a subscription for the Speedtree modeler for $19/month.
The company says licensing deals will continue with no change. The company says Speedtree tools and library are engine agnostic and serve customers in any development environment. Unity plans to retain all ten Speedtree employees.
The deal works well for Unity because it will improve the company's environment creation tools, but it also fits into Unity's growing interest in the potential to grow its business into AEC visualization, a hot topic for both Unity and Unreal.
Unreal may not be overly bothered by Unity's acquisition of SpeedTree. It has got a pretty full agenda these days and it has Quixel that can give it a little vegetation coverage.