Infuses offerings with NDI, OTIO, and machine learning enhancements.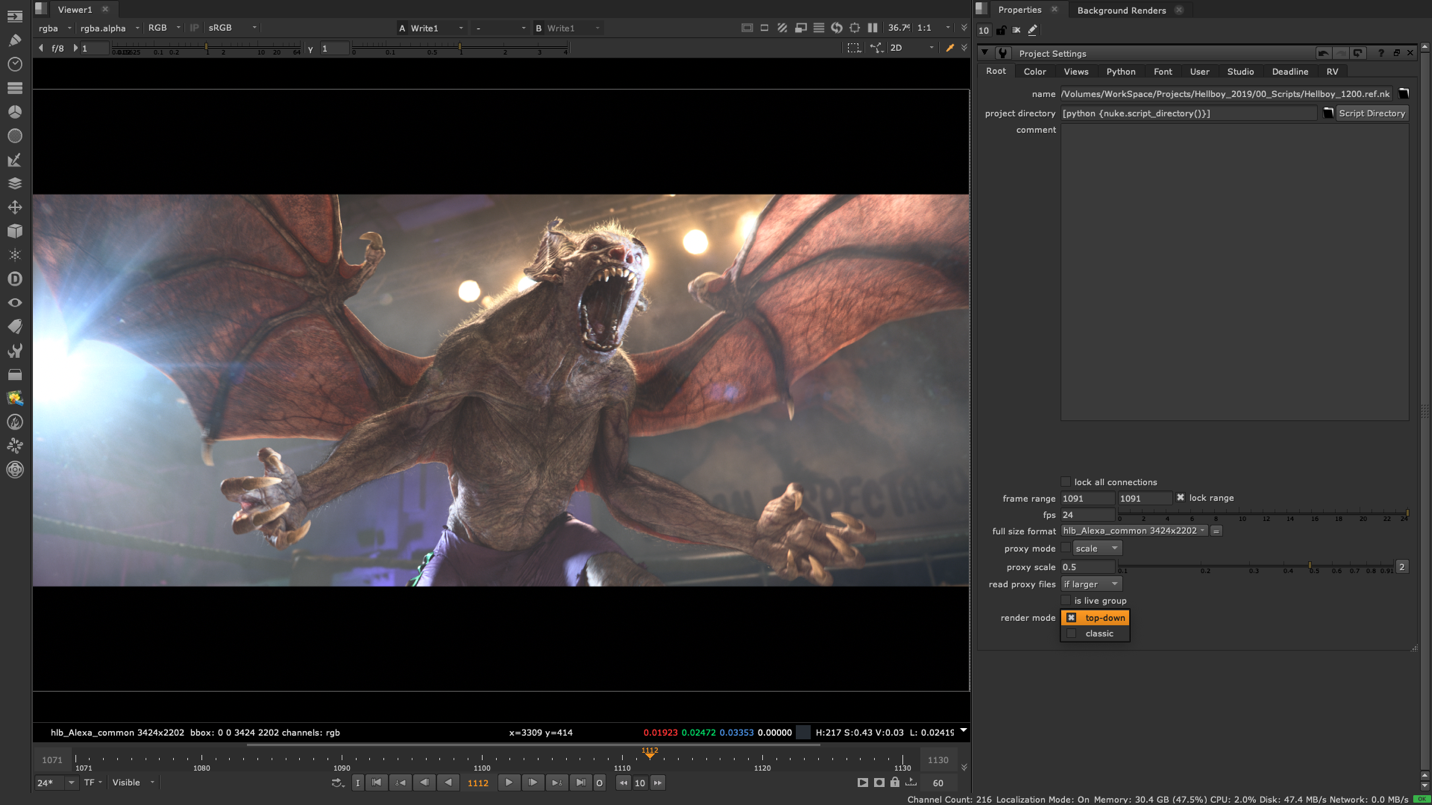 When Foundry released Nuke 13.0 over a year ago, the company introduced a flexible machine learning toolset, a new Hydra 3D viewport renderer, and more. With the newly released Nuke 13.2—the last release in the 13 Series of the company's node-based compositing software for the M&E industry—Foundry is expanding on those and other features to accelerate artist workflow.
"The Nuke 13 series combines innovative tech like machine learning and trusted features to bring artists full creative and technical control over their work," said Juan Salazar, Foundry's Director of Product—Compositing, Editorial, and Review.
Nuke 13.2 continues to improve the way artists interact with the 3D system through 3D UX improvements within the updated Nuke, Nuke Studio, Nuke Indie, and Nuke Non-commercial for repositioning geometry faster using 3D pivot points. The  enhancements also provide a more consistent experience between Nuke and Katana for geometry transformations.
The release further introduces a new paradigm for rendering Nuke's node graph using top-down rendering, which inverts Nuke's classic rendering method and renders the graph node by node from the top of the graph down, rather than scanline by scanline on demand. If selected, this feature allows Nuke to cache its data more efficiently and reduces thread synchronization issues for faster rendering. As a result, the entire image updates all at once, rather than progressively, in the viewer. This architecture is available in Version 13.2 of Nuke, Nuke Studio, Nuke Indie, and Nuke Non-commercial.
Foundry also has provided greater creative collaboration and review capabilities. It has built on its 13 Series with improvements to Monitor Out, giving users access to NewTek Network Device Interface (NDI) directly inside of Nuke, which along with Multiple Monitor Out support, enables artists to stream their Nuke or Nuke Studio viewer content to others on their network. As a result, users can share video and metadata over the Internet in real time, including multiple NDI streams that can be sent simultaneously, allowing for greater collaboration and feedback in the review process. This NDI and Multiple Monitor Out functionality has been added to Nuke, Nuke Studio, and Hiero.
Building on the introduction of the beta UnrealReader node in 13.1, Foundry has now made it even faster to import data from Unreal Engine into Nuke through a refined UI that makes navigating the node properties more intuitive. The UnrealReader will remain a beta feature in Nuke 13.2 but will continue to support real-time workflows. It is also supported in Version 13.2 of Nuke X, Nuke Studio, Nuke Indie, and Nuke Non-commercial. This release further adds support for integration with Unreal Engine 5.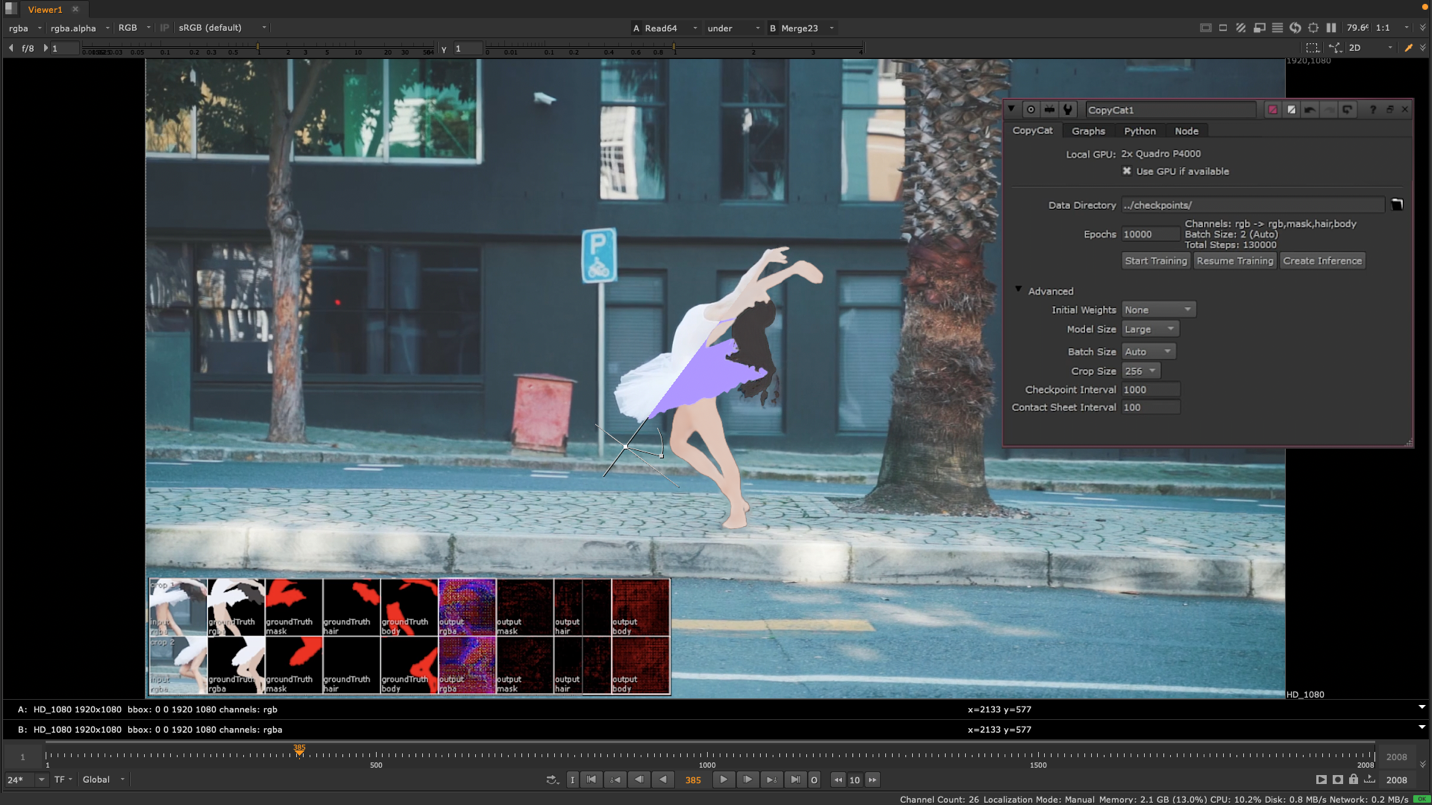 The machine learning tools introduced in the 13 Series have also been improved as well. In Nuke X and Nuke Studio, enhancements to the CopyCat node result in speed improvements of up to 30%, while support has been added for multiple GPUs and multi-channel training. Therefore, users can now train more than four channels simultaneously for more advanced model dataset training or can train one network for multiple use cases.
Building on developments made by ASWF, Foundry added OpenTimelineIO (OTIO) support to Nuke Studio and Hiero. OTIO is an API interchange format for editorial cut information and includes an API for reading, writing, and manipulating data.
OTIO is being introduced as a beta feature to the timeline and will support the import and export of clips, tracks, linear transitions, and linear retimes.