Brings Frame.io tools to CC users, updates Premiere Pro and After Effects.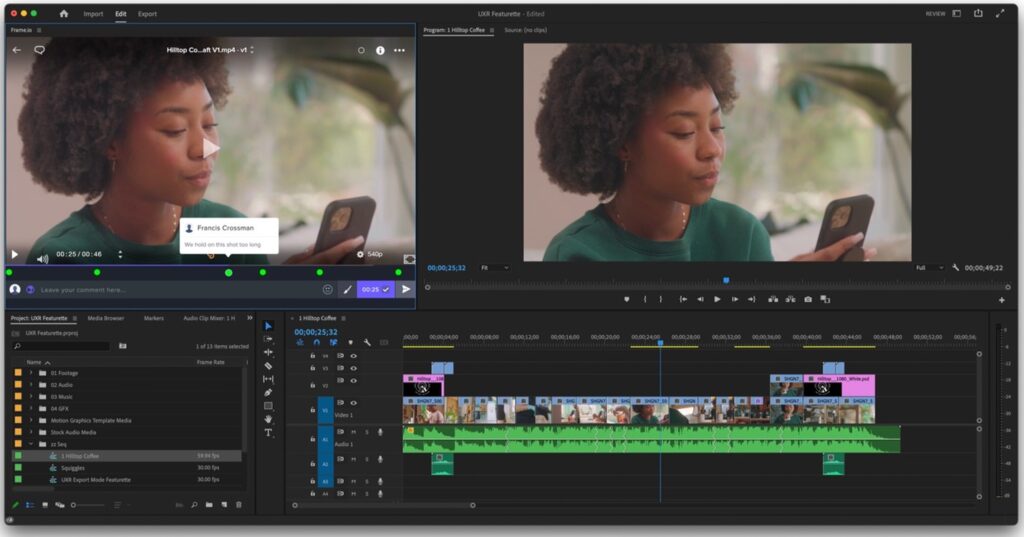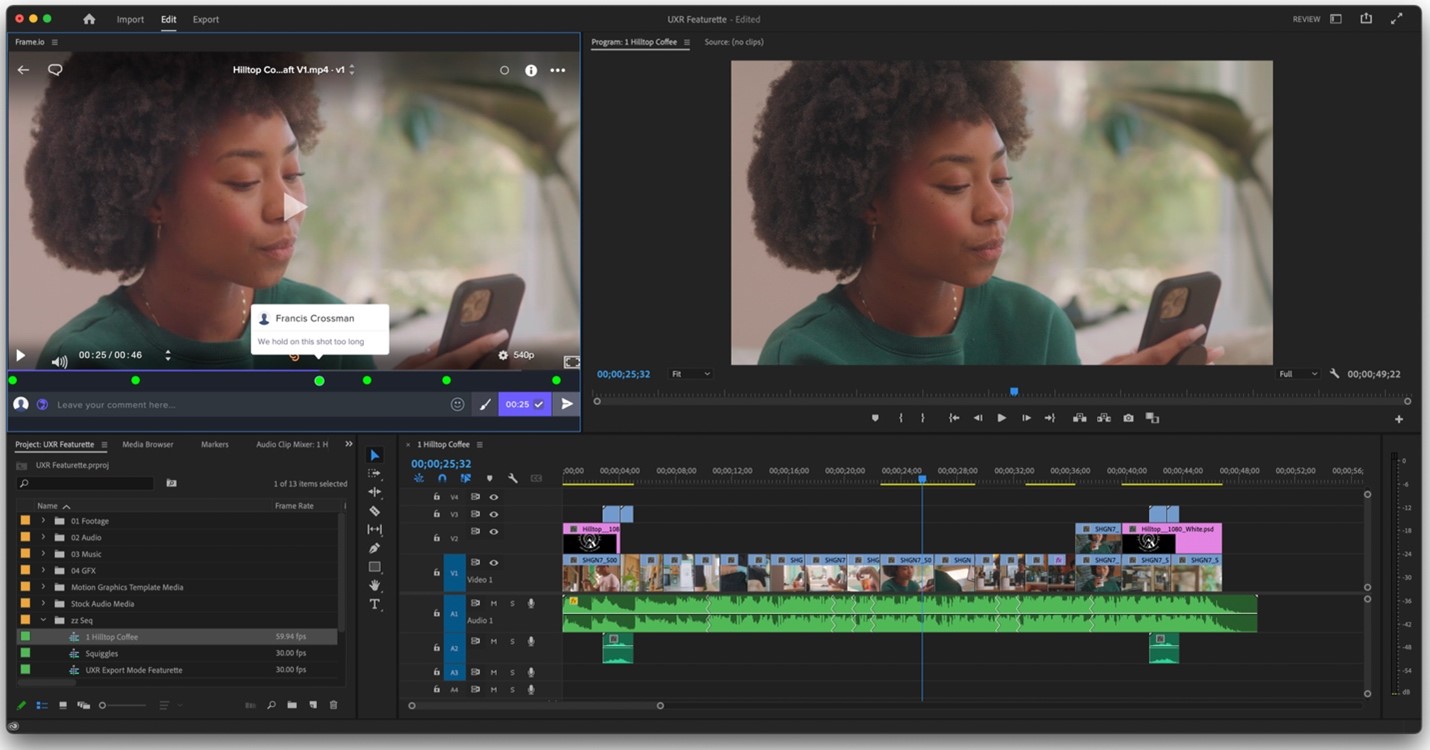 Adobe has added some extra kick to its video offerings by integrating Frame.io directly into After Effects and Premiere Pro, providing Creative Cloud users access to Frame.io's review and collaboration tools. Adobe also updated both After Effects and Premiere Pro with new and enhanced functions.
With the introduction of Frame.io for Creative Cloud, it is now that much easier for video editors, along with producers, agencies, and clients, to collaborate seamlessly via the cloud. After Effects and Premiere Pro are the only professional video creation tools to include integrated review and approval for postproduction, resulting in a faster final approval process.
The Frame.io integration also enables users to get frame-accurate feedback directly inside After Effects and Premiere Pro—time-stamped and in the timeline. Furthermore, the fast media-sharing capability makes it easy to upload and download shared media, while 100GB of dedicated Frame.io storage makes it easier to organize files and share them with another user. In fact, users can manage and work on up to five projects at a time with another remote user, while work-in-progress can be shared with unlimited reviewers at any location.
The Frame.io Camera-to-Cloud workflow provides a fast, easy, and secure way to get original footage from cameras to editors, motion designers, and other stakeholders within the post environment as soon as it is recorded. In fact, footage captured on location can be uploaded directly into Premiere Pro via direct Camera-to-Cloud transfers, enabling the post process to start even while production is still in process.
"The combination of Premiere Pro and Frame.io gives customers the only end-to-end solution for video creation from ingest, to editorial, to output," said Steve Warner, vice president of Digital Video and Audio at Adobe. "This is the first step toward building a powerful cloud-based platform for the future of video creation."
Frame.io for Creative Cloud now comes pre-installed in After Effects and in Premiere Pro; Creative Cloud customers can log in to Frame.io from within After Effects or Premiere Pro using their Adobe ID.
In addition to the Frame.io Creative Cloud integration, Adobe announced new features and workflow enhancements to After Effects and Premiere Pro.
In After Effects, these include native M1 support, which speeds launch and rendering, resulting in After Effects running twice as fast on M1 computers and up to three times faster on M1 Ultra systems compared to previous-generation Macs, according to Adobe. Moreover, Adobe Sensei AI and machine learning features, such as Roto Brush 2 and the new Scene Edit Detection (for automatically identifying scene changes in an edit clip), are faster as well. And, Adobe has made investments in the 3D workflow, such as the addition of the Extended Viewer which makes it easier to navigate 3D space and move 3D layers by showing 2D and 3D layers outside a frame's edge when using the Draft 3D engine.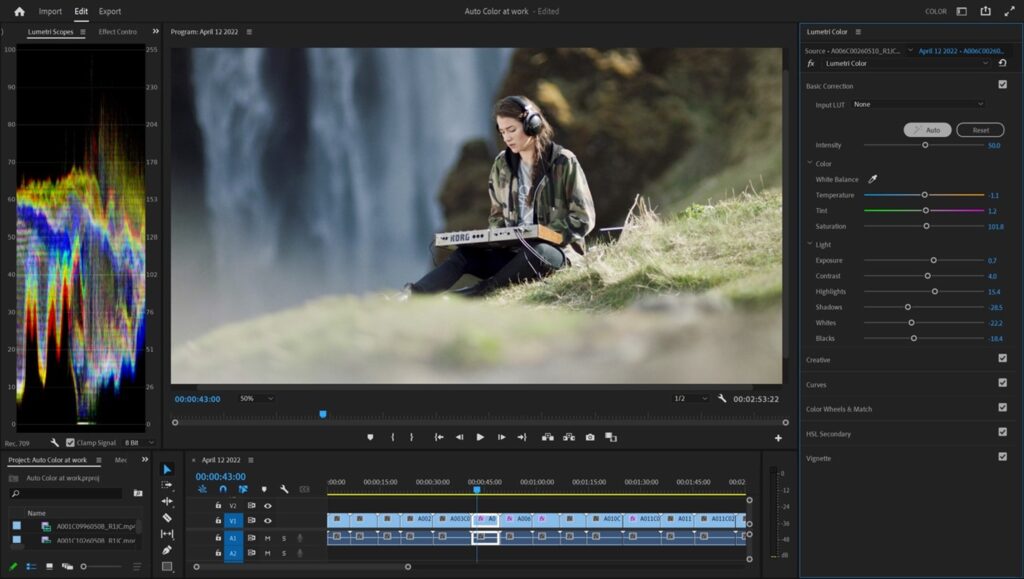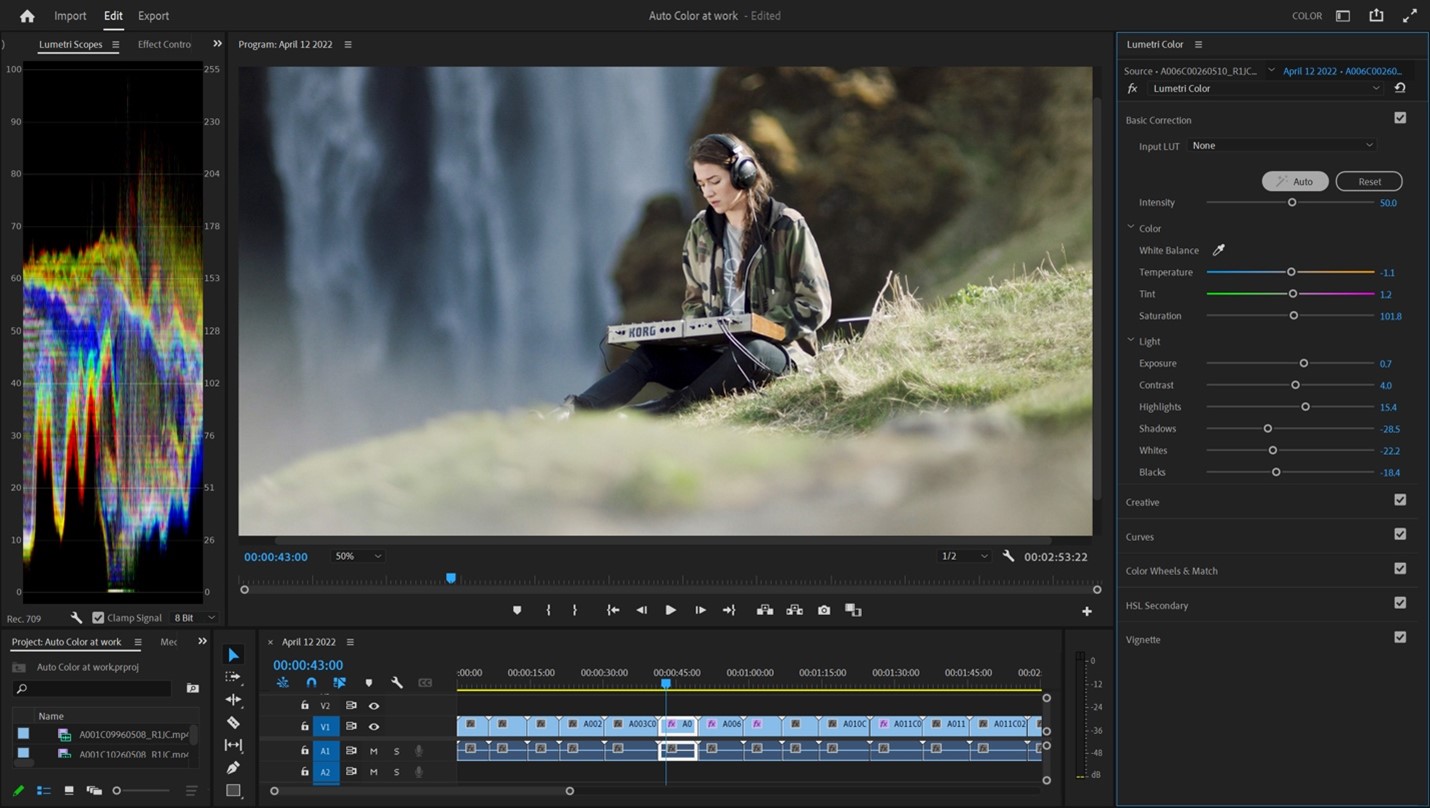 Among the Premiere Pro enhancements are an updated importer, header bar, and new export features. Auto Color powered by Adobe Sensei, meanwhile, uses AI to generate first-pass color corrections. Also included are free Stock assets.
The newest version of After Effects and Premiere Pro are available in a phased release over the next few days via the Creative Cloud desktop application starting April 12.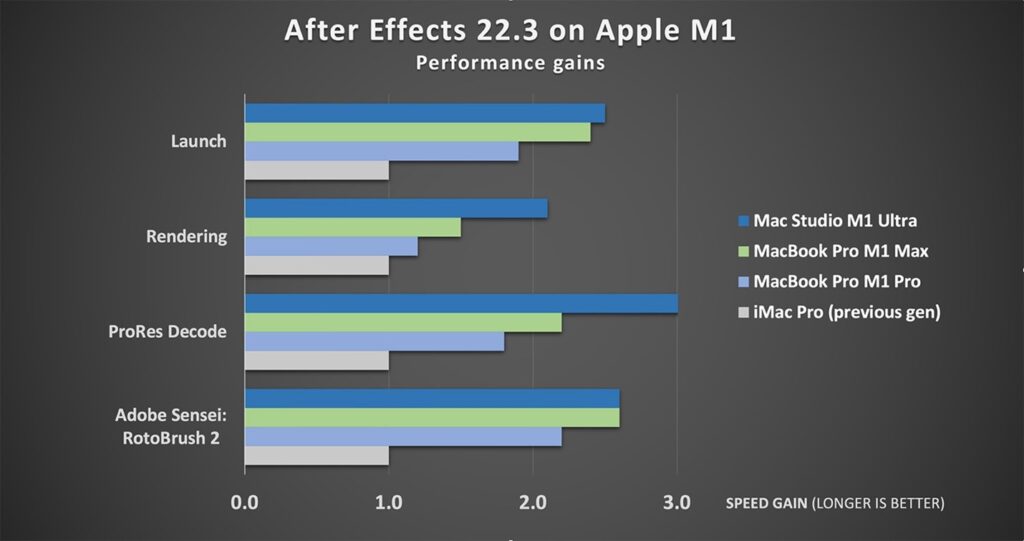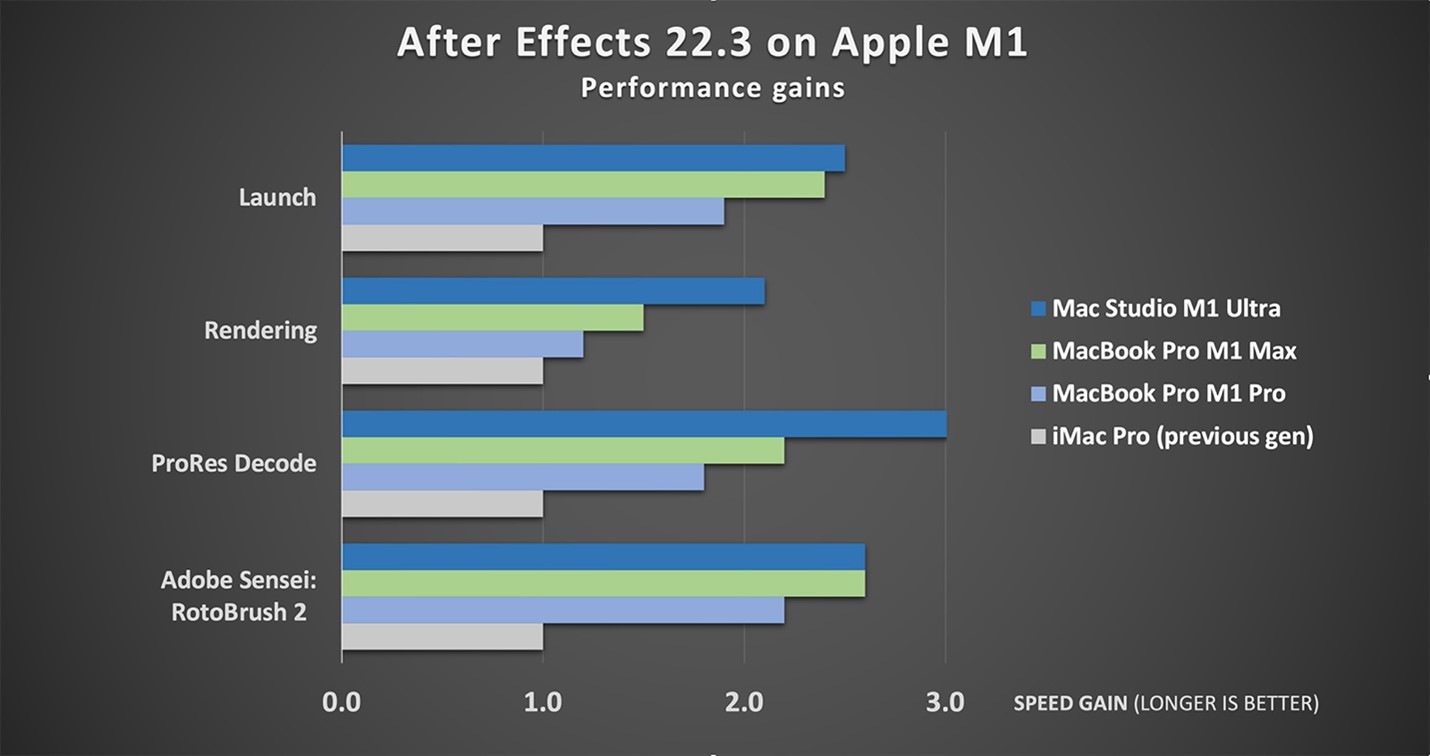 What do we think?
Last fall, Adobe completed its acquisition of Frame.io, a cloud-based video collaboration platform that had a large user base. We knew that the combination of Adobe's video offerings—specifically Premiere Pro and After Effects—combined with Frame.io's review and approval tools would be a boon to the editing process with a faster, streamlined workflow. Such a need became critical as more and more creatives and clients began working remotely due to Covid—a trend that continues today and most likely into the future. Without question, Adobe's acquisition of Frame.io is helping to bolster its Creative Cloud offerings. Just as the name suggests, Creative Cloud continues to extend the cloud workflow.