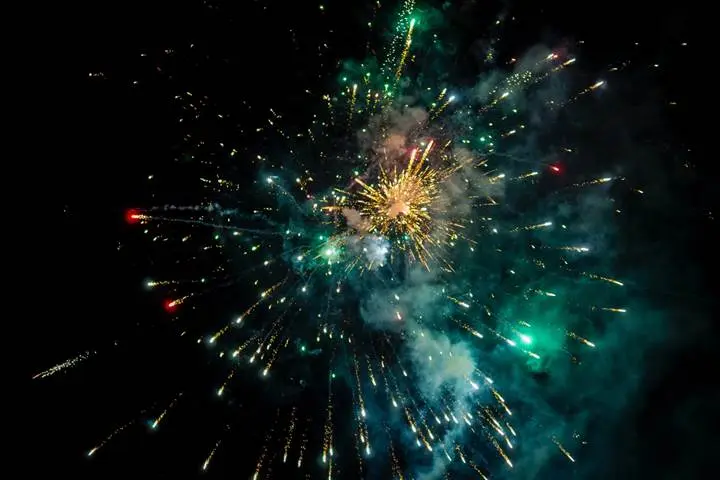 "We have a little problem with our entry sequence, so we may experience some slight turbulence and then—explode." —Capt. Malcolm Reynolds, "Serenity," Universal, 2005
The problem with all the TV research reports is that they think the singular family unit/household overflows with consensus, harmony, and perfect equality. You know, the family is through with dinner, helps each other clean up/put things away, moves to the family/living room, dad takes the remote, picks a show, and everyone spends the evening being entertained.
A recent Future Today study came to that conclusion. In its study, 94% of parents with younger children increased their co-viewing more because it helps them connect as a family and enables parents to monitor what content their kids consume. The family makes the entertainment decisions together about what and when they want to watch specific content. That is so Norman Rockwell! Or was that only on TV?
We have four individuals in our house. Everyone has a different idea of what to watch, when to watch it, where to watch it, and how to watch it. Sometimes, we go into the family room together and mom grabs the remote and picks the evening's entertainment. Bam! Daughter goes to her room to watch stuff on her iPhone—YouTube, TikTok, whatever. Son flees to his room to play multiplayer games, watch sci-fi/horror flicks.
We stick where we're at and repeat Estelle Reiner's line from When Harry Met Sally, "I'll have what she's having."
We're dumb… not stupid. The fact is there are 7.8 billion people in the world. Depending on whose numbers you believe, there are 5.5 billion TV users in 2 billion TV households. Watching video content via a traditional or smart TV is the most popular viewing choice in nearly all countries, although streaming has also made it possible to watch on whatever screen is close at hand.
Roughly two-thirds of adults in the United Kingdom and America have indicated it is their preferred viewing choice. Three in five consumers in Australia, Germany, and Spain agree. But none of them said they really wanted to watch the same stuff as the person next to them on the sofa. Or, if they only had one TV in the house.
There are about 6.5 billion smartphone subscribers around the globe, but voice traffic has been almost insignificant, according to Ericsson. Data has grown 65% year over year for the past decade—especially in the Asia-Pacific region where the smartphone is often considered an individual's complete computing/communications/entertainment device. In India and China, mobile devices are clearly the most popular viewing option. More than half of the consumers in the two countries indicate that they primarily watch streaming content on their phones.
By the end of last year, more than 550 million 5G connections were in use, according to Omdia. They estimate that 5G connections will increase to 1.3 billion by the end of this year. The research firm's senior director, Maria Rau Aguete, pointed out that while 5G is still in its infancy, the technology should gain rapid adoption and increase the use of video streaming services. Omdia officials note that gaming and streaming video are the key drivers for consumers to move to 5G service. It's almost to be expected.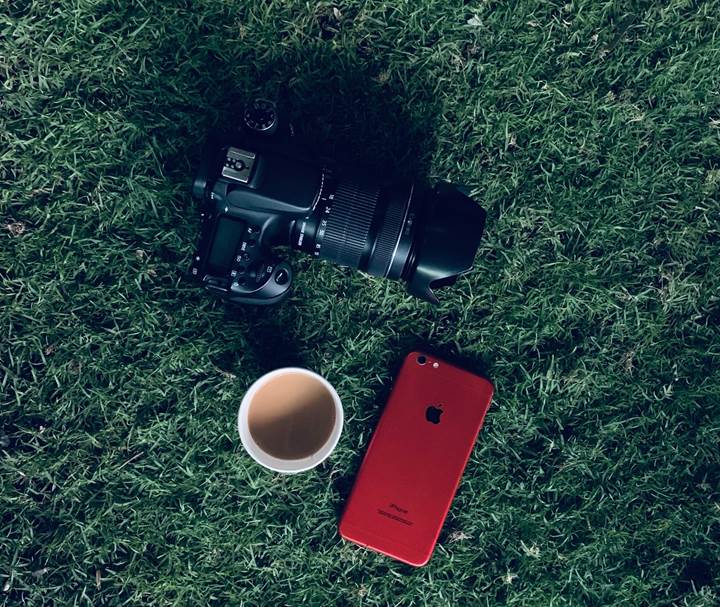 Smartphones like the iPhone have become so powerful and versatile that filmmakers have used them to shoot and produce projects, move the content to postproduction systems, and deliver the video content to consumers to enjoy on the go. We're not real fans of people creating good to great content with smartphones. We like to see folks using cameras and professional gear, but the leading devices have put quality content production in the hands of seasoned and up-and-coming content creators. Superior lens production and advanced editing/production software have enabled a number of very good films to be produced using iPhones and other smartphones. Projects like Unsane, Tangerine, Uneasy Lies the Mind, Snow Steam Iron, High Flying Bird, and a number of other critically acclaimed films have been created using iPhones. So, watching your entertainment on smartphones isn't a real stretch. Pay and OTT (over the air) appointment TV viewing continues to be strong around the globe, just not in the US.
Appointment TV services aren't gone, even though most streaming service researchers or Wall Street crystal ballers might indicate that it is. There were more than 1.1 billion multichannel households last year. The total number of global pay-TV subscribers is expected to keep growing, according to research from Kagan; but the growth barely makes up for the accelerated cord cutting in the Americas, Western Europe, and the Asia-Pacific region. According to Kagan, cord cutting is expected to cut $33.6 billion out of US pay-TV revenues by 2025.
It's apparent that US networks are focusing on the mature audiences when you see the projects networks canceled ahead of the fall season—ABC, CBS, NBC, Fox, CW, and others dropped more than 15 shows. They kept a lot of the cop, fire, hospital, animated, reality shows, while green-lighting a minimum of "trial" series. Traditional TV services are focused on the middle-plus age and family stuff ,while their streaming services are putting all their attention on reaching the younger, rapidly expanding IP viewing audiences.
About 85% of the US households have at least one streaming service. Half of the TV content consumers in the Americas now subscribe to three or more of the Big 5 streaming TV services—Netflix, Amazon Prime Video, Hulu, HBO Max, and Disney+. To combat the slowing growth and churn in the increasingly competitive arena, services are making increased investments in international markets. To control their entertainment budget and increase the variety of content they can view, services are being told they have to add ad-supported services to their mix.
The "one-size fits all" approach doesn't work for streamers that want to grow, as Netflix found out. Consumers in most countries spend $30 per month or less on their streaming services. In the US, as well as most countries around the globe, twice as many households would prefer low-cost streaming services with ads, compared to ad-free services. Digital TV Research predicts that ad-supported services' revenues will reach $70 billion by 2027. In addition to pricing options, users feel the second most important reason for choosing services is the ability to access a large content library. Original or exclusive content will get folks to sign up for a streaming service, but it's the library that will keep them.
While old and new content is a reason families choose the source of their entertainment, the major question we have is which service will deliver the excitement for the world's largest audience—sports? With the exception of having to catch the ads squeezed into the Super Bowl and my wife insisting we watch the Golden State Warriors, we can take or leave most sports viewing. But with the contest viewing options available today—pay-TV, Hulu, Peacock+, YouTube TV, FuboTV, Dazn, ESPN+, SPOTV, and other DTC live-streaming services—it's easy for enthusiasts to have access to contests 24/7.
While entertainment viewing may be approaching its saturation point, it seems to have a long way to grow when it comes to sports. Because of the dedicated following of sports, Amazon Prime Video is spending $1 billion annually to live-stream NFL Thursday Night Football. Premier League (football) international rights sold for approximately $6 billion this year. Live sports (basketball, hockey, baseball, cricket, soccer, motorsports, golf, tennis, boxing, MMA, esports, and other contests) are easily the most popular and often overlooked type of content entertainment service. Sports subscribers can be classified as super-streaming users, responsible for almost a third of connected TV streaming. Disney has already committed a third of its content investment budget to major sports licenses in areas such as the US, Latin America, and India. SVOD subscriptions are projected to reach 1.75 billion by 2027, increasing threefold over the total number last year.
Adding sports to a services lineup can be a way to rapidly build a robust and loyal subscriber base. There's still plenty of room for growth opportunities for the industry because there's no one family viewing taste. Fortunately, the content/creation industry is working on delivering variety and options because our family needs it. When it comes to evening entertainment at home, we firmly agree with Capt. Malcolm Reynolds when he said, "She is fine! Except for still being crazy, she's the picture of health."
There are plenty of options and plenty of screens.