Foundry learns important lessons about working and collaborating in the cloud.
by Mathieu Mazerolle, Senior Product Manager, Foundry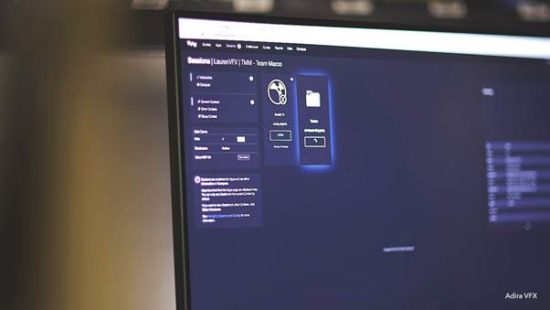 The cloud technology continues to promise huge potential for the VFX industry as we move into a new age of tech advancement.
 Remote collaboration, unbridled flexibility, global opportunities for burgeoning talent…the list of benefits that cloud brings goes on. It seems odd, then, that the VFX industry is adopting cloud far less rapidly than other tech-driven sectors (fintech, big data, and so on).
There are plenty of reasons for this, and Foundry's own efforts in the cloud space—resulting in our cloud-based service, Athera—brought many of them to light in a very tangible way. The bad news: right now, our industry isn't quite ready for an all-in move to the cloud. The good news: as VFX professionals, we won't have to wait too long before it is.
 Grounding cloud in reality
We've worked an awful lot with cloud technology over the past six years. Foundry's cloud research team has been in the trenches and on the front lines with our customers throughout that time, helping them overcome common cloud challenges, and seeing them reap the rewards of a cloud-based workflow.
One result of this close familiarity with the cloud was Athera. The seed was planted around five years ago with a research project involving Industrial Light & Magic, who wanted to explore the ways in which cloud may change and disrupt the way they make movies.
So Foundry and ILM collaborated on a research project dubbed Forge, based on the idea: what would happen if you took the existing content creation pipeline, tore it all up, and reassembled it with all the cloud components dialed up to eleven?
Forge turned into Athera, which hinged on the belief that anyone with a laptop and internet could start a studio, no matter where they were in the world, to become "Marvel for a minute."
Athera provided a centralized place where every collaborator, regardless of location, could access media—footage, files, and so on—stored in the cloud. The added bonus of this included 'sessions,' or encapsulated environments with immediate access to files and powerful VFX applications, which, when not in use, did not incur costs.
And when it came to rendering, Athera allowed artists to spin up any required number of render nodes to access the required data and compute it into a final image form. Happily, once data is released into the cloud in such a way, it stays there and is accessible to huge amounts of compute without needing to be moved or managed.
 Industry forces at play
 Athera's development and all its incumbent benefits came in response to a multitude of industry pain points that we felt needed addressing.
With an ever-increasing pressure to finish projects faster and to the same degree of quality, studios are getting bigger to accommodate this. As a result, the limits of vertical integration are being reached, with physical space dwindling and infrastructure spread all over the place. This extends to talent, too, leading to a lack of locality in hiring decisions.
Tax incentives have their part to play, too. Chasing incentives is a burdensome component of the current bidding process and is limited by each studio's geographical reach and changing regulatory environments, both of which are largely out of the control of studio operators.
And chasing tax incentives has an adverse effect on the artists who make up a studio, too. If a studio has to open and close sites in different locations, its artists face an unhappy choice: find work elsewhere or migrate for work with the studio which becomes especially difficult for those with families.
In these sticky situations, the cloud offers a flexible solution for artists and studios where there otherwise might not have been one.
And for not so troublesome scenarios, too—it might be that a certain set of artists simply vibe better together, with complementary skill sets and a matching creative language. The cloud has the ability to strengthen this creative kinship, even if the artists are on different sides of the world.
Cracking cloud challenges
With all these perks and advantages, it might seem like a move to cloud for studios and artists is an open-and-shut case. Not so. The cloud adoption continues to be wrapped in a sense of hesitancy, with many scratching at it as a potential solution for smaller problems, but not so many diving in headfirst and adopting it wholesale.
As a result of this, we came to realize that Athera was ahead of its time as a commercial offering, leading to our decision to close the project toward the end of 2019.
There are a whole lot of headwinds at play that have tempered cloud fervor. These range from security concerns and apprehensions about cloud costs, to performance issues ('There's no way I can get my 8k footage over a wire!').
Besides these often-vocalized concerns, there are other, unspoken factors which exist as underlying challenges to cloud adoption. A lack of expertise in the cloud space is a big one, especially as there's nothing turnkey out there right now to help drive it. The result: people aren't picking up this new set of technologies nearly as rapidly as they have been able to pick up tech necessary to them in the past. Our industry has hit an uncomfortable period whereby, in order to get its head around the cloud, it needs to roll up its sleeves and dive in wholeheartedly.
This is easier said than done, of course. Studios with established pipelines and significant momentum will struggle to find the time to make big changes and disrupt business operations in order to adopt cloud. Often the only time this could work is when starting a new studio or finding time between shows and projects—which is a rarity in itself.
Foundry, cloud, and the future
 With all these headwinds, the question remains as to which direction the cloud is going to blow in. Where's it headed next?
Our experience with cloud technology and, by extension, Athera, has left us with some fundamental insight into the future of the cloud.
In 2020, we foresee un-managed Infrastructure as a Service (IAAS) gaining momentum. This involves big studios taking basic cloud infrastructure, plugging it into their tools and pipeline, and orchestrating the process themselves. Crucially, however, improvements to data locality, licensing, and pipeline mobility need to be made in order for un-managed IAAS to come to fruition.
Once a critical mass of studios has achieved mastery of cloud by working with it themselves, the next step is to drive economy. This search for economy and scale is ultimately what will encourage fully managed IAAS to replace its unmanaged predecessor over the course of the next decade, creating a broader marketplace and set of standards for cloud technology.
Fully managed IAAS will be a big game-changer since studios and artists will no longer need on-prem equipment, cloud storage tiers, regions, licenses or even environment settings between artists, so everything remains consistent. Instead, everything needed will be packaged up, transportable, and can be turned on or off so artists and studios need only pay for what they use. Athera as a product offered fully managed IAAS in this way.
Eventually, we'll enter the golden age of cloud, marked by the emergence of Creative Tools as a Service existing as microservices in the cloud that can be assembled and rebuilt according to different people's needs. Artists and studios will be able to deconstruct the applications themselves for unbridled modularity and flexibility when working with cloud, whether on-set, in post, on anything in between. The cloud is going to embrace the whole pipeline once it is reduced to a series of services that can be orchestrated in a tailored way depending on how each show is shot and finished.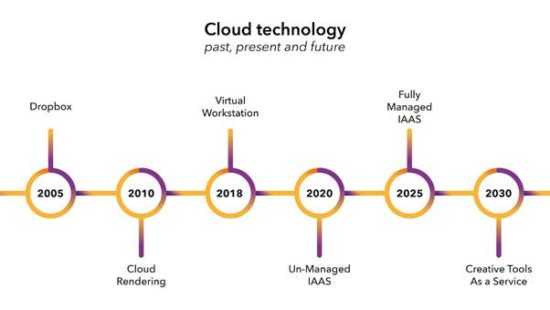 For now, though, cloud adoption is currently in hybrid mode. It may take some time, but as the VFX industry muddles its way through the teething issues that this uncertain period brings, Foundry is capitalizing on its extensive experience with cloud-based pipelines by working with studios and platform providers. Our goal is to remove pain points and streamline the continuing transition to cloud to the benefit of artists and studio operators.
It may take some time, but we're hopeful that cloud will eventually find its rightful place in the VFX industry to unlock unbridled potential for studios, artists, and beyond.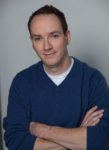 Mathieu Mazerolle is a results-oriented leader with over 25 years of engineering and product experience in the VFX, cloud and gaming industries. He is currently the Senior Product Manager for Cloud at Foundry. Mathieu's passion is technology in all forms – from film to games and the cloud. He programmed his first video game at 7 years old, founded a start-up at 25, delivered a blockbuster game franchise at 30, but product leadership is what excites him today. Prior to Foundry, Mathieu worked for Amazon Web Services, Electronic Arts, Autodesk, Ubisoft and Digital Domain.