The London-based company adds its 4D construction modeling expertise to Bentley's ProjectWise construction offerings.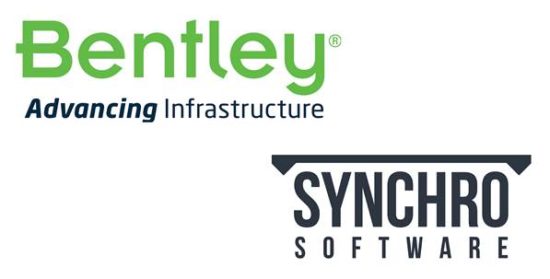 Bentley Systems has recently been expanding its construction offerings through the acquisition of third-party software companies, the most recent Bentley purchase coming in the form of Synchro Software.
Synchro Software offers 4D construction modelling software focussed on scheduling and project management. Its signature "construction's time machine" is already widely used in civil infrastructure projects such as London's Crossrail, a new 118 km (73 mile) high frequency railway line under construction in the UK's capital—a major showcase project for Bentley.
The addition of Synchro Software's systems and capabilities significantly broadens Bentley's ProjectWise construction offerings, especially in regards to 4D project management and BIM.
As a refresher, 4D construction doesn't refer to any virtual, visual, or cloud improvements made to the process, but simply to the inclusion of time management and scheduling (i.e., time) to the 3D CAD assembly process. By creating intelligent digital links between the two processes, all parties involved in a project can visualize not only how the process will unfold, but also be given an accurate timeline extending through the duration of the project's lifetime.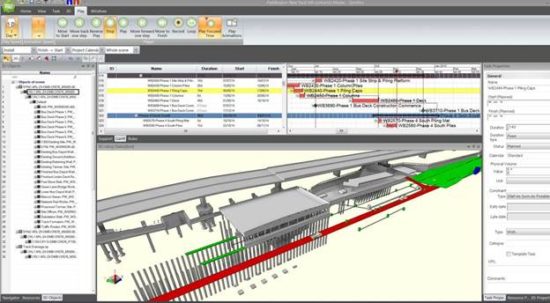 Synchro's time management software aids the development and construction process by removing the limits inherent in stand-alone planning/scheduling programs. It also allows all stakeholders digital access to key engineering information via a separate 3D BIM environment. Synchro links 3D BIM deliverables with 4D (time) considerations to immersively synchronize several important factors inherent to the construction process. This includes intrinsically connecting facets such as digital workflows, scheduling, costs, construction strategy, resources, supply chain logistics, work breakdown structure, and progress.
Other construction variables such as human resources, materials, equipment, and more are also incorporated thanks to Synchro's 4D construction modeling. Users also have access to built-in CPM (critical path method) scheduling, or they can maintain external project schedules if they so wish. By synchronizing changes to the schedule, Synchro is able to provide visibility into the project data and the design process, enabling efficient analysis of the impact that any changes may have on the project's delivery timeline. This also allows Synchro to be used to compare construction strategy alternatives and to ascertain the feasibility and/or efficiency of different construction scenarios.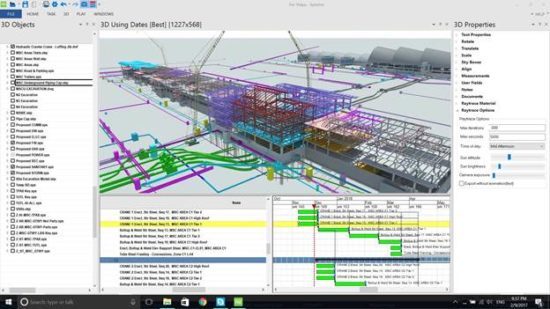 Synchro's 4D construction modeling combined with Bentley's ProjectWise enables  BIM deliverables to be updated with scheduling changes as they occur during construction.
"I'm very excited about what Synchro brings to Bentley's capabilities for comprehensive project delivery, not only in terms of technology, but also by virtue of the proven construction expertise of the Synchro team," said Stephen Jolley, Vice President of Construction for Bentley.
More information on Bentley's design and construction solutions is available from their main site, or you can visit Synchro Software for more details on their offerings in particular.