Early developer Bitmovin raises $10.3m in Series A round.
Bitmovin, an early player in video infrastructure for virtual reality online has secured $10.3 million in Series A venture capital funding. As in all emerging technology fields, venture capital funding is a key metric to understand how a new industry is taking shape. Bitmovin says the money will be used to accelerate the development of video playback for existing and new platforms, including 360-degree video for virtual reality (VR).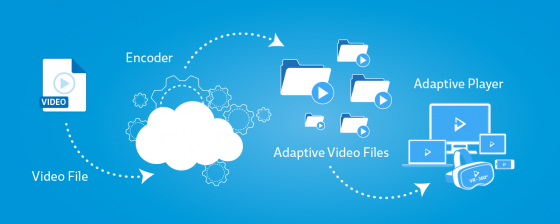 Demand for virtual reality video is progressing rapidly. Oculus recently reported that its users have already watched more than 3 million hours of video. The end-user hardware for VR is out there, what is needed now is an infrastructure for content developers. Bitmovin intends to provide a key part of that infrastructure, encoding and playback.   
Bitmovin provides a cloud-based video encoding service to companies and developers which it claims is 100 times faster than real-time and other services on the market. In essence, it is an API-driven SaaS for developers to create Netflix-grade video platforms. Bitmovin also offers a high-performance HTML5 player which plays video using the MPEG-DASH and HLS format on a range of platforms, including desktop, mobile, Smart TVs and VR headsets.
The use of HTML5 is a key decision. Today's web browsers like Chrome, Safari and Firefox are fading out Flash as a video player, Bitmovin has patented technology to reduce video loading times to less than 150 milliseconds, prevent buffering, and increase video quality for the viewer. They are also working on digital rights management (DRM) for Hollywood-grade content, a must-have for the big studios.
A background in MPEG
Bitmovin is laying the groundwork for a future dominated by video content. The company expects that by 2020, 80% of Internet traffic will be given over to video in all its forms, including virtual reality and 360-degree video.
Bitmovin was founded by the co-creators of the MPEG-DASH video streaming standard, which is used by industry leaders like Netflix and YouTube. MPEG-DASH currently accounts for 50% of US peak Internet traffic, according to Bitmovin.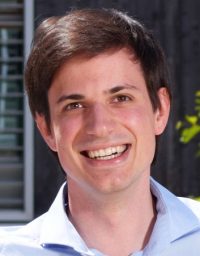 Bitmovin intends to serve the widest possible range of clientele and at the same time reduce the required bandwidth to stream VR video. "At a time when net neutrality has risen up the political agenda, we are determined to increase the speed and quality of video playback on any platform whilst also reducing the bandwidth needed to power the technology," says Stefan Lederer, Bitmovin CEO.  
"Bitmovin allows content providers to stream high-quality videos on any platform, with the lowest buffering times and highest quality performance, while making it as easy as possible for developers to build services using our API," adds Lederer. "We are not just solving today's problems. We also offer the best infrastructure for virtual reality streaming and 360 degree video, which means we are helping developers and entrepreneurs offer the latest in video technology to increasingly tech-savvy consumers."
Investors
Atomico is the lead investor in the Series A round, supported by other leading names in the video and virtual reality sphere including David Helgason, the founder of Unity; Chris Kaiser, former VP of Engineering at Netflix and the former Engineering Director at YouTube; and Edward Kozel, former CTO of Cisco. Other investors include YCombinator, Dawn Capital, SpeedInvest, Constantia New Business, and several angel investors.
Bitmovin says it counts some of the world's leading media brands as customers, and has "hundreds of clients" around the globe.
What do we think?
Developing video for virtual reality is different from producing flat video, from start to finish. The head-mounted displays have been getting all the attention, but the infrastructure to support the creation of real VR video (which is more than just HD 360), is a work in progress. Most of the imagery from the multiple streams of recorded video must still be stitched together manually. Post production work is required, the same as with flat video, but there is just so much more imagery to process. All of this requires an infrastructure of creative software, middleware for collaboration, and optimized hardware.
And then there is delivery. To stream HD content requires about 2 megs of bandwidth. 4K is four times the resolution of 1080p HD video. Add HDR and you add 2X the content to be streamed. VR produces about 10X that volume of content. The best digital video codecs (code-decode) like H.265 do a good job compressing/decompressing video so it can be streamed smoothly over the Internet, but the recommended minimum download speed is still 25mbps for 4K. And 25mbps is not yet a global standard for minimum consumer service.