Smartglasses mirror content from smartphones, desktops, and consoles to virtual screens.
By Neal Leavitt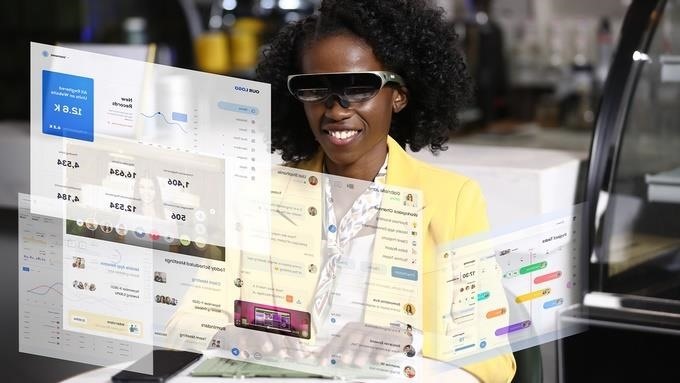 It's been nearly a decade since Google Glass landed on the scene. Still, many new smartglasses entrants remain plagued by essentially an underwhelming experience.
Yes, there are already AR apps for art, directions, learning, trying on clothes, choosing new furniture, and more. But few smartglasses bring AR experiences to life. Real interactivity is missing. AR smartglasses designed for cycling and swimming mainly present information on the screen, like performance data. So, is this the future of smartglasses? Will they simply remain passive viewing goggles? Maybe not.
Better apps are coming
The good news is that some of the world's biggest tech companies are investing lots of time and money in new projects that could bring interactive AR experiences to your face.
Apps for boosting productivity are already on the rise. Some AR smartglasses make everyday activities—replying to emails, checking your calendar, keeping on top of your job list, finding your way from point A to point B—more effortlessly and more efficiently.
Imagine waking up and donning a pair of interactive AR glasses to get the weather report, the news, or an update on your notifications while you get ready. More advanced productivity uses include glasses that turn your dining room table into a huge interface to control your computer. The most advanced smartglasses will measure brain activity (wow).
"Hey, Siri…connect me to…"
A key element in making smartglasses "smarter" and turning them into a replacement for your phone or your computer is adding voice or gesture controls. Audio smartglasses even without an AR aspect—like the Alexa-powered Amazon Echo Frames—are already gaining widespread appeal. Hearables that integrate a virtual assistant, such as Siri, Alexa, or Google, with proactive virtual assistant rather than reactive (as it is today), could prove to be very popular.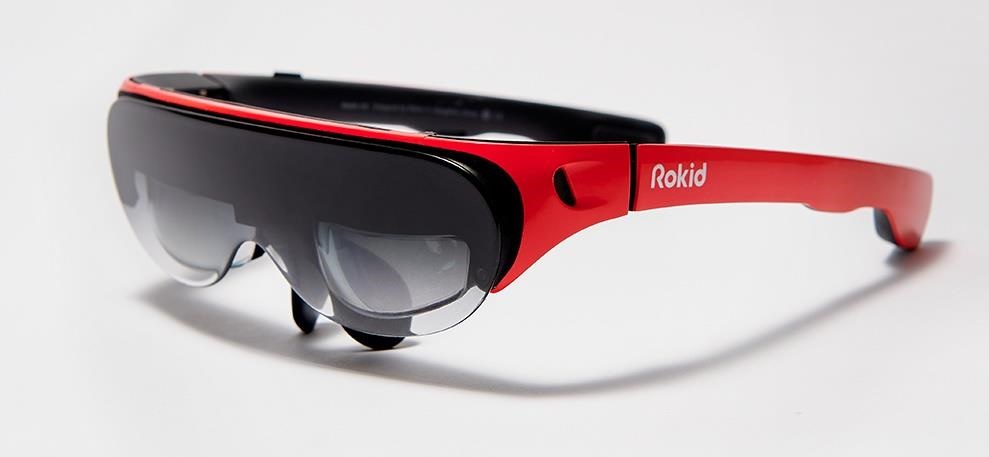 Some businesses use AR glasses for simulating real-world environments to learn and practice. Smartglasses like Rokid Air serve as a virtual display by tethering not only to Android smartphones but also iPhones, iPads, desktop computers, and gaming consoles. Lenovo's ThinkReality A3 smartglasses tether to a PC and some Motorola devices; they project several virtual screens at once and come with an added speaker and microphone for interacting with peers or coworkers. Microsoft's HoloLens glasses can overlay images and display computer programs. Others offer 3D capabilities.
Apps and content over price point
Offering consumer-friendly pricing is one way to accelerate the wider acceptance of smartglasses, but companies need to ensure their glasses are accompanied by easy-to-use apps and libraries of content that keep consumers occupied. Without vast content libraries released in tandem, consumers are less likely to enjoy real smartglasses benefits.
India-based Jio recently announced Jio Glass, a mixed-reality entrant that connects to the Internet via cable to a smartphone. The product works with more than 25 applications and could benefit remote work and school.
Microsoft's HoloLens smartglasses are focused on creating mixed-reality experiences. The glasses feature a 2K display and are capable of eye-tracking, accurate hand tracking, spatial audio, detecting real-world objects, and projecting holograms into your space for an immersive experience. They are ideal for virtual training, as a hands-free interface in physical work environments, and for developing apps or games in Unity.
Google Glass' Enterprise Edition 2 offers peripheral vision and notifications to people working physical jobs where both hands are required. It also provides streaming video showing what the user is doing to others. The newest apps for Google Glass can be found at
https://www.glassappsource.com/glass-apps-directory
Snapchat Spectacles 3 lets you create jaw-dropping immersive experiences. They feature a second camera, which allows for realtime 3D processing and depth perception. One can apply their snap filters to the real world through these lenses and have them interact with the space in front of them. (Users must use Snapchat's Lens Studio to create experiences within their platform.)
Expected to hit the market by 2023, Apple's AR glasses would allow users to view maps, text messages, and control Siri. And Amazon's Echo Frames are enhanced with a speaker and built-in Amazon voice assistant. 
Admittedly, smartglasses had a sluggish early start as overpriced, underperforming viewing goggles. But as Elon Musk once noted, "Failure is an option. If things are not failing, you are not innovating enough."
Thankfully, smartglasses are starting to give consumers what they want. And that includes not only wearability and style but apps that deliver a truly interactive experience.