Significant update also adds 2D PDF estimating, new positioning options, and more.
TurboSite, the unique AEC field reporting software app for iPad and iPhone, turns 4.0 this week with a variety of new features, including punch lists, satellite and photo data markup, and PDF-based estimating.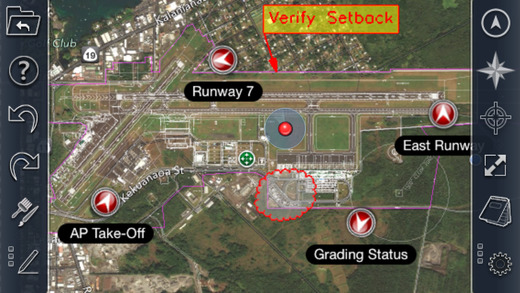 TurboSite, from long-time CAD vendor IMSI/Design, was first introduced in 2013 and soon won "Best of Show" at the 2013 AIA Convention for its unique technology that allows the iPad to be used onsite for field documentation even when there is no connection available to networks or GPS. Users upload DWG drawings into TurboSite for on-site markup, or create new drawings on site. The app's GeoMark features connects notes to their precise location in the drawing. One-click reporting sends out a complete report as a PDF file, including embedded DWG drawings.
The new punch list feature allows users to create items from GeoMarks previously placed in a drawing, and uses the existing Contact Manager to assign punch list users. A new PDF report template integrates punch list items into the field documentation report.
New features have been added for the use of photos and satellite data. Photos taken using the GeoMarks feature can now be edited or annotated, and it is possible to edit photos in the GeoMark manager. Photographs now embed geographic location data if included.
New calibration features have been added, making it possible to calibrate 2D PDFs for area take-offs, measurements, and GPS.
OpenGL caching has been implemented, allowing drawings to load up to 500 times faster. Improvements in memory handling allow for fast loading of very large files.
The Pro version of TurboSite now supports use of SketchUp 2014 files, using cloud conversion to import the SketchUp drawings as DWG files.