The founders are pivoting their work to Airstone Labs to create a cloud-based simulation platform for manufacturing.
Today Tinkercad announced it is phasing out its cloud-based 3D CAD software. Users have until June 30, 2014 to finish their use of the service. Effective today the Tinkercad.com home page shows a letter from the company announcing the closure; only previously registered users still have access to the site.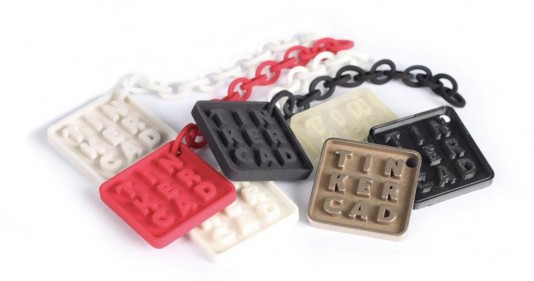 In an open letter to users, co-founder and CEO Kai Backman said recent research breakthroughs on their core geometry platform, which they call Gen6, led them to "application possibilities we had never imagined possible." Backman says in order to focus on a new goal of creating "an innovative new simulation environment called Airstone," the company is discontinuing development of Tinkercad.
The founding idea of Tinkercad was to use the web browser user interface for a new CAD platform "created specifically for supercomputers." Tinkercad launched in 2011 as the initial implementation. The company now says as part of developing Tinkercad it achieved "several major breakthroughs in our research on the core platform" which led them to make this sudden shift.
Today's announcement includes a Tinkercad shutdown timeline for existing users:
Effective immediately—New user sign-up is closed;
April 30, 2013—All free accounts will be changed to read only;
August 31, 2013—All academic accounts will be changed to read only;
December 31, 2013—All paid accounts will be changed to read only.
June 31 2014—Read-only access for all users will be discontinued.
There is a FAQ document for users requesting more information: http://blog.tinkercad.com/faqs/.
Pivot to Airstone
Closing Tinkercad is only half the news; the founders and their venture capital partners are turning their efforts toward a new venture called Airstone Labs. The launch press release says San Francisco-based startup is "developing a groundbreaking new simulation product aimed at the product design and engineering markets."
The company says its "revolutionary new simulation environment" turns batch simulation into a real-time environment "with the promise of hyper-accelerated product design iterations." Airstone Labs envisions an integrated software and hardware service, designed to use high performance computers and "hundreds of thousands" of GPU cores. "Tight integration allows users to run complex multi-physics simulations in real-time, thereby disrupting their current product design and engineering processes by massively increasing their productivity."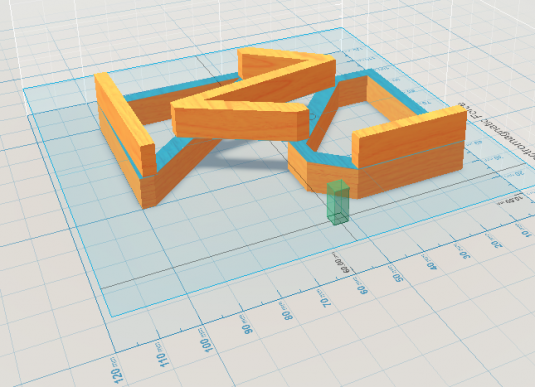 Airstone Labs said it is "backed by a Series A investment" led by True Ventures, with participation from Borealis Ventures and Lifeline Ventures. All three have experience in the design space; Borealis was the initial investor in SketchUp, SpaceClaim, and Newforma; current True investments include 3D Robotics and MakerBot. Lifeline Ventures is based in Finland, home country of Tinkercad/Airstone founders Backman and Mikko Mononen.
The founders and funders of Airstone Labs are influenced by the work of Steve Blank, a co-founder of several successful and a few not-so-successful technology companies. Blank is considered a guru for startups in Silicon Valley; his book Four Steps to the Epiphany is considered the bible of the Lean Startup movement now popular in the Valley. Venture partner Jon Callaghan of True Ventures says Blank's work inspired them to make the sudden shift: "In the process of following our close friend Steve Blank's customer development process, the team at Airstone Labs identified a far more exciting market for their groundbreaking computing platform: real-time simulation and computational engineering. We are thrilled to support such an incredibly talented team as they rush full bore into this space with tremendous technology already live."
Our take
This feels like a VC-led shift to greener pastures, but Backman told GraphicSpeak today it was management's idea. When we talked to Backman about Tinkercad in 2012, he was enthusiastic about delivering the ability to design in 3D to a wide audience who would never purchase a CAD product but wanted to make things on a 3D printer. "We are very different from traditional CAD packages," Bachman said then. "What works for them won't work for us. We must teach our users about how to design in 3D; most have no formal design background."
Clearly there is more money in manufacturing simulation—where the customer base includes the Boeings and Fords of the world—than in delivering free 3D CAD to hobbyists. Too bad for the 71,972 people who "Like" Tinkercad on Facebook.