2012 may be remembered as the year the computer graphics industry waited for better times.
By Kathleen Maher
[Editor's Note: This is the fourth in a series of articles from team at Jon Peddie Research. Links to previous articles are at the end.]
What, another year over? On one hand it feels like so much has happened, and on the other hand, it doesn't really seem like the ball has moved forward very much. In fact, it's not at all even clear who has the ball.

Overall, 2012 has been a year few of us will like, or at least that's how it feels right now. Growth has stalled on several fronts, and the globalization that some of us at least heralded as the beginning of a new era of peace and prosperity has revealed its ugly dark side. Sometimes it is not a matter of a rising tide rais­ing all boats, but that the boats are all wallowing in the mud together.
In general, it looks like 2013 will get off to a slow start because 2012 ground to a slow end, but in the long run, there are really exciting possibilities. The high-tech industry is redefining itself on all fronts. Really, now, we're going to have a great time. Really.
That's entertainment
S3D tanking … or not. For most of 2012, you could just about hear the air going out of Hollywood's puffed-up dreams for stereoscopic 3D. It would save the industry! The vision was that 3D movies would encourage more people into the theaters and watching 3D at home would extend the revenues of ex­pensive 3D extravaganzas. For a while, it worked. But, the one thing that's pret­ty difficult for Hollywood filmmakers to grasp is that people won't pay for a crummy movie; they especially won't pay a premium for a crummy movie; and it doesn't matter if it's on a giant IMAX screen, a 3D digital screen, or at home.
HFR arrives. The Hobbit, An Un­expected Journey isthe first movie to show in HFR (high frame rate), which raises the frame rate from 24 fps to 48 fps. Cinema technologists say it will make a big differ­ence in stereo 3D for fast motion and it will reduce eye strain. Great. Unfortunately, some early audiences say The Hobbit looks discon­certingly like video. Director Peter Jack­son assures us we'll adjust, and theater owners are grumbling about necessary equipment upgrades.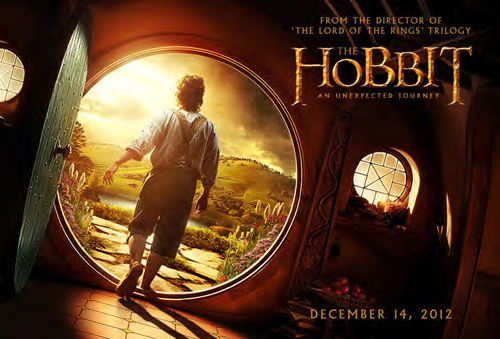 3D at home, definitely tanking. Con­sumers have shown no interest in sit­ting around their living rooms wearing glasses. It's not so much the dork factor, though that is there, but more impor­tant, it's hard for home audiences to get the theater 3D effect unless all variables are perfect: size of room, size of screen, distance from screen, and so on.
Digital Domain declares bankruptcy. Just 10 months after going public, Digi­tal Domain Media Group, founded by James Cameron, declared bankruptcy on September 11, 2012. It bounced back out of bankruptcy after a sell-off of as­sets and an equity deal with Searchlight Equity Partners for $15 million. There's a lot left hanging including considerable IP in the S3D world. Digital Domain developed technology for converting 2D movies to 3D. It was used to great effect in Alice in Wonderland and also in G-Force. Disney has just weighed in with lawyer-backed questions about the disposition of 3D IP. Former Digi­tal Domain CEO John Textor has said that "everybody that has an interest in a 3D film" is potentially infringing the Digital Domain patents.
Gaming for the fun of it
Gaming, as Jon already notes, (see "Year in review: Retread, repeat, relaunch" by Jon Peddie) is more of the same but different. There are a lot of people who love play­ing games who don't love spending hours learning a game, living in a game, and eventually finishing a game. The heavy immersive games aren't going to go away, but they have a well-de­fined audience that doesn't really grow and doesn't really go away. However, it's not a thrilling market for the game devel­opers because the big games are expensive to develop so there's a lot to lose if a game is not a hit.
The game companies have doubled down on the old familiar franchises and the gamers are fine with it. But out of that stagnation has grown new game plat­forms including Facebook games, online games, and tablet games. There is inno­vation happening, it's just all over the place.
Tablet gaming is just get­ting started, and as the pro­cessors get better, this genre will define itself as some­thing distinct from PC and console games. Gems like The World of Goo have al­ready made their way to the hospitable climate of tablets. The Mys­tery of the Crystal Portal and Samurai II Vengeance HD are getting high marks. However, given the realities of storage, it doesn't seem likely big huge heavy games like the gorgeous Trainz simula­tor will be welcome for all gamers.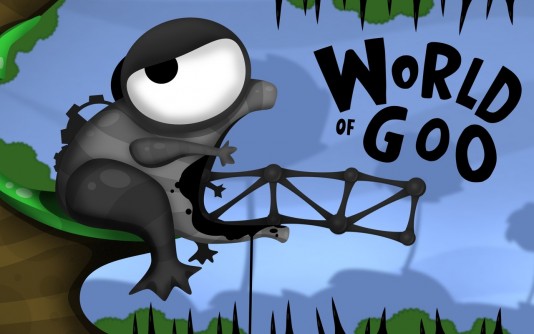 The Chinese model. China has been forced to go to a free-to-play model even for high-end games. The prob­lem of piracy is so severe that games in China have to be given away and then features unlocked for small incremental fees. The model has gone global, and there is an enticing list of F2P games on the Steam Portal. As popular games get long in the tooth, F2P is becoming an attractive model. The word from gamers is mixed, but generally irritable.
Digital reality
The ability to work with information mixing the real world and digital data is catching hold. It is going to be one of the most important trends in comput­ing for the next decade, and it will in­fluence gaming, content creation, en­tertainment, and creativity. The simple addition of cameras to devices with ac­celerometers, GPS, and other data-gath­ering tools has opened up new worlds of digital development. There are drones flying, scanners pointed, and cameras panning, and they're all capturing our real world in formats that can be put to practical use.
CAD. The major CAD companies are racing to add useful, manageable point cloud tools to their design tools. Most recently SpaceClaim and Geo­magic have teamed up to create Spark, a tool enabling scan to CAD. Space­Claim is making good on their vision of creating a better front end for CAD design. MagicPlan combines the real world and the digital world using a tablet. Point the camera around the room and MagicPlan obligingly creates a CAD draft of the room complete with measurements. Plans can be exported to DXF for use in CAD products. Truly, it doesn't look like we're far from being able to capture a 3D model of a room so we can take measures and move the furniture.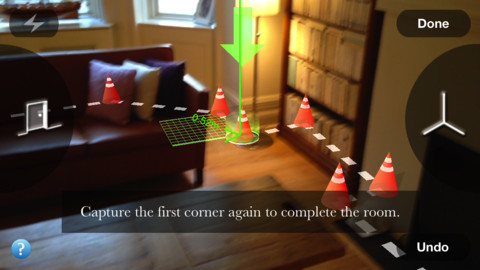 Modeling. Autodesk has released 123D Catch as a free app—take a gazil­lion pictures of an object and meld them together to create a 3D object.
3D Print. Companies like Space­Claim, 3D Systems, and TinkerCAD are also looking at the output side of design. The ability to quickly create 3D models for 3D printing is an idea that has cap­tured the imagination of the manufac­turing world as well as hobbyist. Why can't you take a picture, make a quick model, print it out, and repair a broken machine on the factory floor or repair the screen door at home? We know a certain woman who plans to design her own shoes and jewelry in the near fu­ture. She's probably melting down her silver at this very moment.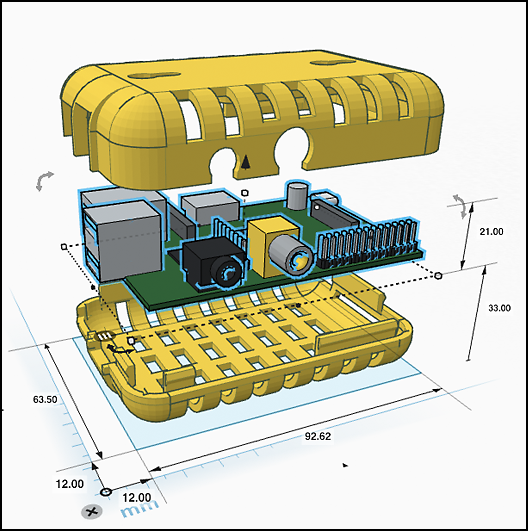 Parameterized content
At the Jon Peddie Research Luncheon at Siggraph Asia in Singapore last month, the panel and audi­ence talked about the idea that we're well on our way to having models of everything already done and ready for reuse. We're not going to devolve into a niggly little discussion about rights and IP here, but there is a discussion to be had. Rather, let's just point out that a gear is a gear is a gear. There are all sorts of things on this earth that should be accessible as digital 3D files and simply adjusted and then used as needed either digitally or output for use in the real world.
Last year Autodesk acquired Darwin Dimensions, developers of Evolver, a practical character generating tool that lets users work with pre-made models and customize them. The Evolver tech­nology lets people use "parent" models to meld and create unique, er, people. Autodesk is going to have something real soon now. In the meantime people can buy models from Smith Micro Poser or Daz and customize them. Both companies offer clothes, accessories, hair, etc. There are active communities of people who create characters just for the sheer joy of it.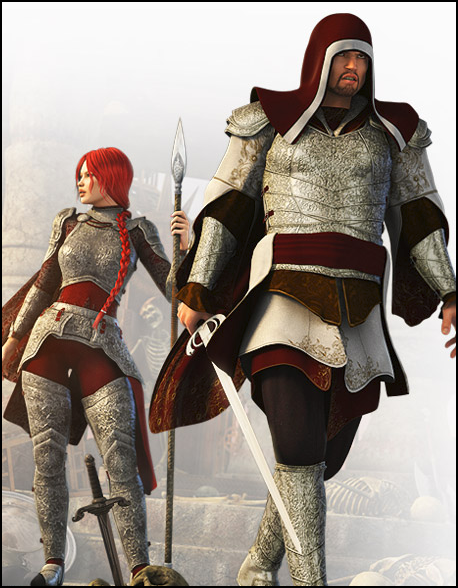 It would be nice to see a time come when it would be easy to create people and put them in environments and tell stories—machinima for the rest of us. Also at the JPR Luncheon, Neil Trevett of Khronos and Nvidia mused about the power of sharing and visiting 3D content via portals like Facebook, other social media sites, or in games.
Hey you, get offa my cloud
Is it okay just to invoke the cloud and not write about it? The cloud is making all of these new technologies work. It's more than just being net­worked, though that's the big part of it. It's being able to collaborate. Cur­rently the problem we have is that all the cloud vendors want us to pay rent to each of them, and they're not interested in opening doors between the clouds. In reality we're not going to pay for more than one service and we'll freeload on the others, but that still won't solve the issue of incompatibility.
Predictions
We haven't heard much about it late­ly, and you didn't really ask, but for the record, autostereoscopic TV will bomb. It looks terrible, and we don't want to have to move our heads around finding the sweet spot.
Windows 8 is not going to save the world, darn it. In the past, the PC indus­try could hope for a boost after the re­lease of a major new operating system. Even the odious Vista managed to bring a bump, and Windows 7 ushered in sea­sons of growth that included that year we will always love, 2008. Remember? It came right before that year we will al­ways hate, 2009.
No new consoles—okay, so yes, there probably will be new consoles, but the need for these add-on devices is becom­ing less and less obvious. The current generation became very competent set-top set-top boxes. Meanwhile, set-top boxes were assimilated into the TV as manu­facturers added support for internet protocol. So, what do we need consoles for? Oh yeah, games. But it sure looks like tablets can offer all the capabili­ties that consoles can offer—sensors, cameras, voice/gesture recognition, and the processors in these things are only going to get more powerful, so, again, I just don't see the point. For another in­teresting experiment, have a look at the top selling games on Android and iPad. Some game developers are getting $10 and even $20 for their games. Other game developers are getting $1 to $5, but their development costs are consid­erably less. It's a jungle, but just like any jungle, there will be winners and losers.
And, by the way, it's really possible we'll all remember the wonderful days of low-cost apps for tablets fondly, but the apps we really want will cost the amount of money we're willing to pay, just like PC apps today. There was a time, in the early days of Windows—my mother told me about it—when there was a wealth of free apps and low-cost apps. Then with the improvements in PC processors heavy apps moved down from the RISC world, and from the other direction, small apps turned into full-blown applications, and so we're paying $50 to $100 for low-end appli­cations on the PC.
Something like that could well hap­pen again. Tablets get more powerful, apps become larger—and more important—prices go up. Given the natural evolu­tion of pricing, however, let's hope for a ceiling of $30.
And along those same lines, the separation between PCs and tablets will start to blur. Call this scenario Micro­soft's fondest wish. Because we really need to get work done on machines with powerful processors and larger dis­plays and real keyboards, but we also love being able to get work done on the train to town, or the plane, or in the back yard—there'll be a continuum of devices through which we can move gracefully as the occasion requires. This is a nice dream for Intel as well.
And say, does the imminent depar­ture of Paul Ottelini from Intel mean the end of Intel's stubborn insistence that the only processor worth talking about is an x86 processor? That's part of the rumor cloud swirling around. However, we're kinda thinking that if Intel builds ARM parts, we'll be seeing the commencement of the last days … just sayin'.
Kathleen Maher is Editor In Chief at Jon Peddie Research, publisher of GraphicSpeak and Jon Peddie's TechWatch.
Related