The 3D painting tool created by Weta Digital now works like a familiar 2D paint tool.  
The Foundry has updated its 3D digital paint tool Mari with a new layering system. The update makes Mari more like well-known 2D paint tools in their ease of use, yet in a 3D environment.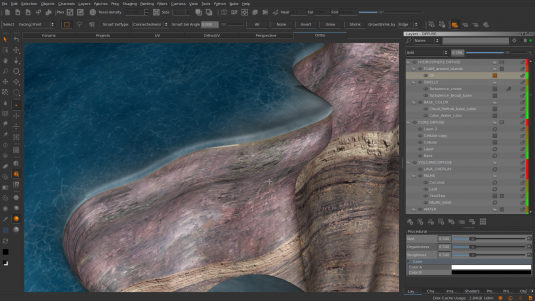 Four key elements make up the new layering system:
Layer View introduces grouping, tagging and filtering options
Procedural Layers let artists create special effects by blending procedural and painted detail with the same toolkit.
Mask Grouping is automatically assigned to each layer. Every mask is effectively a full layer stack in its own right, allowing artists to use blending, groups, adjustments and procedurals in all their masks.
Shared Layers makes it easier for artists to keep track of file elements, by sharing a layer within a stack; any changes made can be automatically updated across the rest.
Mari was originally developed at Weta Digital, the VFX house that rose to prominence as the home studio for The Lord of the Rings trilogy. The Foundry took over development of Mari in April 2010 and released version 1.0 in July that year. Mari was the primary 3D paint tool used on 9 of the 10 features shortlisted in the category of 'Visual Effects' in the 2013 Academy Awards including "The Hobbit: An Unexpected Journey," "Marvel's The Avengers," and "Prometheus."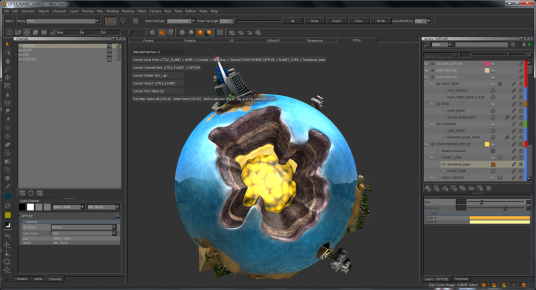 "This is the version that we have all been patiently waiting for," says Justin Holt, Lead Texture Artist at Image Engine. "With the introduction of the new layer system, texture painters will be welcomed with a warm feeling of nostalgia from the days of painting in Photoshop alongside a renewed sense of excitement for the potential of what they will be able to paint, entirely non-destructively, with this revolutionary version of Mari."