Unity gets its own toolset for Christmas.
Weta's digital tools have just barely made their public debut when Unity swoops in and picks them up for a cool billion and half bucks, or $1.625 billion to be more precise. Weta Studios has long had a talented development team, who have made their mark in film with credits for Avatar, Black Widow, King Kong, Lord of the Rings, Game of Thrones, Planet of the Apes, Wonder Woman but over the years those tools have been built for internal use within Weta.
The plan is for Unity to commercialize Weta's tools and make them widely available to millions of creators and artists around the world.
In Q3 earning webcast on November 9, the company pledged to honor previous agreements it has had with other tool providers including Autodesk, Adobe, SideFX, and others. This is an important point because Weta does not develop its tools in a vacuum. As do all the major studios, Weta works in conjunction with the tool vendors to develop tools to enable them to create signature effects and looks. Very often, the tools are plug-ins requiring licenses for Maya, Houdini, Substance, or Foundry's Nuke. It's not yet clear how Unity and Weta plan to navigate the path through those relationships.
Unity CEO John Riccitello told investors that the deal includes "Weta Digital, specifically its award-winning engineering talent, artist pipeline, tools and technologies." Weta will hang on to over 1,700 digital artists, and Unity gets 275 Weta toolmakers. The team staying with Weta studios will become Weta FX and will remain under the majority ownership of Peter Jackson and headed by CEO Prem Akkaraju.
A linchpin of the deal is that WetaFX will become Unity's major customer for Weta Digital's tools and services. The deal is organized to ensure that Weta Studios runs smoothly.  Currently, the studio is working on The Kings Man, Hawkeye, Peacemaker, The Batman, No Exit, and the Avatar sequels.
John Riccitiello says that as a result of this arrangement, the acquisition will be immediately accretive. It will be even more so, he says, as Unity expands the availability of these tools to Unity's broad customer base and beyond. "We at Unity will be honored to have WetaFX, Peter Jackson, Prem Akkaraju, Joe Letteri, and the entire organization as a key customer. We love your work."
For Weta, the deal is all about democratization, Peter Jackson says, "Together, Unity and Weta Digital can create a pathway for any artist, from any industry to be able to leverage these incredibly creative and powerful tools." In a supporting video, Jackson says broader access will be game changing. That's obviously true in a literal sense, game developers could get some amazing tools but practically speaking that part of the deal does not yet exist. Plans call for Unity's engineers to work with the Weta Digital team to enable realtime functionality for game developers. The people at Unity and Weta believe 3D content creation is at an inflection point where game engines and 3D content tools including those created by Weta will empower all content creators to create new applications and tell better stories. That includes creative people working in retail, medicine, and architecture, as well as gaming and film and video.
Weta Digital will join Unity Studio under Marc Whitten, Unity's Senior VP and GM of Unity Create. Whitten is enthusiastic about getting powerful content creation tools into the hands of more creators. He says, "whatever the word metaverse means, it's going to be built by millions of content creators, and we're on a mission to give them the easy to use and high-performance tools that will bring their visions to life." The new Unity team, Weta Digital, will continue the development of the tools and integrate them into the Unity toolset. Weta CTO Joe Marks will remain CTO of Weta Digital.
One of the surprises of this announcement was the depth and power of Weta's digital tool kit. We tend to hear about studio tools, when the studios want to talk about them, independent tools—a renderer here, a rigger there, paint tools, crowd tools, etc. We don't know how well integrated these tools are or how they work with vendor tools but because of this announcement  Weta Digital and Unity have unveiled a pipeline with plenty of riches.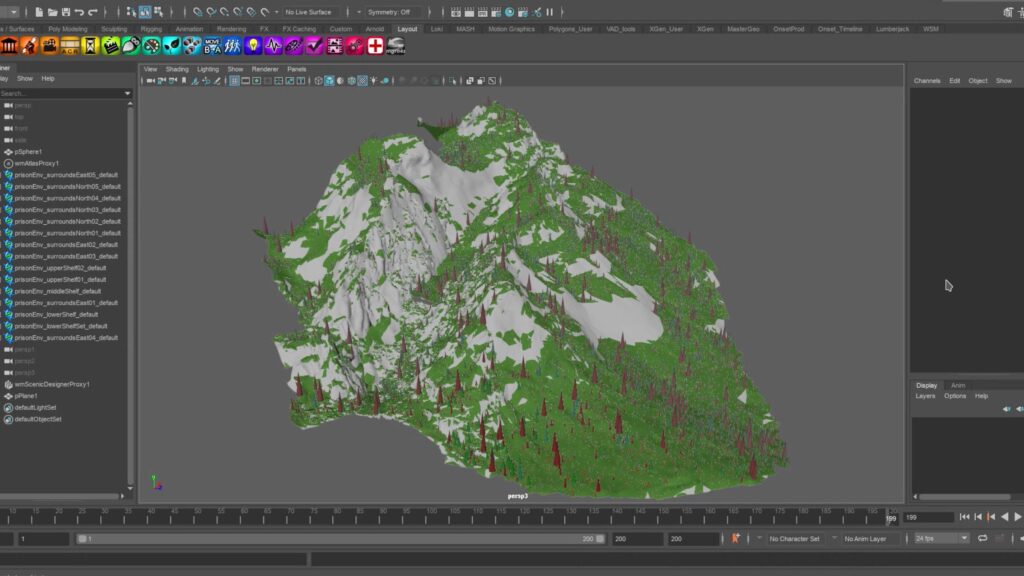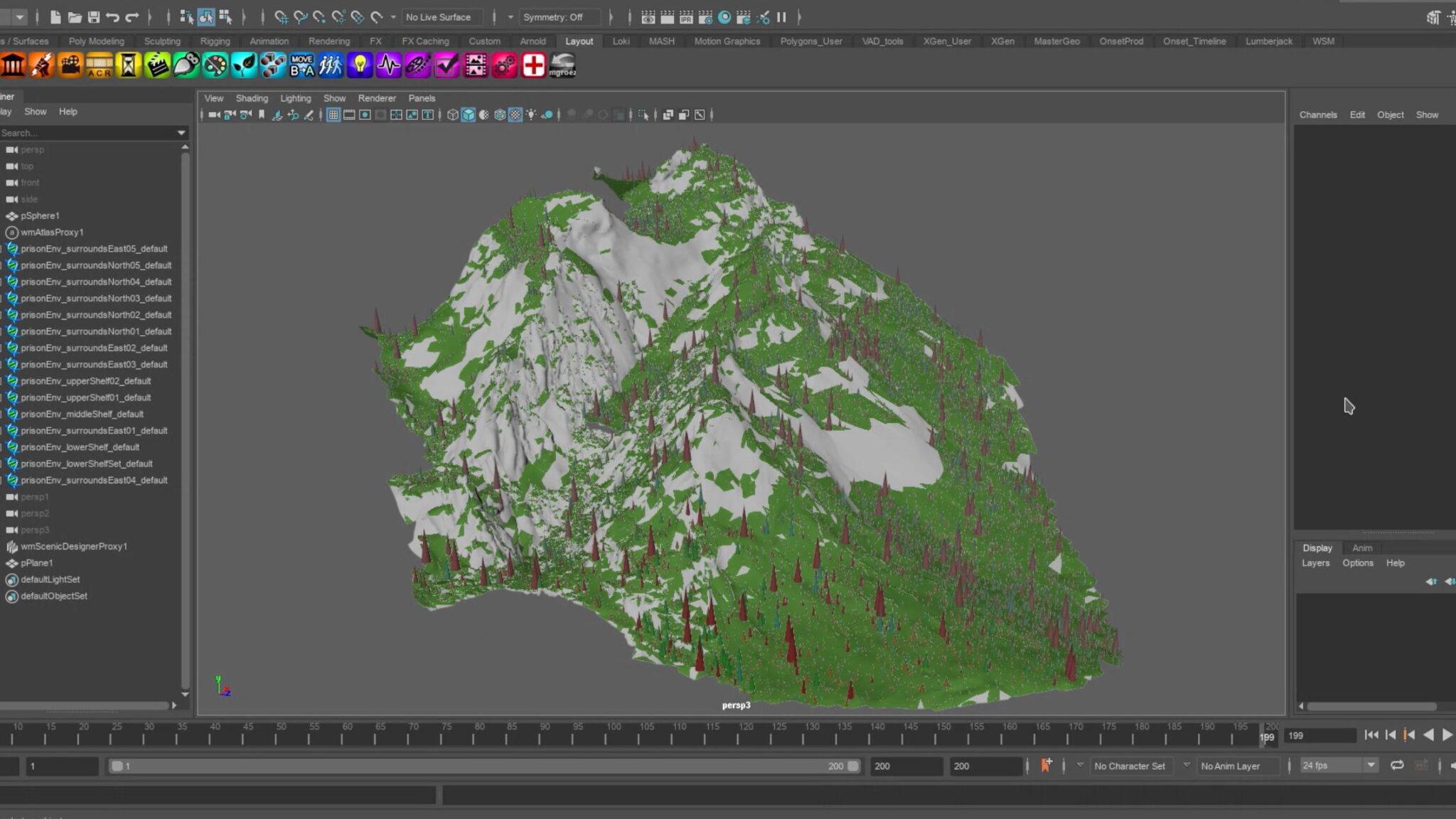 To prove it, the two companies have offered a list of the major tools included in the deal but Whitten promises there are a wealth of other capabilities that Unity will gain in the acquisition.
Manuka: Manuka is the flagship path-tracing renderer used to generate final frames and is able to produce physically accurate results based upon specific spectral lighting profiles.
Gazebo: Gazebo is the core interactive renderer used for viewing scenes in realtime with visual fidelity inside any pipeline attached application. Since the Gazebo realtime rendering of the 3D viewport approaches the same results from Manuka, artists can iterate in context of the final frame regardless of which application they use. Gazebo is also the core of the production pipeline for pre-visualization and virtual production workflows.
Loki: Loki provides physics-based simulation of visual effects including water, fire, smoke, hair, cloth, muscles, and plants. Physical accuracy for complex simulations is delivered through the use of cross-domain coupling and high-accuracy numerical solvers.
Physically-based workflows: Tools including PhysLight, PhysCam, and HDRConvert provide the foundation for lighting and color workflows. Using these tools, artists can create spectral-based lighting and accurately replicate effects of different lenses, sensors, and other parts of the pipeline, resulting in a physically accurate rendering workflow for both Gazebo and Manuka.
Koru: Koru is an advanced puppet rigging system optimized for speed and multi-character performance. Using Koru, technical directors and developers can create constraints, rigs, deformers, and puppets to support high-performance animation, cloth simulation, and similar applications.
Facial Tech: Facial Tech provides advanced facial capture and manipulation workflows, using machine learning to support direct manipulation of facial muscles and transferring actor face capture onto a target (puppet) model.
Barbershop: Barbershop is a suite of tools for hair and fur that supports the entire workflow from growth through grooming. Artists can use a combination of procedural and artist-guided tools to grow hair and fur, adjust growth patterns, and groom the final model. Advanced procedural tools support concepts such as braided hair, and the resulting models are simulation-ready to provide realistic dynamics resulting from motion and wind.
Tissue: Tissue enables artists and animators to create biologically accurate anatomical character models that accurately represent behaviors of muscle and skin, and transfer the resulting characters into simulation tools.
Apteryx: Apteryx provides artists with a complete workflow starting with procedural generation of feathers, hand sculpting, and grooming for animated feathered creatures and costumes.
World Building: These tools include Scenic Designer and Citybuilder to support world building, layout, and set dressing ranging from planet-scale to small-scale scenes. With these tools, artists can procedurally create scenes with node graphs, place content programmatically, and manually adjust placement.
Lumberjack: Lumberjack provides the core toolset for vegetation and includes modeling, editing, and deformation tools. Using Lumberjack, artists can author and edit plant topology including animated geometry, manage levels of detail, instancing, and variability among individual assets.
Totara: Totara is a procedural growth and simulation system for vegetation and biomes that integrates with Lumberjack to create large-scale and complex scenes procedurally. Using Totara, artists can grow individual trees and entire forest biomes, grow other vegetation such as vines, adjust growth parameters and control biomechanics, add snow cover, and reduce the complexity and size of scenes.
Eddy: Eddy is an advanced liquid, smoke and fire compositing plug-in for refining volumetric effects. Eddy allows artists to generate new, high-quality fluid simulations and render them directly inside their compositing environment.
Production Review: HiDef and ShotSub are the foundation for production review. HiDef is a core tool for production review, with features for note taking, version browsing, and more, integrated with a color-accurate browser and playback engine. ShotSub is a core tool for production review, with tools to prepare artist work for review with the appropriate color space, frame ranges, and settings for frame rate and resolution.
Live Viewing: Live viewing tools support the mixing of computer-generated (CG) content in realtime with on-set camera feeds. These tools support live mixing for on-set viewing, live compositing of CG elements onto chromakey or other CG elements, depth-based live compositing and projection of face capture onto a motion capture puppet.
Projector: Projector is a production tool supporting scheduling, resourcing, and prediction, with controls for data access and analytics to improve production decision-making.
Unity says their team will further develop the tools and continue the work of integrating them for collaboration. Unity plans to continue the work that has been done to make Weta Digital tools fully SaaS capable.
Response in Unity's ecosystem has been positive. The professional base recognizes the value of powerful creative tools and seems eager to be able to work and collaborate in the cloud. The noisy majority of Unity's base is very excited to get great new "free" tools. They will be disappointed, no doubt, but there is no word on price or packaging yet.
The deal is expected to close by the end of the year.
What do we think?
With this deal, Unity embarks on a perilous transformative journey. It's certain the company will never be the same, but that might just mean "poorer." One look at that list of tools and one wonders who wouldn't want those tools, but the price tag is a gulp even for high flying Unity especially considering there is further work to be done including productizing tools created for in-house work and additional work to make them accessible to Unity's broad base of developers. That means additional investment.
The film and TV industries are indeed going through an exciting period of transformation. Adding cloud-based workflows is just about all tool vendors and their contractors are involved in a long-term industry-wide effort to enable cloud-based workflows, enhance collaboration, make room for remote work, and make the industry more efficient. As for moving to the cloud, it's a long ongoing project. For instance, the Movie Labs Project, a coalition including Disney, Paramount, Sony, Universal, and Warner Brothers, has a timeline to improve production efficiency, build in security, and revamp distribution that goes out to 2030.
We talked to Autodesk senior director for M&E industry strategy Maurice Patel in conjunction with Autodesk's recently announced Tangent acquisition. He also talked about taking their foundational content creation tools to the cloud and improving production workflows. Tangent will be part of that work. Patel helped put the evolution of entertainment content creation into perspective. It's work that's planned to go on for the next 5 to 10 years. And yet, production and distribution have to keep happening on time, the demand for high-quality content for the movie and TV industries has only grown.
For Unity, the good part is that this deal has the potential to bring more artists into the game engine world. So far, there has been a big divide between developers creating content in engines and the artists who make the content for those developers. As Marc Whitten said to investors, most of Unity's customers are developers who program or artists who program. The company hopes to build WetaFX as a safe space for creators of all descriptions. Unity is adding on a creative division that it hopes will enable creative talent to work with Unity Engine.
Joe Letteri and Natasha Tatarchuk provide their view of Weta Digital's drive to democratization. (Source: Unity)
The challenge for Unity as it takes on these tools originally developed for big movies is to combine them with its engine and compete in virtual filmmaking. That's what a lot of this talk about the metaverse is ultimately about. Currently, Unreal dominates the field. As content creators and tool makers revamp to take advantage of digitalization, Unity might be hoping to exploit opportunities that open up. The company has got a lot of work to do, but it's hoping its deal with WetaFX will give it time and added talent to work with.