One-click cloud deployment, with as much expansion room for assets as any customer will ever need.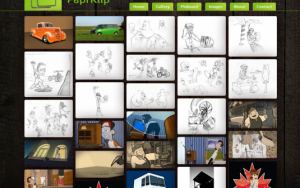 The open source digital asset management platform Tactic is now available through Amazon Web Services (AWS). New or existing users may quickly deploy to the cloud with the same functionality available in a local installation.
Tactic has always been available via browsers as an internally deployed platform, says Southpaw Technology CEO Gary Mundell. "With the click of a button, customers can start working with Tactic to manage their massive databases of digital assets and to streamline their digital workflows."
Tactic is an open source web-based platform that allows users to manage the development and delivery of digital assets through the entire content creation process. It streamlines workflows by applying business logic to disparate data and file system environments and to dynamically visualize every aspect through web based delivery. The platform seamlessly combines elements of digital asset management, production asset management, and other content management systems to offer users a set of tools to create a wide range of customized enterprise workflow solutions or smart process applications. Named customers include Procter & Gamble, Lockheed Martin, Blohm and Voss, Astral Media, Legend3D, 2G Digital, and Inhance Digital.
Southpaw makes money publishing Tactic as open source by providing support and customization services, in the tradition of such commercial open source successes as Red Hat (Linux services), Acquia (content management systems), SugarCRM, Aras (PLM), and the more recent xTuple in enterprise resource management.
Tactic will be available in the AWS Marketplace, an online store that allows enterprises to find, compare, buy and immediately start using software and services that run on the AWS cloud.