The vendor neutral format is based on the famed Pantone color charts.
Leading CAD 3D rendering specialist Luxion Keyshot has added support for the Appearance Exchange Format (AxE), a vendor-neutral format that enables full communication of visual appearance data in a single, editable file to improve the design virtualization process.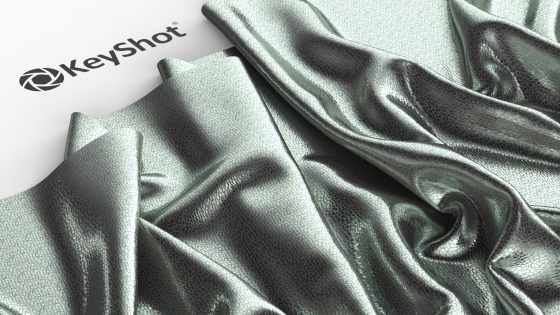 KeyShot says support of AxF allows its users to create "the highest quality product visuals and imagery using physically accurate digital material data."
"A primary differentiator and key feature of KeyShot is the ability to create high-quality visuals using scientifically accurate materials," says Henrik Wann Jensen, Chief Scientist and Co-founder, Luxion. "Along with the vast material capabilities in KeyShot, support for X-Rite's AxF files format allows users to accurately and consistently represent the complex material properties of their scanned textures for an endless number of materials, providing even greater realism in communicating their product visuals."
X-Rite owns the famed color service bureau Pantone, which has been considered a standard for realism for generations.
What do we think?
Traditionally, the capture and virtual rendering of complex materials such as special effects paints, meshes, and synthetic fabrics are a time-consuming, manual process. X-Rite developed AxF to provide a common language for communicating material appearance characteristics such as color, texture, gloss, transparency, and opacity of physical materials.