The new version of Allegorithmic's texture and material processing software introduces Mac OSX and Lite versions.
Allegorithmic is now shipping a new version of its non-linear texture and material processing software, Substance Designer 2 and the first scaled-down version of the software, Substance Designer 2 Lite.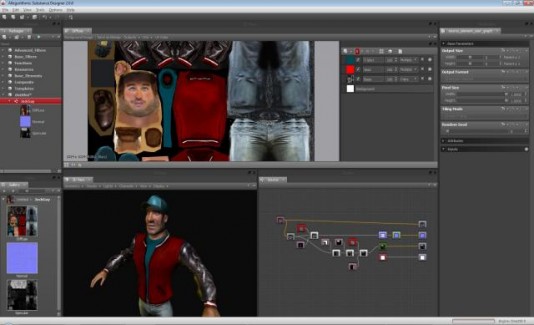 Key new features include vector paint, material layering, and a caching sytem to increase product performance. CEO and founder Dr. Sébastien Deguy says the new features make it easier for 3D artists to produce large volumes of textures. "You are able to combine, mask, and play with all the channels of a full material at once, while using a very familiar and visual layering system."
Substance Designer 2 is designed to bring smart texturing to material processing for digital content creation in 3D. It is often used to transform existing imagery—from classic bitmaps to exclusive procedural elements—into real-time dynamic and highly flexible textures and filters.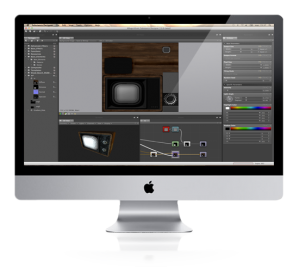 Key new features:
Vector Paint—allows users to paint dynamic masks on all channels (diffuse, spec, normal, etc.) of a full material, all at once.
Material Layering System—encapsulates intricate node graphs, which helps users create complex materials (diffuse, normal, specular, etc.) in a visual fashion.
Cache System—increases overall performance speed by an estimated 25%.
Substance Designer 2 Lite
The full version of Substance Designer 2 is $990. The new Lite version offers texture creators the essential inner characteristics of Substance Designer 2 for $350. The Lite version focuses only on essential 3D texturing features such as node-based interface, parametric texturing, eliminating the highly advanced features like complex mathematical functions definition, FXMaps creation and modifications, and multi-project management.