French company's clever technology has the potential to significantly enhance Adobe's tools for 3D, AR, and VFX.
Allegorithmic, one of the most interesting companies in the graphics business, today has been acquired by Adobe. As a small company, Allegorithmic represents a drop in the bucket to Adobe, so there's no financial information provided, but the Allegorithmic team will fit in well with Adobe and will add to their 3D development team, which is changing the way artists work with 3D content.
The France-based Allegorithmic develops Substance Suite, procedural tools for creating 3D textures and materials. Substance is supported by the major 3D tool makers and is widely used in the gaming industry as well as video and film.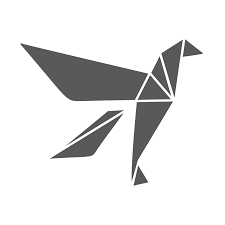 In a blog post about the acquisition, Adobe's chief product officer and executive vice president Scott Belsky talks about the increasing use of 3D in marketing and advertising. In the company's announcement of the acquisition, Belsky says "we are seeing an increasing appetite from customers to leverage 3D technology across media entertainment, retail, and marketing to design and deliver fully immersive experiences." Most immediately, the Substance tools fit into Photoshop, Dimension, After Effects, and Project Aero.
Allegorithmic's CEO and founder, Sebastien Deguy will join Adobe in a "leadership role" as Adobe further develops its 3D immersive design tools. He'll be reporting to Belsky.
Adobe has had its own tools for material development and has worked with Allegorithmic on that front. Dimension and Aero offer materials but users can also create materials they've created themselves using Adobe Capture CC, a mobile app that can make materials from images captured with mobile phone cameras. This is an area where Allegorithmic has been working quite a bit. Allegorithmic has been developing ways to make more accurate materials using PBR (physically based rendering) techniques. All this adds up to technology that can greatly enhance the development Adobe has already started with Dimension and Aero.
What do we think?
This is a great deal for Allegorithmic, which is not only innovative, it has attracted a talented base of rendering experts who use the company's tools in astounding ways. In addition, the company has already been working with companies in the gaming and VFX industries such as the Foundry, Unreal and Unity, Autodesk, Maxon Cinema 4D, and many others. They collaborate and play well with others and the company has been growing rapidly.
The company was a great acquisition target, and it seemed likely someone would acquire Algorithmic before too long. In fact, we expected to see it long before now. From what we've seen, the people who go to Adobe through an acquisition thrive at the company and we'll be interested to see what advances are made as a result of this acquisition.
See related story:
Allegorithmic showcases new tools, new partnerships, new markets at Siggraph 2018