The popular tool for commercial visualization features new tools for editing interiors and creating complex materials.

 
The new edition of KeyShot, a popular tool for product development and other commercial 3D visualization applications, features new tools for editing interior lighting, an improved workflow for material creation, and other new features.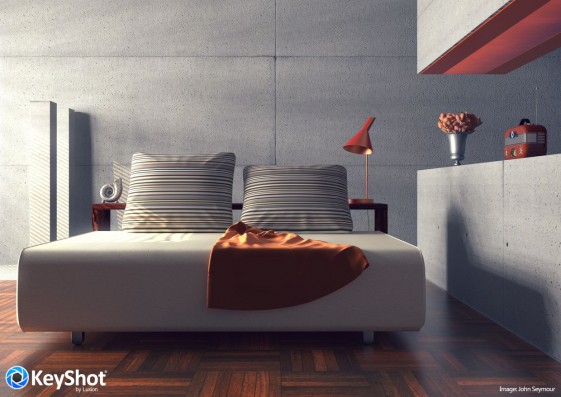 Beta user and designer Martin Spencer-Ford says, "KeyShot 6 is coming of age with this release. The all new Material Graph allows you to create complex materials. You can also apply materials or textures to labels for a new level of realism. It does it all quickly, easily and above all efficiently. This, combined with the new Geometry Editor and the Interior Lighting preset, put it above the competition."
Luxion says KeyShot 6 includes more flexible import options, new interior lighting mode and additional lighting presets, real-time region rendering and multi-layer PSD output. Material capabilities are expanded with the new Material Graph, materials on labels and material animation options. Animation features now include path, Depth of Field and panorama animations. KeyShotVR (for creating interactive 3D product animations for use online) is now optimized for interior KeyShotVRs and responsive website layouts.
New feature highlights include:
Interior Lighting Mode: Scenes containing hundreds of lights and illumination through small windows can be rendered interactively without compromising the quality or the accuracy. Luxion says it happens automatically without users having to adjust complex parameters such as number of photons needed to render a given scene.
Material Graph: The Material Graph is a node-based visual interface to construct advanced materials and textures. Users can use existing materials as a starting point or create their own by dragging and dropping materials, textures, animations and layer effects onto the work area, using connectors to create advanced materials that can be saved and shared. Any adjustment to the materials can be seen directly, in real time at full render quality.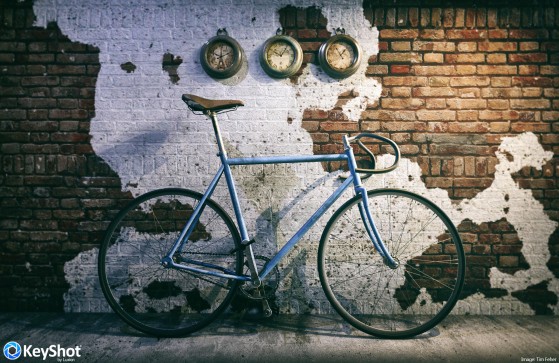 Materials on Labels: This release adds the ability to apply materials and textures to labels, blending with surrounding materials to enhance appearance and realism. The same opaque material types used for KeyShot materials can be applied directly to labels with the same material and texture options available for a more accurate communication of labels and their true physical properties.
Geometry View and Editor: Geometry View is a new way to interact with a model in KeyShot. This secondary real-time viewer brings the freedom of an additional viewport, 1:1 animation playback and camera path animation control. It also includes Geometry Editing for splitting surfaces, calculating vertex normals,separating individual surfaces or closing open boundaries directly inside of the KeyShot.
Material Animation: Color and Number Fade animations in KeyShot 6 now make it possible to animate material colors or settings, change materials opacity or fade lights, through the new Material Graph or the Material Textures tab. This eliminates the need to blend frames in post-production. Animations are applied immediately, added to the Animation Timeline with the ability to change Fade Animation settings, toggle visibility or add other animations during playback.
Camera Path Animation: The new Camera Path Animation allows smooth path-driven animations to be added in a few clicks. Path Animations can be created by moving a selected camera and adding control points with options to move, add and or delete existing cameras.
KeyShotVR: Additional capabilities come to the KeyShotVR add-on for creating high-end, interactive visuals for web and presentation. A new 'Look at' mode helps to visuals what a space feels like from a first person perspective. For KeyShotVRs with zoom enabled, image quality is preserved to retain the highest level of detail, and embedding KeyShotVRs on websites is now faster with fully responsive option that allows the KeyShotVR to automatically resize to fit the browser.