The next revolution on mobile phones has already begun.
By Jon Peddie
Seeing double will be the next big thing in mobile phones, the new differentiation for 2012 phones. The competitive pressures on the carriers and handset manufacturers are enormous. Finding new services and features to attract buyers is causing the System on a Chip (SoC) application processor suppliers, the OS suppliers, the application software suppliers, and the sensor suppliers, to search frantically for technology that is novel, hopefully useful, or at least entertaining. And, given the realities of the mobile market, it has to be economical.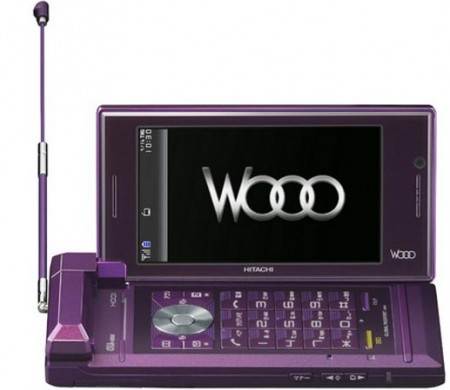 According to a recent survey by Epix, 21% of 25-to-34 year-old smartphone users say they watch movies on their phones. (The survey was conducted online in April by research firm Ipsos OTX Media CT, and results were compiled from a national sample of 500 respondents between the ages of 25 and 64 who had streamed or downloaded video content during the previous six months.) Game play on smartphones is the other big application. Both benefit from stereo vision.
Nevertheless, the smartphone suppliers have to come up with something to sustain growth and hold market share.
"We expect the smartphone market to slow down from 60% in 2011 to around 20-25% in 2012, given the saturation in the U.S. market and lack of mature 3G networks and subsidy business models in emerging markets," Citigroup analyst Kevin Chang said.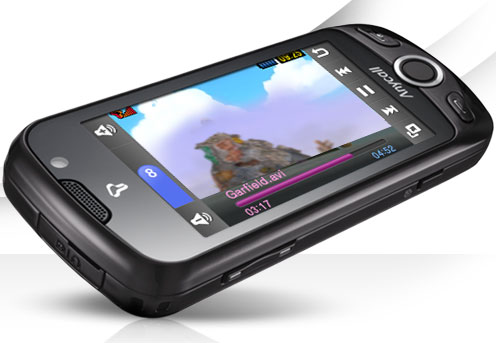 Stereo vision in mobile phones will be a major differentiation. Just as cameras helped stimulate sales of mobile phones, stereo vision will have a similar effect. In addition to the screens, stereo vision, or S3D phones, will impact the growth of camera sensors. Phones will go from one or two cameras to three to four cameras. S3D will also accelerate the deployment of plenoptic single sensor S3D cameras. Regardless of whichever sensor/lens technique gets used the workload on the application processor goes up first for image capture processing and then for the dual image generation.
In addition to games and movies, S3D in smartphones will enable a new modality of usage in augmented reality (AR) and video conferencing—imagine how cool you're going to look in 3D.
2011 marked the biggest introduction of S3D phones. The first S3D phone showed up in 2009: the glasses-free Hitachi Wooo H001 clamshell with a Masterimage parallax filter was shown in 2009, but it was never sold in Europe or the US, only Japan. The Wooo H001 only had a single lens camera (5MP), with a 3.1-in 854 x 480 screen.
In May 2010 Samsung released the SCH-W960 AMOLED 3D but the CDMA phone is limited to the South Korean market.
The W960 AMOLED 3D has a 3.2-inch AMOLED capacitive touch 428 x 240 (WQVGA) screen and a single 3.2 MP auto-focus camera.
Late in 2010 Sharp showed a prototype S3D phone, the Galapagos. The Galapagos 003SH and 005SH 3D phones were released to the Japanese market. The device has a touchscreen slate on the 003SH and a QWERTY-sliding keyboard on the 005SH. Both have a 1GHz Snapdragon processor and are running the Froyo version of the Android OS. They have a 3.8-in 800 x 480 screen. The 003SH has a 9.6 megapixel camera, while the 005SH has an 8 megapixel camera, both capable of 720p HD video. Shown at CES 2011, they're expected to arrive in the US this year.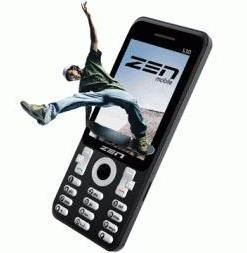 NTT DOCOMO announced the release of the Lynx 3D SH-03C to Japan in December 2010. Lynx is a modified Galapagos offering.
Also late in 2010, Zen launched a S3D phone in India, the S30. The Zen S30 has a 2.4 inch 320 x 240 (QVGA) display, and a single 1.3 MP camera. The Zen S30 is the second 3D phone available in India; the Spice M-67 was introduced a little bit earlier, making it the first 3D phone in India.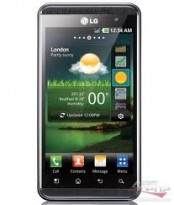 We expected to see a lot of S3D phones at MWC2011 but the only one that we noticed was the LG Optimus 3D P920—AKA "Thrill." Equipped with a dual core ARM A9 1 GHz based TI OMAP 4430 and IMG SGX540 graphics, the unit has a pair of 5 MP cameras, and a 4.3-in 800 x 480 screen. It was promised to be available in Europe and the US this summer; recently in the US AT&T said they will offer the LG Thrill.
Announced at the CTIA Spring 2011 mobile show, in May HTC introduced the EVO 3D which captures photos and videos in 3D, and they can be viewed without glasses. The 4.3-inch qHD S3D display has a capacitive touchscreen with 960×540 pixels resolution, a 1.2 GHz dual-core Snapdragon CPU, dual 5MP rear cameras for recording 3D video at 720p—2D video is recorded at 1080p, and a 1.3 megapixel front-facing camera for video calls.
S3D on the iPhone?
Two organizations have developed S3D viewing schemes for the Apple iPhone. One is a head tracker using the iPhone's (or iPad) front facing camera to provide a 3D perspective view no matter what angle you look at the screen, and the other is a binocular viewing device that attaches to the iPhone.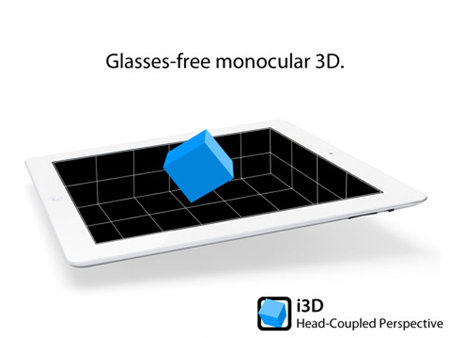 The binocular device is from Hasbro. It has a special slot to insert the iPod or iPhone, and is expected to sell for $30. To get a good S3D effect the phone's screen has to have a high DPI.
In 2009 Mozilla ran a survey to find out what consumers would like to see in a mobile phone and produced a concept design they called the Seabird which you can see at the Mozilla labs site. S3D was one of the main attractions.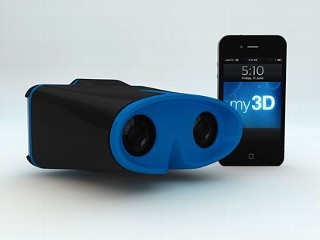 We think this is the beginning of a new check off item for smartphones. When we discuss this with people we get a mix of wow and why? For the "why" folks we remind them about all the things in a smartphone that you don't really need, but you are glad to have. S3D will be one more.