Choosing the durable 3D geometry kernel was a no-brainer for the Belmont team.  
Siemens PLM says Belmont Technology, a CAD industry startup keeping a close wrap on its intentions, has licensed its Parasolid 3D geometry kernel and its D-Cubed geometric constraint solving components. Siemens says Belmont will use the components as the foundation for "a new generation of cloud-based applications for the computer-aided design, manufacturing, and engineering market."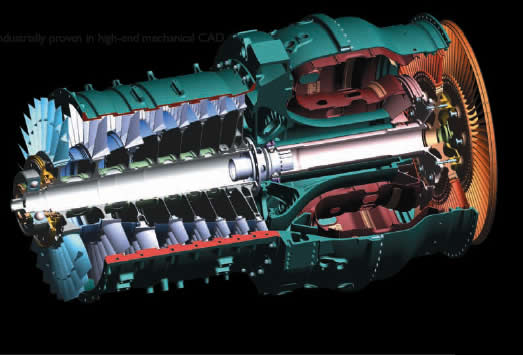 The Belmont team includes founder and chairman Jon Hirschtick and CEO John McEleney, best known for their previous CAD venture SolidWorks, owned since 1997 by Dassault Systèmes.
Our take
This is a nice win for Siemens PLM, and we are sure the Belmont team did their due diligence, but in the end choosing Parasolid was a no-brainer. Parasolid is the 3D kernel inside SolidWorks, and the Belmont team has a high regard for both the product continuity and robust technology Siemens has maintained in Parasolid over the years.
Rightly or wrongly, the Belmont team is seen as a special competitor to Dassault Systemes, publisher of the competing ACIS 3D geometry kernel through its Spatial subsidiary, even though all CAD companies compete with each other and at the same time buy core 3D modeling technology from a vendor who also sells CAD. Spatial also licenses a version of CGM, the modeling technology inside Dassault's Catia 3D CAD, but it is not ready to be used as a general purpose 3D modeling kernel.
Related
Getting the original SolidWorks band back together