Siemens says new R&D, increased capabilities in design and simulation have added to automotive revenue line.
At Siemens' recent event for press and analysts, the company revealed increased revenues in the automotive industry. Kirk Gutmann, Siemens PLM vice president of automotive strategy said that thanks to R&D and strategic acquisitions, the company has increased revenues in automotive 42%. Since Siemens doesn't get real specific about revenue, their announcement of a 42% increase is just kind of startling and unverifiable. Still, we'll take it to mean, a significant increase and further evidence that Siemens is playing out a scenario the company promised we'd see over five years ago when it announced a market driven strategy with automotive as a key focus.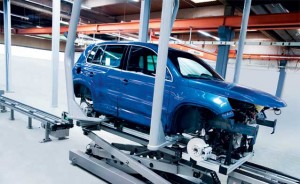 New car designs
The company's acquisition of Vistagy, which gives Siemens expertise in composites, is also expected to boost the company's role in the automotive industry. The Vistagy flagship Fibersim is used primarily in the aeronautics industry where composites have contributed to the development of lighter, more fuel efficient airplanes. Well guess what? Increasingly, people on the ground would like lighter more fuel efficient cars that run cleaner and don't contribute as much to pollution and global warming. Steve Luby,  Siemens PLM Vice President of Specialized Engineering Software and former Vistagy CEO says there in increasing use of composites car design as making cars lighter becomes the most direct way of increasing fuel efficiency. BMW has just officially rolled out its new i3 electric car, which claims zero emissions and a range of around 150 miles per charge. While not going into any detail about what role Siemens PLM tools might have played in the car's design, Luby did point to the car as an example of how composites might be used aggressively to meet the constraints of gas efficiency and zero emission.
Luby also points out that using new materials in cars presents different challenges compared to using composites in aircraft design. Cars have more complex curves than planes. "When you introduce new materials you're starting way down the learning curve," he said. He noted that he has not seen other car manufacturers using composites to the extent that BMW is doing with the i3. BMW is an early example, but Siemens PLM hopes to ease the ride back up the learning curve for new materials with better tools for composites.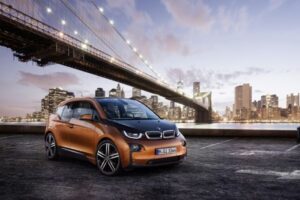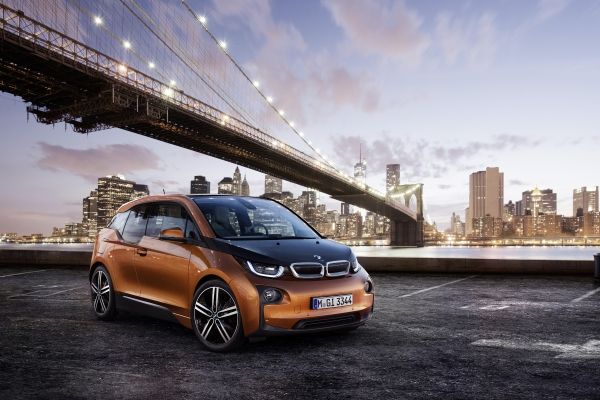 Our take
In their presentations to analysts, Siemens was straightforward about the pitched battle they've waged with Dassault Systemes for an increased role in automotive. Gutmann said that in 2012, Dassault had pulled ahead of Siemens PLM in the automotive segment in 2012, but now the Siemens PLM has pulled ahead for 2013. The company believes that the work they're doing with customers in the automotive industry will  help them keep their edge.