New software can be used to test Creo's performance on various computer workstations.
Independent testing organization SPECapc has released a new standard benchmark for evaluating the performance of systems running PTC Creo 2.0 product design software.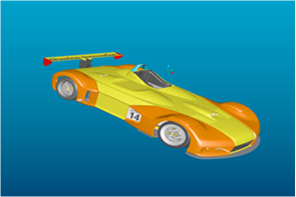 SPECapc for PTC Creo 2.0 provides eight workflows that exercise all aspects of system performance when running the product. Composite scores are generated for graphics, shaded graphics, wireframe graphics, CPU and I/O performance.
PTC contributed the model and SPECapc tested and prepared the benchmark, making maximum use of new functionality in Creo 2.0. The new benchmark was announced this week at the PlanetPTC Live user conference in Orlando.
SPECapc for PTC Creo 2.0 is available for free downloading on the SPEC/GWPG (Graphics & Workstation Performance Group) web site: www.spec.org/gwpg.