The multi-purpose open source Tactic for M&E asset management is finding its market one free download at a time.
A year has passed since Southpaw Technology held its breath and jumped headfirst into the open source unknown with Tactic, its project asset management solution. "The first few months were scary," says CEO Gary Mundell; "no more demos, no more sales calls. Then the downloads took off."
Open source as a viable for-profit distribution strategy works best when the product is general purpose, as shown by open source success stories Red Hat (Linux services), Aras (product lifecycle management), Acquia (CMS and related web services), WordPress (blogging software) Blender (3D design). The companies give away the primary product, but earn money with customization, support, and training. Tactic was originally built to serve the visual special effects (VFX) market, but Southpaw is picking up new users in a variety of spaces where the only common element is the use of digital assets (photos, renderings, sound and video clips, characters, scene data, etc.) for commercial use. "DAM, PAM, BMP, project management … our users call us all kinds of things," referring to common industry TLAs for digital asset management, production asset management, and business project management. To be all things to all makers of commercial digital assets, Mundell says Southpaw positions itself as a project asset management vendor and Tactic as the solution for creating and running smart process applications. "We run business processes for digital assets; it's a broad market," notes Mundell.
Mundell says 50% of their customers are still in VFX, but broadcast has been a strong new market. "They have no clue about the language of VFX and film, with its terms like 'shots' and 'sequences,'" says Mundell, but they "huge stores of digital assets and need quick turnaround. It's all digital workflow, and being open source has been our entryway into other markets."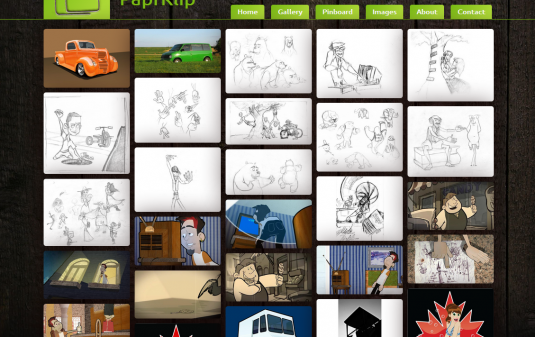 Southpaw watches very closely who downloads Tactic. Mundell says it is common to see one download from a large firm, then a few weeks later a handful. "One person tested it, and then a group gives it a trial." Not long after that the calls and email start, and another customer joins the community. Feeding the community is a big part of being open source, and Southpaw is aware of the need to provide. Customers are creating and sharing Tactic plug-ins, asking each other questions, and buying services and support from Southpaw. "We make money when we take care of the Tactic community."
Related
Southpaw updates Tactic digital asset workflow manager
Southpaw launches open source Tactic Team for Mac
Southpaw releases Tactic production asset management as open source
How Aras makes money by giving away PLM software