The annual conference at the nexus of architecture and algorithms takes on the complexities of urban density.
Smartgeometry, the annual gathering that unites architecture and digital processes for a week of research and discussion, will assembly in Hong Kong for 2014 with a theme of Urban Compaction.
"Large cities thrive on density and diversity," notes the announcement at the organization's website.  "But beyond the energy and pollution advantages of the elevator over the automobile, complex issues are at play in concentrating population and built infrastructure in contemporary high-rise cities. How do you meet the challenges of system design for high quality compact urban environments?"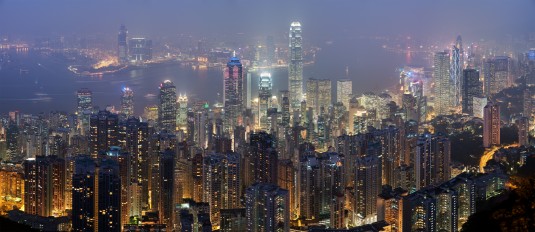 Official host for the event is the Chinese University of Hong Kong, China, from 14-19 July 2014, in partnership with Hong Kong University. As usual, the event will be in two parts; a four day Workshop 14-17 July, and a public conference beginning with Talkshop 18 July, followed by a Symposium 19 July. The event follows the format of the preceding events sg2010 Barcelona, sg2011 Copenhagen, sg2012 Troy, and sg2013 London.
The Workshop is organized around Clusters, hubs of expertise where people, knowledge, tools, materials, and machines organize to tackle a specific problem. Students, practicing architects, and academics work together in each group. Smartgeometry is now accepting Cluster proposals for the Hong Kong conference.
What do we think?
Times change, and movement either change or die. We have watched Smartgeometry from its origins as a track at Bentley Systems user conferences to its present status as a globetrotting mini-university for computational design. At first, the conference was a way for users of Bentley's GenerativeComponents to share tips and camaraderie. Today AutoCAD and Rhino 3D also offer generative scripting tools for computationally driven design; the technology has been used to solve complex challenges in projects around the globe.
Today Smartgeometry uses computational architecture as its Archimedes Lever, searching for ever larger worlds to move. By taking the conference to Asia for the first time, conference chair Shane Burger and his team have signaled a new era for Smartgeometry, moving beyond academic conceits in a digital framework to pursue the biggest challenges architecture offers.