Colleagues from some of London's top architectural firms gathered to discuss computational design technology; the rest is history still being written.
Smartgeometry, the annual conclave of architects pushing the boundaries of design technology is coming home this month to London, the organization's birthplace. Registration is now open for Smartgeometry 2013, April 19-20 at the Institute of Education, University of London. Started as a way to explore the capabilities of Generative Components from Bentley Systems, the conference has become an event focused on computational and parametric design tools, technologies, and methodologies that allow and encourage new forms of architectural and structural expression.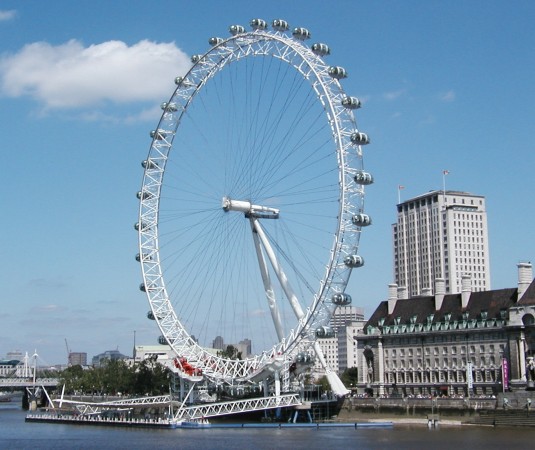 The 2013 conference follows a four-day workshop that enables teams to explore design issues using design technology from prime sponsor Bentley and others. Practicing architects works side-by-side with students and academic researchers on team projects exploring aspects of each year's theme. For 2013 the theme is "Constructing for Uncertainty," exploring an opposites-attract concept: design and construction are increasingly more information-centric and are simultaneously faced with computational ambiguity since only a subset of relevant factors can be fully captured and evaluated in traditional design models. Invited speakers to discuss their views in the seminar sessions that follow a four days of workshop include:
Tristram Carfrae, Arup structural engineer, Arup board director
Michelle Addington, Hines professor of sustainable architectural design at Yale University
Sarah Jane Pell, artist and researcher
Ben Cerveny, data visualization artist.
Smartgeometry is a volunteer-run organization, where architects who might be competitors share time and energy for the greater architectural community. The current board of directors includes some who have been with Smartgeometry since its founding in 2001:
Lars Hessegren, PLP Architects
Hugh Whitehead, Foster + Partners (retired)
J Parrish, AECOM
Xavier De Kestelier, Foster + Partners
Shane Burger, Woods Bagot.
The founders initially banded together to explore Bentley's Generative Components, software tools for exploring design using computational methods as opposed to digital drafting or modeling. When Smartgeometry started, Bentley became its first sponsor, and continues to support the event today.
The Smartgeometry 2013 conference includes: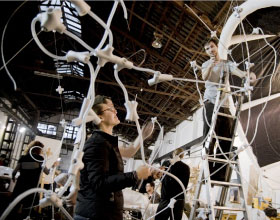 Talkshop Day, April 19: Through a series of panel discussions, this interactive first day provides an opportunity to share with tutors and participants critical reflection on the advanced design work of the previous four days during the Smartgeometry 2013 Workshop being held April 15-18, 2013, at The Bartlett. Workshop participants will explore realities and future uncertainties to cope with the soft reality of an uncertain built environment.
Symposium Day, April 20: Day two includes presentations by well-known experts on the theory and practice of computational and parametric design. Smartgeometry believes the symposium has become one of the architecture profession's premier forums for the exploration of new technologies, methodologies, and principles in design practice.
Reception, April 20: The conference ends with a social gathering celebrating the innovation, creativity, and leadership of the generative design community. It also provides an opportunity to view the work developed during the four-day workshop.