Back in the US after two years in Europe, SmartGeometry will gather innovators in architecture, design, and structural engineering to explore the theme "Material Intensities."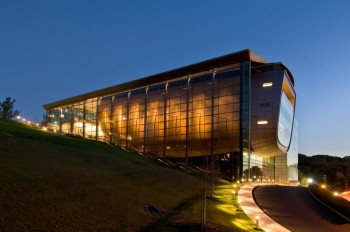 The lineup of keynote presenters at this year's SmartGeometry conference will bring a variety of viewpoints to the theme of "Material Intensities," exploring how to use digital design technology to help dissolve notions of "the built environment as inert constructions enclosing physically sealed space."
Unlike most professional conferences where the keynote presentations launch the event, SmartGeometry offers the keynotes at the end, following several days of workshops and other collaborative gatherings.  This year's conference is March 19-24 on the campus of Rensselaer Polytechnic Institute in Troy, New York.
SmartGeometry started as a way for architects and academics to explore the use of Bentley's Generative Components software for architectural design. The conference has since expanded to cover innovation in digital architectural design. Bentley is a primary sponsor, but other software products, especially AutoCAD, SketchUp, and Rhino, find their way into the discussions.
This year's invited keynote speakers will showcase major projects and research related to the conference theme. Interwoven into the keynotes will be presentations from the various workshop clusters, in which students and practitioners work together for four days on various research problems posed by the conference. In past conferences these workshop presentations have proven to be as interesting as the keynotes.
This year's keynote presenters:
Enric Ruiz-Geli, Director, Cloud 9 Studio, Barcelona:
Ruiz-Geli is co-winner of the WAF Building of the Year award in 2011 for work on a novel approach to structure and materials that led to a 92% reduction in Co2 use. Current projects include the New York Aquarium and the Bulli Foundation headquarters.
Manfred Grohmann, Founding Principal, Bollinger+Grohmann Engineering; Professor for Structural Design, Kassel University, Germany.

For the past 25 years Grohmann has been a consultant working with a large number of internationally recognized architects on difficult, structurally challenging projects including, Frank Gehry & Associates, Inc., SOMA, and Zaha Hadid Architects.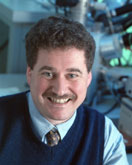 Robert Hull, Head of Department, Material Science and Engineering, Rensselaer Polytechnic Institute, Troy, NY:
Hull's research focuses upon new techniques for nanoscale assembly, fabrication and characterization using focused ion and electron beams. He is a former president of the Materials Research Society.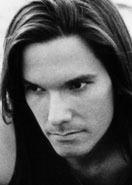 Perry Hall, artist and musician, Massachusetts:  
Hall is a visual artist and musician. His paintings, video works, and installations have been featured in numerous solo and group exhibitions at museums and galleries in the United States and Asia, with work as a painter and digital artist included in the Academy Award winning film sequences of the motion picture What Dreams May Come. He assisted on the famous bullet-time sequences in The Matrix, and has since developed a variety of techniques that allow him to create paintings that move through time. Recent projects include Sonified, the first consumer video camera which translates images into sound, and a 3D projection of sound waves across the 200' exterior of Castle Conwy in Conwy, Wales as part of the Blinc Festival.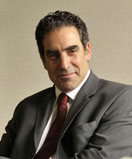 Evan Douglis, principal of Evan Douglis Studio; Dean of the School of Architecture, Rensselaer Polytechnic Institute, Troy, NY:
Douglis's studio specializes in computer-aided digital design and fabrication technology as applied to a range of diverse gallery installations, product designs, commercial and residential projects, and urban redevelopment schemes. His book "Autogenic Structures" was published by Taylor & Francis. He has received numerous awards and honors during his career.
More information: smartgeometry.org.