Some of the content and techniques to be shared have never been seen in public before.
Siggraph 2012 in Los Angeles will feature the latest trends and techniques for pushing the boundaries of interactive and real-time visuals. The annual computer graphics conference and trade show will be August 5-9 at the Los Angeles Convention Center.
A special session called "Real-Time Live!" will be the venue for the latest research. A series of 10 international jury-selected submissions are on the schedule, pulling from a range of industries. This year's selected submissions showcase the latest advances in real-time graphics; much of the content has never been displayed before and is exclusive to Siggraph 2012.
"As the momentum behind real-time photorealism accelerates, Real-Time Live! 2012 presents multiple projects pushing human character performance alongside physically based lighting and shading techniques," said Jason RM Smith, Real-Time Live! director and digital production supervisor at LucasArts. "The show retains a strong breadth of diversity with breakdowns of an audio-driven procedural graphics engine, an augmented reality gesture-based control solution, proprietary and commercial rendering engines, and a number of unreleased games titles."
Siggraph 2012 Real-Time Live! highlights include:
Uncharted 3 Visual Effects
Mohammed Ikram, Naughty Dog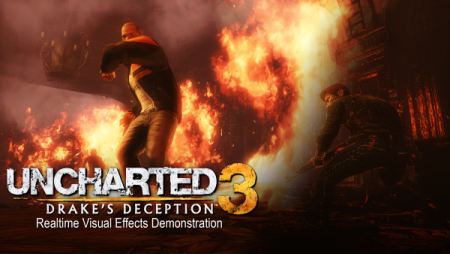 For the video game Uncharted 3, Naughty Dog tackled the challenge of rendering multiple environmental effects, such as fire, water, and sand in the game set pieces. The biggest challenge was delivering high-quality visual effects in real time while keeping the strict cinematographic and artistic style of the game.
Unreal Engine 4 Elemental
Paul Oliver, Epic Games, Inc.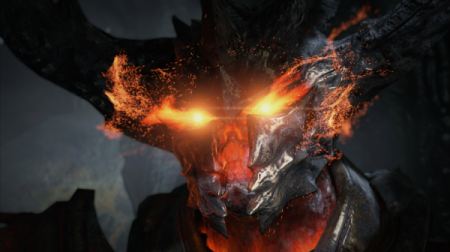 Developed by Epic Games, Elemental is the first real-time demonstration showcasing its next-generation Unreal Engine 4 technology. The demo presents rendering features utilizing DirectX 11 hardware. It takes per-pixel deferred shading to the next level: energy-conserving specular highlights from area lights and shadowed reflections from emissive materials creating area lights with shadowing, dynamic global illumination that affects both opaque and translucent materials, glossy surfaces that feature accurate reflections, subsurface scattering, and deferred decals. All lighting is complemented by the new GPU-accelerated particle simulation and the new post-processing pipeline.
Star Wars 1313
Lutz Latta and Roger Cordes, LucasArts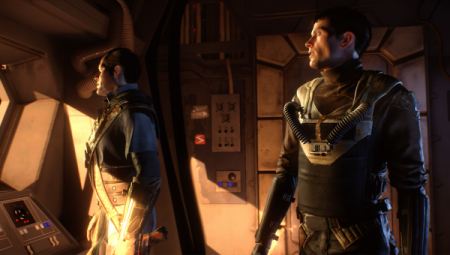 Star Wars 1313 delivers a cinematic experience by bringing traditional film techniques to real-time. Full-body performance-capture digitizes an actor's appearance with complete body and facial realization; physically-based materials and lighting are calibrated to match the real world with indirect illumination and soft shadows. Visual effects model light emission, transmission, and scattering, allowing realistic fire, smoke, and particles to provide the gritty feel of the Coruscant underworld. The compelling cinematic feel is completed with a number of post-process effects that simulate the behavior of real-world cameras.
Star Wars 1313 is an integrated development that brings together artists across the Lucasfilm organization, including LucasArts, Industrial Light & Magic, Lucasfilm Animation Ltd. and Skywalker Sound.