Solving complexity becomes the new foundation for innovation.
There was a time when the three largest vendors of product lifecycle management (PLM) software all agreed they were in the PLM business. But in recent years new technologies and shifting customer allegiances have caused Dassault Systèmes and PTC to toss the three-letter acronym in search of a greener pastures and deeper pockets.
Dassault is now the "3D Experience" company, pushing visualization as the path to a product-development promised land. PTC has latched onto the Internet of Things as the Next Big Thing in product development. That leaves only Siemens PLM (SPLM) as willing to say it is first and foremost a PLM company.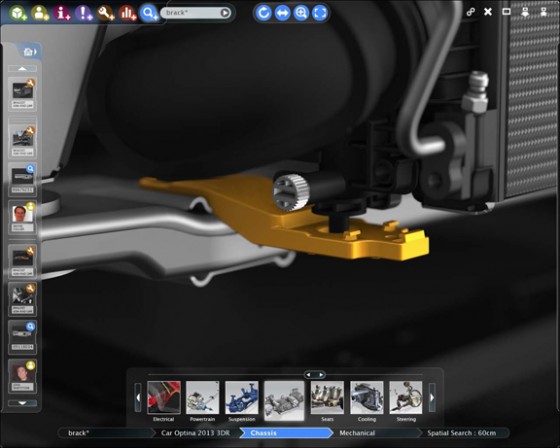 In meetings with industry press and analysts last week, Siemens executives and select customers shared how the old PLM can be the new PLM by embracing the four drivers of change—cloud, social, mobile, big data—in a era of ever-increasing bandwidth and unlimited graphics computational resources.
It is a future of increasing complexity, says CEO Chuck Grindstaff, but that complexity is the foundation of innovation. The more data you have, the more you link up your entire team (not just engineers), the more opportunity you have to create great products.
Grindstaff says bringing the technology new wave to manufacturing is a three-step process. It starts with a smart model—the virtual, visual representation of everything known about product parts and assemblies. Next comes the digital factory, which is a virtual reflection of the physical factory. Third is bringing embedded intelligence into the physical manufacturing processes, to create autonomous production. All three steps must be as richly endowed with as much data as is available. It is a vision that makes heavy use of computational graphics, machine vision, robotics, and 3D scan data as well as cloud, mobile and social technologies.
PLM is maturing to match larger industry trends:
Documentation is becoming linkable, actionable data.
Cloud technologies are making it easier to integrate disparate software ecosystems.
Social technologies are making enterprise collaboration more practical.
Data mobility is crucial.
Over two days of meetings, Siemens drove home a very specific message: the bandwidth, knowledge, and engineering skill necessary to build complex products can't be accomplished with the PLM technology of only a few years ago. Fully autonomous factories and smart products require software tools that turn the complexity into a manageable process.