More leverage for working with big data in factory design and automation.
This month Siemens PLM announced a deal to buy Charlotte, North Carolina-based Camstar Systems, and the deal was closed within weeks. The terms of the deal were not announced because the money exchanged is way immaterial to Siemens, a $100-billion company.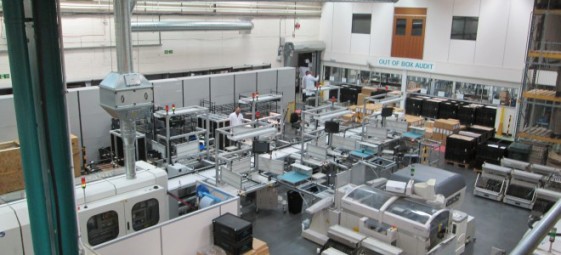 Although companies in the CAM (computer aided manufacture) and MES (manufacturing execution systems) busi­ness are rapidly being snatched up, Sie­mens is credited with getting a good property in the 250-person Camstar. The company will remain in North Carolina and become part of the Sie­mens PLM division, which is no big stretch: Siemens PLM is highly decen­tralized already with headquarters in Plano, Texas, but executives are scat­tered along the East Coast, in Europe, and beyond.
Like its competitors, Siemens is building out its MES, and Camstar Sys­tems has advanced capabilities along this line. The Siemens announcement says, "The Camstar portfolio includes next-generation, high-performance an­alytics to gain insight into the opera­tions of complex and global processes." Siemens credits Camstar's technology, which "leverages state-of-the-art, big data technology across the operations and global supply chain of the enter­prise." Gartner analyst Mark Halpern notes that Camstar's analytics comple­ment Siemens' Simatic IT manufactur­ing automation tools, while Camstar's Omneo quality-management platform expands Siemens' end-to-end product line.
How's that factory working out? MES tools like Omneo can help answer that question.
What do we think?
Camstar's MES portfolio is enter­prise oriented and supports both cen­tralized and multi-site manufacturing environments. Siemens says it comple­ments the company's vertical indus­try offerings. As part of the Siemens PLM group, the Camstar division also has automation products for electron­ics, semiconductor, and medical device industries, all interests of the larger Sie­mens universe.