Software revenue up 8% in constant currency; Internet of Things is a skyrocket.
[Editor's Note: This article was updated May 11, 2015 with the addition of our custom charts. ]
PTC (Nasdaq: PTC) today reported a slightly down second quarter, citing a complicated mix of currency fluctuations, the intentional shift away from service revenue, the shift to subscriptions, and short-term changes in buying patterns among regular customers. Revenue in the second quarter (ended April 4, 2015) was $314.1 million, down 4% from a year ago. Net income was $5.4 million, down 87% from 2Q14.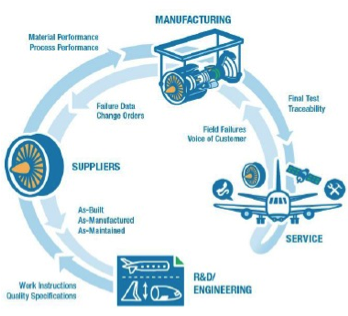 PTC CEO James Heppelmann says the intentional shift to subscription revenue had a significant impact on the quarter's results: "Our analysis indicates software revenue would have increased 10%" if the sales emphasis were still on perpetual licensing. Among PTC peers, Autodesk went through several quarters of lower revenue while adjusting to an emphasis on recurring subscription revenue, which is booked over time instead of all at once.
The new Internet of Things (IoT) business segment continues to do very well, although it remains a miniscule portion of total business. IoT revenue was $9.4 million in the quarter, up 1916% (when evaluated using constant currencies) from $0.5 million a year ago. Next week PTC holds its second LiveWorx conference, which focuses on the company's IoT technology; Heppelmann says attendee bookings are double what PTC anticipated.  PTC says it is on pace to exceed its original goal of 200 new IoT "logos" (companies buying in at any level) during the fiscal year.
Breaking down revenue further (all percentages based on constant currencies):
License and subscription solutions, $86 million, up 6%
Support, $168.7 million, up 9%
Professional services, $59.4 million, down 12%.
Revenue by business area:
CAD, $131.1 million, up 4%
Extended PLM, $132 million, down 2%
Internet of Things, $9.4 million, up 1916%
Service Lifecycle Management, $41.6 million, no change.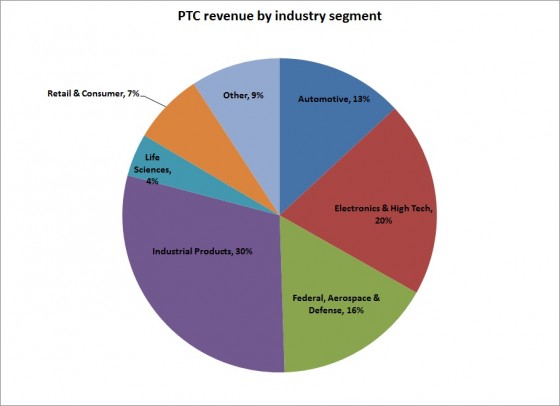 Revenue by regions:
Americas, $131.8 million, down 1%
Europe, $110.3 million, flat
Japan, $39.1 million, up 52%
Pacific Rim, $32.9 million, down 8%.
PTC recorded 13 large deals of greater than $1 million of license and subscription solutions, down from 17 in 2Q14. This included one mega deal, or transaction with greater than $5 million, down from three a year ago.
Five more of our custom charts follow. For larger versions, see our Facebook page.
Stephen Wolfe, P.E., a contributing analyst for Jon Peddie Research, provided research and his usual legendary insights for this article.