Toon Boom revamps flagship Harmony and with new packaging and pricing models to expand the software's accessibility. 
Toon Boom is among the most venerable of content creation software companies. Founded in 1994, the company has helped transform the animation industry as it entered the age of digitization. The animation industry employs thousands of artists around the world through the boom and bust cycles that sweep through the entertainment industry. Through it all,  Toon Boom has built a business using the enterprise model — it's flagship product Harmony has been sold into to studios as a pipeline tool. It's an industry standard for animation.
The latest release of Harmony includes three versions including an entry level Harmony Essentials for enthusiasts.
The entertainment industry has been going through "interesting times," especially with the ripple effects of a long recession. The animation industry is not immune. In January, Dreamworks announced plans to cut back on their development schedule and announced layoffs in its US and Indian office. Meanwhile Disney has been tightening on all fronts for the last three years, and in January laid off 500 IT people.
There are interesting shifts taking place in the industry. In 2013 Toon Brew reported that Disney gutted its hand-drawn division. The company's last features using hand-drawn techniques was the Princess and the Frog in 2009 and Winnie the Pooh in 2011.
Animation is a beloved art form with multitudes of styles and techniques. The art survives, will continue, and it will evolve. Some of those artists Disney laid off have gone off to start a new project called Hullabaloo, which has Indiegogo funding. The animators are the using hand-drawn techniques the big studios seem to be moving away from.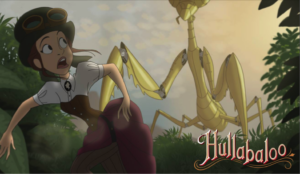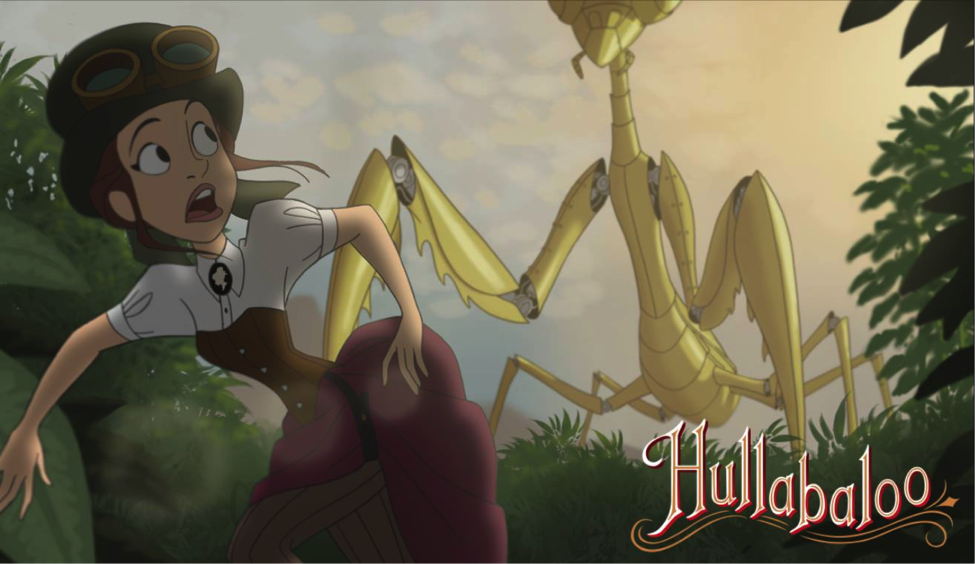 Toon Boom is embarking on a new phase of evolution of its own with new pricing models including low cost subscriptions and new training and certification opportunities for young artists. The company says what the industry needs and what Toon Boom needs is more animators, especially more people who will continue the tradition of lovingly crafted animation. They're also increasing their involvement in the gaming market. Bob Bennett, who has joined the company as the Director of Marketing, says that as they starting canvasing developers at GDC and other game gatherings, they found a large percentage of games are being developed in 2D – as many as 50% according to the people they've been talking to.
Also, there is plenty of opportunity in the animation market for TV. Disney and Dreamworks are both shifting their attention to TV. Bennett tells us that Disney is working on more animated series simultaneously than ever before and that Dreamworks TV is in high gear. "Episodic production is alive and well—partially because of the insatiable demand for content from the web-streaming services like Netflix, Hulu, etc." Adult animation thrives on TV. Netflix has introduced BoJack Horseman, an animated series. South Park has been renewed through 2016. In addition, Bennett says there is a rise in Explainer videos, which often take advantage of 2D animation.
In announcing its new version of Harmony the company is making it easier for individuals to use the product and they're expanding their user base into to new markets and to new users. The message is that there is a version of Harmony for everyone:
Harmony Essentials: An introductory version of Harmony for paperless and cutout-style animation projects. The tool offers all the basic drawing, painting, and animation tools. Subscription price: $15/mo.
Harmony Advanced: A professional version for studios and freelancers. This version is a full featured tool for paperless animation and inludes some simple cut-out options for rigging. Subscription price: $38/mo.
Harmony Premium: A professional version with full paperless and cutout style animation. It also adds advanced character rigs, organic movement, and unlimited special effects to create any style of animation. Subscription price: $73/mo
Toon Boom is introducing Harmony Server, which enables users to collaborate and share central assets in a production database.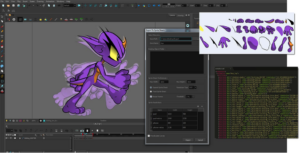 So, what's the difference between paperless and cutout style? The paperless style comes from cel based animation on which artists painted each frame on a cel to be shot a frame at a time. That process is taken into the computer where each frame is lovingly created. Cutout animation also comes from the analog world and refers to the ability to create animation by moving cut out pieces—backgrounds, characters, etc. Moving to digital it adds the ability to add rigs, deformations, etc. The paperless style is associated with the rich, beautiful look of hand crafted, shaded animation, but it's a mistake to draw too sharp a line because studios combine techniques.
Getting specific
Toon Boom is keeping up with the times. Over the years, the company has assimilated much of its competition including Cambridge Animation in and USAnimation. The company has been serving the enthusiast market with Toon Boom Studio. The new options for Harmony enable animators to get started with professional level tools.
New features and upgrades include:
Bitmap brush: Artists can create customized bitmap brushes as textures. This gives artists the ability to create their own looks.
Open Platform Tools: Harmony 12 supports OpenFX plug-ins. It also supports Collada and Alembic 3D files. Also, animated character rigs can be exported to the Unity game engine
Light Shading: Harmony has extended its tools to create 3D effects including surface volume and lighting for 2D objects. The ability to use 3D lighting tools on 2D objects gives artists an efficient way to create mood and realism. The alternative is to manually shade objects.
Performance Improvements: The latest version renders up to 65% faster. Also, this version has real-time deformers and special effects.
Deformer improvements: Toon Boom has made its deformer tools easier to set up and to use including new envelope controls which enable bending, squashing, and imparting highly organic character movement. The company has introduced new Game Bone deformers, which the company has added as part of its exploration into the game development world. The game bone deformers are compatible with game engines including, of course, the Unity engine.
What do we think?
It's not that times are particularly tough for animation; the entertainment industry is fundamentally changing. A couple of years of great movies have helped theaters stave off challenges from TV, but generally, families have to think hard about loading up the kids and going to the movies. A new animation feature at the theaters is not guaranteed box office and in fact, this is increasingly true for the effects-driven live action features. Those days have probably passed (Though, you never know, a block buster here, a smash hit there and the picture changes dramatically. That's show biz.) And through it all, animation is popular.
One of the obvious changes that's going on in the entertainment industry is the increased mobility of talented creators. Distribution lines our opening up and independents have more more options. There's room for more. All those animators who are out of work, have the potential to get to work on projects they've always wanted to do and to push the art further. Animation defies genres, it pushes conventions. The animation that is being made in the US is completely differently from the animation being created in France or in Japan. Toon Boom sees new doors opening up.