RTT builds out its line of visualization products and services with the addition of Bunkspeed's renderer. For its part, Bunkspeed finds a stable parent to help the company grow into new business models. 
RTT, the German based visualization firm has announced the acquisition of rendering company Bunkspeed, Inc. RTT says the addition of Bunkspeed will help round out RTT's portfolio of products. Bunkspeed, based in Los Angeles gives RTT a desktop tool for rendering. The company offers a fast, push-button approach to rendering. RTT has primarily offered high end products and services for the enterprise. Their customers have tended to have digital product pipelines, which RTT has enhanced with their visualization tools. For instance, RTT can help its customers build visualization applications such as car configurators for automotive showrooms or online visualization  and collaboration tools.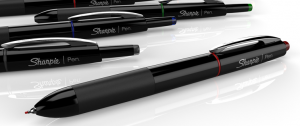 Bunkspeed helps introduce RTT to smaller companies, agencies, and designers using Bunkspeed's relatively low cost tools that are easy to use.
As a result of the acquisition, Bunkspeed is now a wholly owned subsidiary of RTT. The company will continue to operate under the same name.
Steven Madge, Managing Director of the Pasadena, California office has been named CEO of Bunkspeed Inc. David Randle, Bunkspeed's general manager says, the acquisition will open up new business for Bunkspeed, and RTT will "bring a level of global presence, knowledge, support, and expertise that will compliment and enhance our core offerings.
What do we think?
There's no talk of sale price and Bunkspeed is relatively small potatoes compared to RTT. The company has been relatively quiet and it has been fighting in a competitive field with a wide range of competitors.
Bunkspeed and RTT are working the same side of the street, just different levels. The emphasis is on professionals, and both companies have quite a few customers in the automotive industry as well as appliance companies and consumer electronics. They are also both strategic partners of Nvidia's  and Bunkspeed relies on iRay for rendering.
The companies are a good fit. RTT will be able to take Bunkspeed's products into its large customer installations and the Bunkspeed loyalists at companies might well help sell the RTT's services.