Improved interoperability with Unity 3D leads the list.
Less than two months after its launch, Autodesk has released the first extension to Maya LT, its customized version of Maya targeted for independent and mobile game developers. New features added to Maya LT include improved interoperability with Unity3D, an increased polygon count, and other features.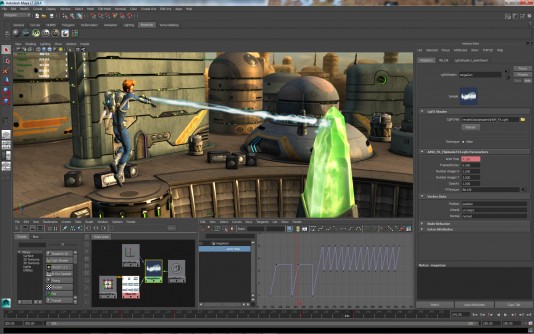 New features include:
Improved interoperability with Unity: A new ?Send to Unity? workflow allows artists to export 3D assets with unlimited polygon counts from Maya LT directly into the asset folder of a Unity project.
Increased polygon count for export: Export high-resolution models or scenes up to 65,000 polygons in the Autodesk FBX asset exchange format to the desired game engine.
New retopology toolset: First integrated in Maya 2014 and now part of Maya LT, NEX modeling technology is designed to streamline retopology workflow. Artists can optimize meshes for cleaner deformations and better performance using a single toolset within Maya LT.
Advanced booleans: Autodesk says a new algorithm library provides faster and more reliable Boolean operations on polygon geometry.
FBX export improvements: Advanced support for exporting accurate geometry normals (binormals) facilitates consistent surface shading when assets are rendered in-engine.