The recent merger of Boris and Imagineer Systems drives this largest update of Continuum series software tools.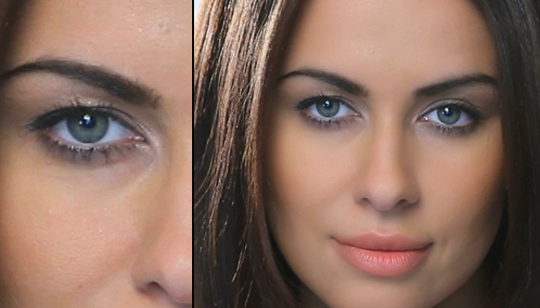 Fresh from its recent merger with Imagineer Systems, Boris FX has released Continuum Complete 10 (BCC 10), its largest collection of video effects tools for Adobe Premiere Pro and After Effects. BCC 10 for Adobe offers more than 250+ plug-ins and thousands of creative presets.
Highlights include integrated Mocha technology for advanced masking and effects isolation; BCC Beauty Studio, a skin smoothing and retouching filter; and BCC Title Studio, Boris FX's next generation 2D/3D titling and motion graphics plug-in.
BCC 10 for Adobe was designed to give professional video editors and motion graphics artists working with Adobe video applications complementary creative tools for television/film post-production and broadcast finishing. For current BCC 9 users, the upgrade to BCC 10 adds many new image effects and transition plug-ins for creative looks including Video Glitch, Light Leaks, Cross Melt and more.
Boris Yamnitsky, president and founder of Boris FX, says the company's next task is to port the BCC 10 toolset for other host applications, "including Blackmagic Design's DaVinci Resolve & Fusion, and NUKE from The Foundry."
Imagineer Systems was an Academy Award-winning developer of Mocha planar tracking tools. As a result of the new collaboration by the combined development teams, Boris FX BCC 10 allows Adobe Premiere Pro CC editors the ability to access Mocha tools from their timeline that were previously only available to Adobe After Effects users.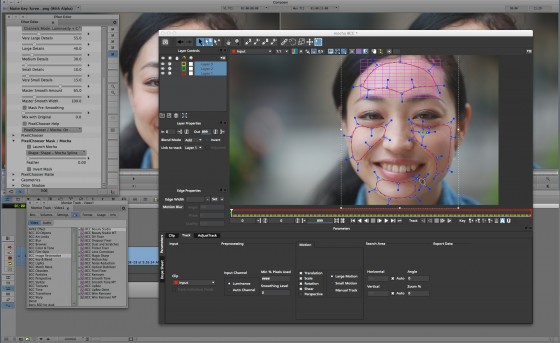 BCC 10 for Adobe new features include:
Integrated mocha mask tracking in PixelChooser: Imagineer's Academy Award-winning mocha planar tracking and masking engine is integrated inside the BCC PixelChooser allowing editors to do more advanced finishing work without leaving the editing timeline.
BCC Beauty Studio is a new skin retouching tool designed to smooth skin and reduce blemishes. A state-of-the-art keying algorithm quickly isolates skin tones, while retaining natural sharpness and contrast.
BCC Title Studio is a next generation 2D/3D titling and motion graphics tool for designing and animating title opens, lower thirds, and credit sequences at any resolution.

OpenGL-accelerated features include extrusions, materials, cameras, lights, and deformers for advanced title creation. Includes support for Maxon Cinema 4D models, Adobe Illustrator, Adobe Photoshop and features a custom user interface for simple to complex title creation.
New Tools for Image Restoration: BCC Remover fills in missing pixels and removes objects with clone and auto-fill options. BCC Dropout Fixer restores tape-based damaged footage with field dropouts. BCC Reframe is designed to reformat and stylize "vertical cell phone" video footage into a standard 16×9 aspect for broadcast.
New Effects & Filters: BCC Light Leaks adds organic and naturalistic "in-camera" light and exposure effects to stylize and enhance footage. BCC Video Glitch recreates the distressed look of compression artifacts, signal loss, and corrupt digital video.
New Transitions: Four new transitions have been added with many pre-built presets. BCC Cross Glitch mimics abrupt digital signal transitions. BCC Cross Melt conveys a new organic look and feel. BCC Light Leaks Dissolve creates a light exposure-based transition. BCC Cross Zoom combines zoom, glow, and dissolve into one simple transition.